Former boxing champion Manny Pacquiao publicly apologised on Tuesday after the fighter was floored by criticism over his description of homosexuals as "worse than animals."
Pacquiao is currently in the midst of a reinvention, positioning himself as a religious conservative to gain a seat in the Philippines' senate. The Southeast Asian country is fiercely Catholic, with more than 80 percent of the population professing to follow the Church of Rome.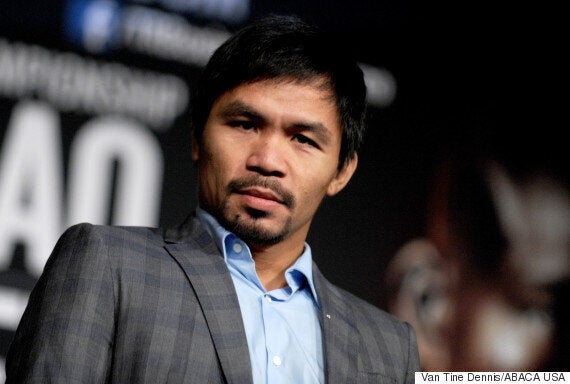 Manny Pacquiao: 'I'm sorry for comparing homosexuals to animals'
Earlier this week, the 37-year-old mused on homosexuality to local TV station TV5, noting: "It's common sense. Do you see animals mating with the same sex? Animals are better because they can distinguish male from female."
"If men mate with men and women mate with women, they are worse than animals," he added.
However, an outcry in the Philippines has forced the pugilist to walk-back that campaign strategy, leading to the inevitable apology: "I'm sorry for comparing homosexuals to animals. Please forgive me for those I've hurt."
"I love you all with the love of the Lord. I am praying for you," he added via an Instagram video.
Gay marriage is currently banned in the Philippines.
Related