UPDATE: The Labour Party has expelled Tom O'Carroll. A party spokesman told The Huffington Post: "Tom O'Carroll has now been excluded from the Labour Party."
A convicted paedophile campaigner has said he will resign from the Labour Party as he did not want to "embarrass" Jeremy Corbyn.
Labour yesterday suspended Tom O'Carroll, a former chairman of the Paedophile Information Exchange, which campaigned for sex with children to be legalised, after fury from senior MPs that the 70-year-old had been allowed to join following the Labour leader's election.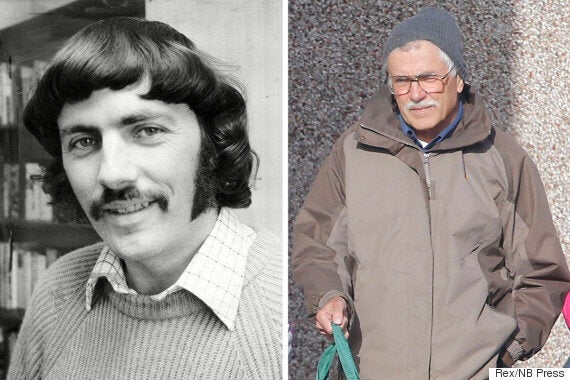 Tom O'Carroll pictured in 1977 (left) and recently (right)
Speaking to the North West Evening Mail, Mr O'Connell, who was jailed in 2006 for distributing indecent images of children, said it was Mr Corbyn becoming leader that made him join, and agreed with his views on abandoning the Trident nuclear weapons system.
The paper reported Mr O'Connell went door-to-door with Labour in the run-up to the recent Risedale by-election in North Yorkshire, and spent two hours drinking and debating with Cumbria Labour MP, John Woodcock, in an event in a pub before Christmas.
Mr Woodcock, whose Barrow constituency relies on Trident-related jobs, said it was "sickening beyond words" that he could attempt to exploit Labour to "prey on children". His office was contacted last week by the police over Mr O'Carroll's history
The convicted pervert denied he had intended to use the party as a way to push his beliefs regarding legalising sex with children.
He told the paper: "I am going to resign straight away as the last thing I wanted to do was embarrass Mr Corbyn. I joined because I supported him and his policies.
"I had a long conversation with Mr Woodcock at a Labour event at Cunningham's. I spent about two hours with him. Not one-on-one but with three or four other new members.
"I bought him a couple of pints and now he has said some terrible things about me.
"We had a lively debate that night talking about Trident and Syria. I'm with Corbyn when it comes to Trident. It was a perfectly civilised debate and the atmosphere was very agreeable.
"I was campaigning during the Risedale by-election and there was a safeguarding issue in case children opened the doors."
He claimed he was always accompanied by another party member, adding: "I will now step down from the party as I never wanted any of this or to embarrass Mr Corbyn in any way."
What was PIE?

The Paedophile Information Exchange was formed in 1974.
PIE campaigned for the liberation of children's sexuality, presenting itself as a group concerned with the rights of children to participate in sexual relationships.
It lobbied for the abolition or lowering of the age of consent and offered support to adults "in legal difficulties concerning sexual acts with consenting 'under age' partners".
It's ultimate aim was to normalise sex with children.
Mr Woodcock told the paper Mr O'Carroll was part of a group he was discussing politics with at the Furness Labour Christmas party.
He said: "I had no idea who he was at the time but meeting him then allowed me later to match him with images of him in the public domain.
"Looking back, the most disturbing thing about that meeting was how pleasant and articulate was the demeanour of this highly dangerous man - a million miles from the myth of the shifty paedophile who can be identified from his suspicious manner.
"The idea of him using Labour activities to get the opportunity to prey on children is sickening beyond words and I am glad that the national party moved swiftly after I became aware of his identity at the weekend.
"I will do everything in my power to keep people safe and am asking Labour and all other political parties to review their vetting processes in the light of this chilling incident."
O'Carroll headed up the Paedophile Information Exchange (PIE), formed in 1974, during which time he advocated the relaxation of the age of consent. The group argued that children as young as four should be able to make their own decisions about sex.
He was imprisoned in 1981 for "corrupting public morals" and was jailed again in 2006 for the distribution of indecent images of children.
Popular in the Community