A convicted paedophile campaigner and former chair of a sinister network for child lovers has been suspended from the Labour Party after intense criticism from senior party figures.
Tom O'Carroll joined the party as a member following the election of Jeremy Corbyn as party leader in September last year, the Times reported.
O'Carroll headed up the Paedophile Information Exchange (PIE), formed in 1974, during which time he advocated the relaxation of the age of consent. PIE argued that children as young as four should be able to make their own decisions about sex.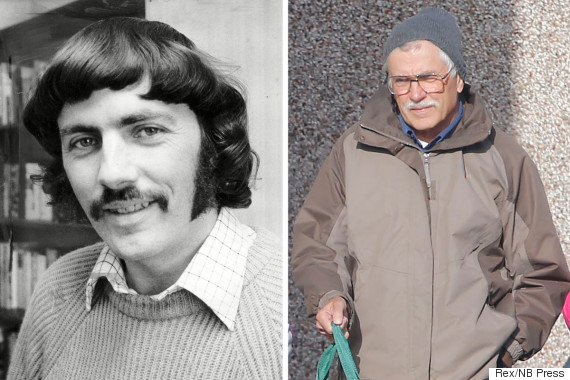 Tom O'Carroll pictured in 1977 (left) and recently (right)
On Tuesday, Deputy leader Tom Watson was among those to respond to O'Carroll's membership, tweeting that his views "have no place" in Labour.
Just picking up on the Tom O'Carroll story. Have to verify the facts but he is not welcome in the Labour Party and nor are his views.

— tom_watson (@tom_watson) February 16, 2016
The party confirmed the move in a statement after confirming O'Carroll's identity. It had previously refused to comment on individual members.
A Labour spokesperson today said: "Tom O'Carroll has been suspended from the Labour Party."
It had been reported that a "huge effort" to eject O'Carroll was under way within the party.
General secretary of the Labour party, Iain McNicol, has responsibility for issues relating to membership, such as suspensions.
A Labour source confirmed that a member can be suspended if they pose a "safeguarding risk".
John Mann, the MP for Bassetlaw, said on Monday: "He is totally unfit to be a Labour party member. He should be immediately thrown out. We don't want him or anyone like him anywhere near the Labour party."
What was PIE?

The Paedophile Information Exchange was formed in 1974.
PIE campaigned for the liberation of children's sexuality, presenting itself as a group concerned with the rights of children to participate in sexual relationships.
It lobbied for the abolition or lowering of the age of consent and offered support to adults "in legal difficulties concerning sexual acts with consenting 'under age' partners".
It's ultimate aim was to normalise sex with children.
O'Carroll is thought to have become a member in Barrow, with local MP John Woodcock tweeting his dismay.
Dismayed Mr O'Carroll joined party in Barrow. I've written to Labour general secretary demanding he barred for life https://t.co/h1LRJWrpyX

— John Woodcock (@JWoodcockMP) February 16, 2016
O'Carroll was imprisoned in 1981 for "corrupting public morals" and was jailed again in 2006 for the distribution of indecent images of children.
A petition calling for his removal from the party's membership had reached over 100 supporters by the time his suspension was announced.
It read: "It has been made public today that Tom O'Carroll has been granted Labour Party membership. O'Carroll is a convicted distributor of "child pornography" or in real language - pictures and images of children being abused and raped.
"He advocates for the scrapping of the age of consent and believes that children of the age of four can consent to sexual activity and adults should not be convicted for this.
"As a survivor of child abuse and rape I cannot remain in the same party as this man. Please, please sign and share."
SEE ALSO: