North Korea could be planning to carry out Isis-style "terrorists attacks" on its southern neighbour, according to the national spy agency in Seoul. CNN reported on Thursday that South Korea's National Intelligence Service briefed a government official, noting that Kim Jong-un had personally given the order to prepare for attacks.
"North Korea's terrorist attack could be in the form of causing harms to anti-North Korean activists, North Korean defectors or government officials," Lee Chul-woo, a member of the ruling party, told the broadcaster on Thursday.
According to the NIS, agents of the North could target "subways, shopping malls, exhibition centers, power plants". The agency also said North Korea could launch poisoning attacks on anti-Pyongyang activists or defectors. Any incident would mark a dramatic escalation in tensions between the peninsula states that have in recent years restrained themselves to rhetoric and threats.
After the North detonated a nuclear test explosion in January, a move that violated United Nations Security Council resolutions, followed by the launch of a satellite earlier this month, the South threatened "bone-numbing" measures against Pyongyang.
Below are pictures of emotional North Korean generals after the successful launch of a satellite: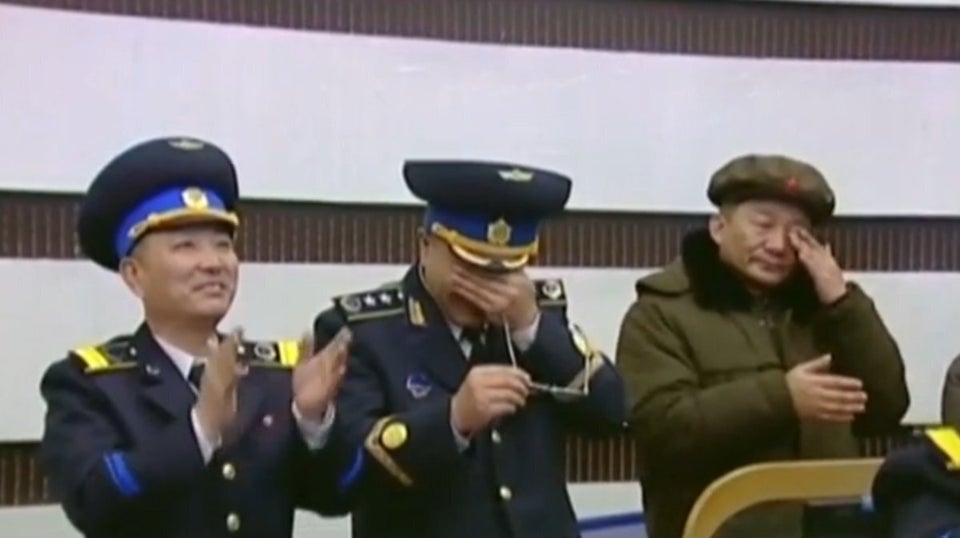 Emotion North Korean rocket launch
Popular in the Community