A seven-year-old who didn't know he had cancer was diagnosed and saved after he wore the wrong football boots.
Robert Haswell was heading off to play football when his mum handed him the shoes for use on astroturf instead of studded ones for grass.
He slipped while playing on the natural grass pitch and was taken to hospital suffering from a pain in his side, where doctors found a lump in his kidney.
It was caught early enough to be successfully treated and Robert has now returned to football for the first time.
"I feel so lucky that Robert fell over that night, if he hadn't we may not have caught the tumour in time," said mum-of-eight Hayley Haswell, 41.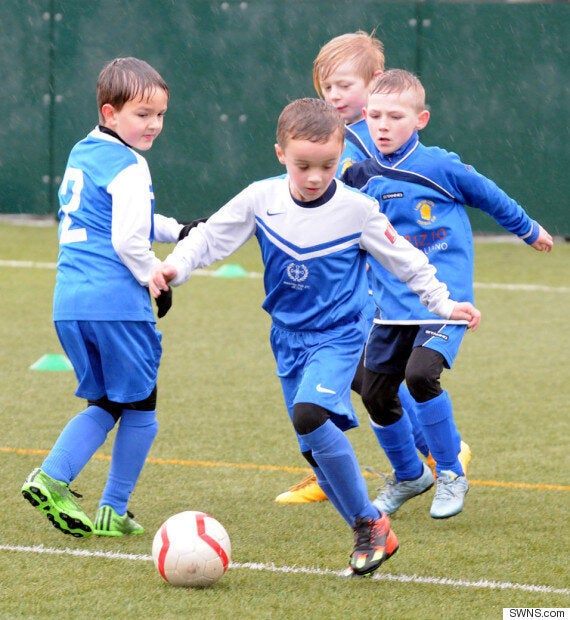 Robert Haswell has played football again for the first time since being diagnosed with cancer
Explaining what happened, Mrs Haswell said: "When he slipped, I thought he had broken a rib so I took him to A&E.
"They discovered a early-stage cancerous Wilms' tumour - a type of kidney cancer in children - encased in his kidney.
"It was a huge shock, but the tumour was caught at a very early stage."
Robert underwent chemotherapy and had his right kidney removed.
Over the last 12 months, Robert spent a lot of time in hospital with his mum by his side and his dad, Steven Haswell visited every day.
He was finally discharged at the end of September 2015 and the cancer is now in remission.
The chemotherapy left Robert suffering from foot drop, a condition caused by damage to leg muscles - but that hasn't kept him away from the pitch.
Robert recently laced up his boots for the first time since being diagnosed.
He marked his comeback for his under-eights football team with a goal - and received the biggest cheer of the day.
"It was amazing to see him back playing. He absolutely loved it," his mum said. "He lives for football."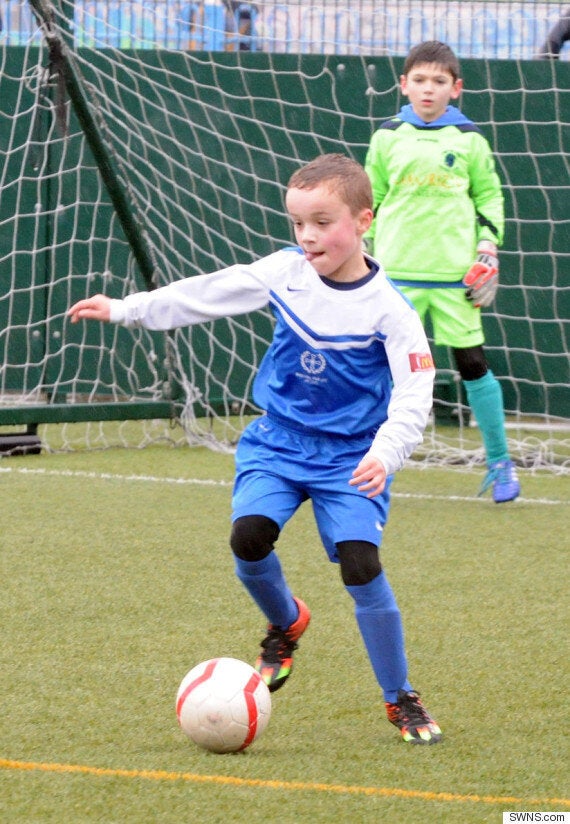 Robert Haswell scored a goal during his first football match back after his cancer diagnosis
When offered one wish, Robert said the thing he wanted more than anything in the world was to see his parents get married.
Mrs Haswell said: "He'd drawn a picture of Steven and I holding hands and had asked for mummy and daddy to be together forever.
"I was a bit overwhelmed as I thought he'd ask to meet his favourite footballer or go on holiday.
"I asked him if he was sure that's what he wanted and he was adamant that it was. When he told everyone what he'd wished for, everybody just started crying."
With the charity's help, Robert organised the big day at St Mary and St Cuthbert Parish Church, Chester-le-Street, from choosing hymns to picking the song for the first dance.
"The wedding is all Robert talked about and it was perfect in every way," said Mrs Haswell.
Mr Haswell added: "It was better than imagined and even more special because Robert's wish made it happen."
Sarah Davey, from Starlight Children's Foundation, said: "This is the first wedding wish that Starlight has ever granted.
"It was so touching to see such selflessness and imagination from Robert; he could have wished for anything but he chose to use his Starlight Wish to grant his family their happily ever after."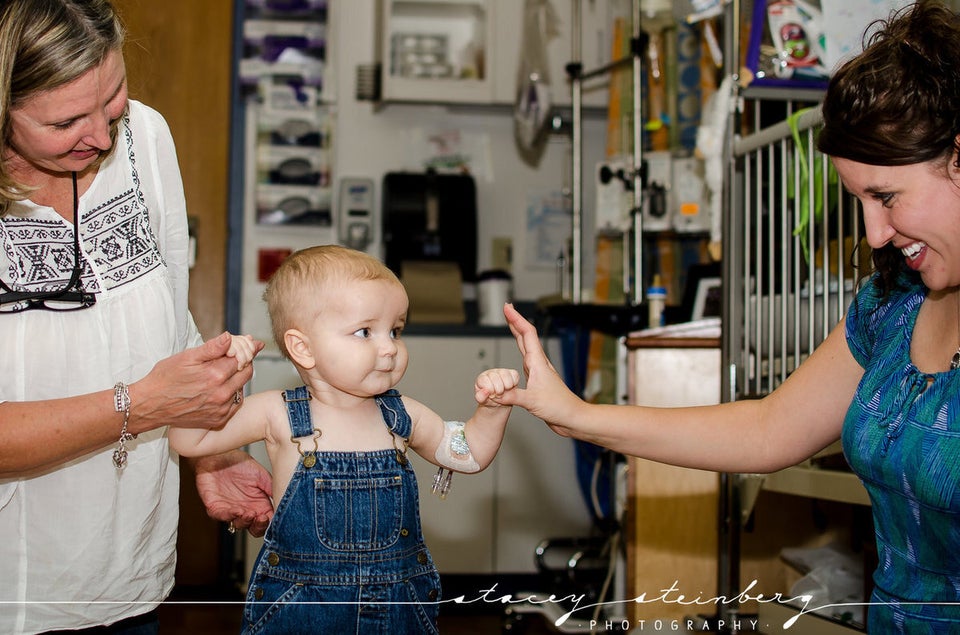 Childhood Cancer Awareness Month