Four days after posting an unhinged picture of a handgun on Twitter, Jeb Bush pulled the trigger on his White House bid, suspending his presidential campaign after a woeful showing in the South Carolina primary.
The tear-stained former Florida governor exited the race, noting the "people of Iowa and New Hampshire and South Carolina have spoken."
The brother of George Bush was the presumptive Republican nominee at the start of the 2016 race, his name recognition and millions of dollars in super PAC funding suggested the nomination was Jeb's to lose.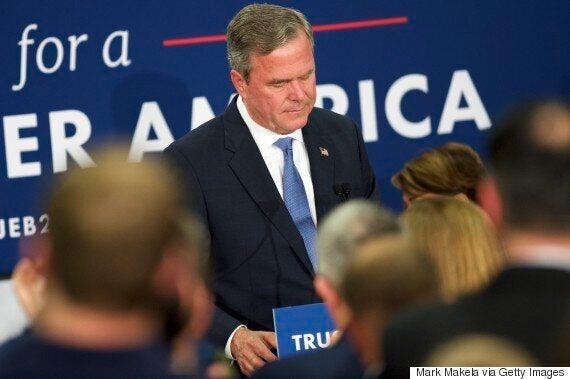 Jeb Bush announces the suspension of his campaign during an election night party on February 20, 2016 in Columbia, South Carolina
However, "Bush fatigue," incessant attacks from Donald Trump and an election year in which establishment candidates have been swept aside by insurgents left the candidate languishing in the polls and at the ballots.
Having blown through $100 million without broadening his popularity beyond his immediate family, Bush's fourth place finish in South Carolina closed any future path to the nomination, leading the 63-year-old to drop out.
"I congratulate my competitors that are remaining on the island, on their success for a race that has been hard-fought," Bush said. "Just as the contest for the presidency should be, because it is a tough job."
Donald Trump won in South Carolina, building on his "yuge" New Hampshire victory. Florida Senator Marco Rubio and Texas Senator Ted Cruz scrambled for 2nd.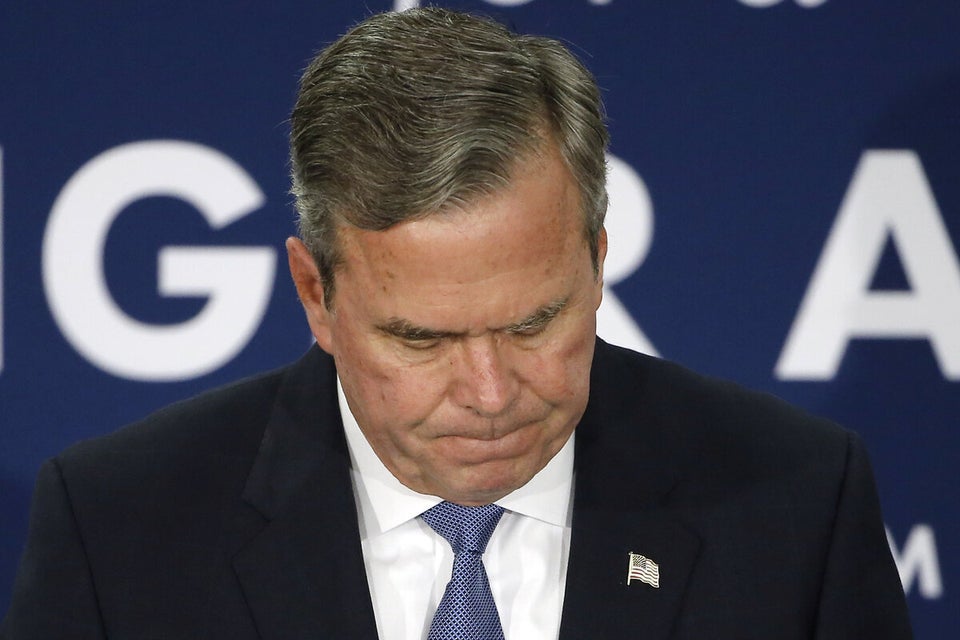 Weepy Jeb!