Donald Trump has stared down the pope. On Friday the Vatican back peddled on the pontiff's remarks that the Republican presidential frontrunner was "not a Christian." A papal spokesman told Vatican radio the Pope's comments were not "a personal attack," and the he was only reacting to "what he'd been told."
"The pope has clearly said he didn't want to get involved in the electoral campaign in the US, and also said that he said what he said on the basis of what he was told [about Trump], hence giving him the benefit of the doubt," he added.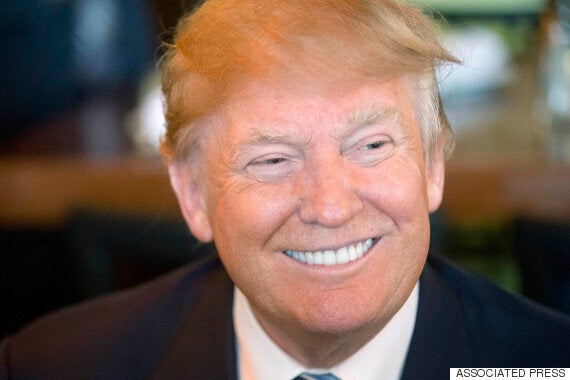 Republican presidential candidate Donald Trump smiles during a lunch stop, Thursday, Feb. 18, 2016, in North Charleston, S.C
The climb-down represents an impressive political victory for the bigoted hotelier, who reacted to the Pope's words by claiming he was a "pawn" of the Mexican government.
Seemingly thinking the pontiff had spoken himself on the issue, Trump continued: "He made a beautiful statement this morning. They [the Mexicans] had him convinced that illegal immigration is, like, a wonderful thing!"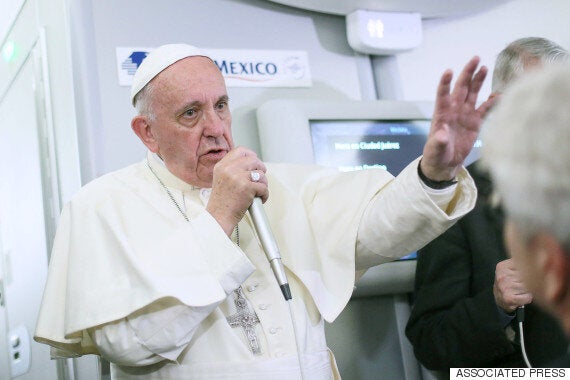 Pope Francis meets journalists aboard the plane during the flight from Ciudad Juarez, Mexico to Rome, Italy
The standoff started on Thursday after the pope's intervention into the domestic US politics. Speaking to journalists on his plane on a return journey from South America, the Pope was asked about Trump's plan to end illegal immigration from Mexico.
"A person who thinks only about building walls, wherever they may be, and not building bridges, is not Christian," he said. "This is not in the Gospel. As far as what you said about whether I would advise to vote or not to vote, I am not going to get involved in that. I say only that this man is not Christian if he has said things like that."
The pope's words sparked an immediate backlash, with commenters highlighting the hypocrisy of a man who lives behind high walls complaining about Trump's plan.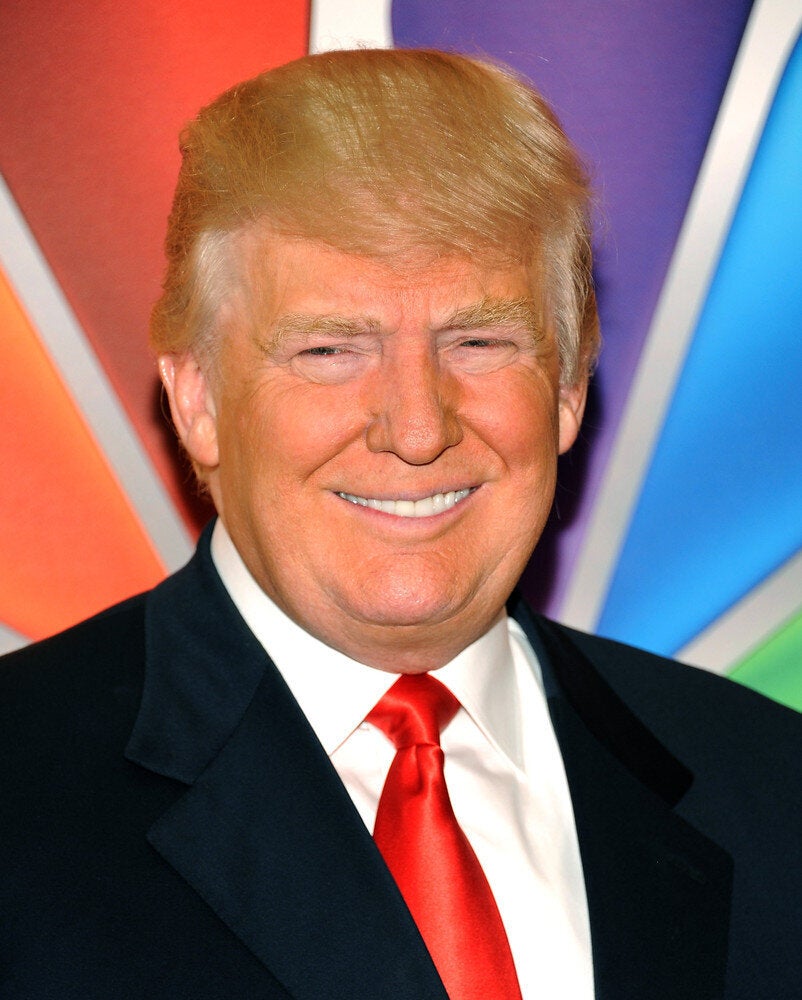 Donald Trump's Hair