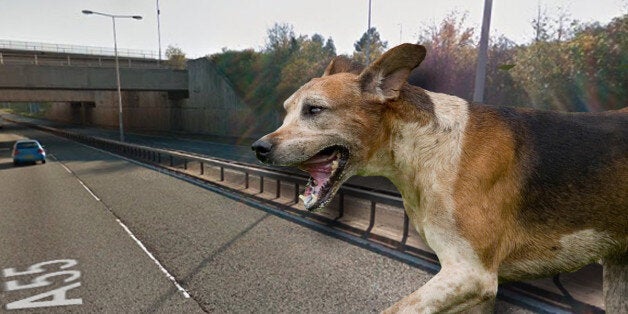 Others have expressed sympathy for the officers - whom it has been revealed were both animal lovers and had "not taken their decision lightly."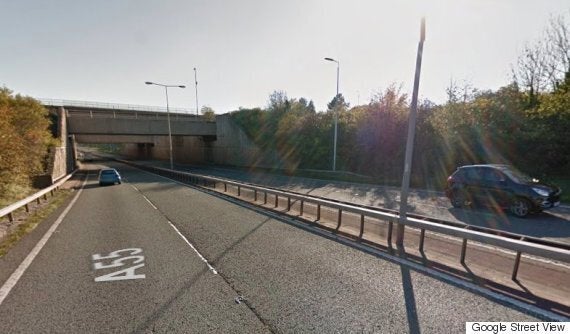 The incident occurred on the A55 in Conwy, North Wales
John Blackwell, Senior Vice President, British Veterinary Association, told The Huffington Post UK that his 30-year experience working as a vet had seen him respond to incidents alongside the police.
"The difference between the incidents I've been to and the one in North Wales is the level of control in the environment.
"It appears this incident was very much uncontrolled and it took some nimble thinking to destroy the animal using a vehicle to mitigate the threat to human life.
"While running an animal over would never be a preferred option - in an uncontrolled incident it's obviously been seen as appropriate by the two officers.
"In a controlled situation, things are rather different. I spent an entire night at one incident where an arctic animal transporter had overturned. Working with the police and others, it was decided my task would be to humanely destroy 17 animals who were injured using a captive bolt.
"If human life had been in danger there would have been a plan B."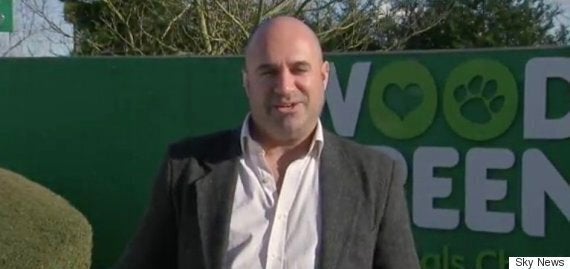 "Horrifed, disgusted and upset" - vet Marc Abraham
However, vet Marc Abraham said he was "horrified, disgusted and upset" at the animal's treatment.
He told Sky News: "I think the general public demand an explanation. Surely at three am in North Wales they could have shut the road. What if it had been a mentally ill person, would they have done the same?"
"If they've closed the road, that would have mitigated the risk.
"If you're driving at that speed in your vehicle you're causing another risk. It doesn't make sense at all."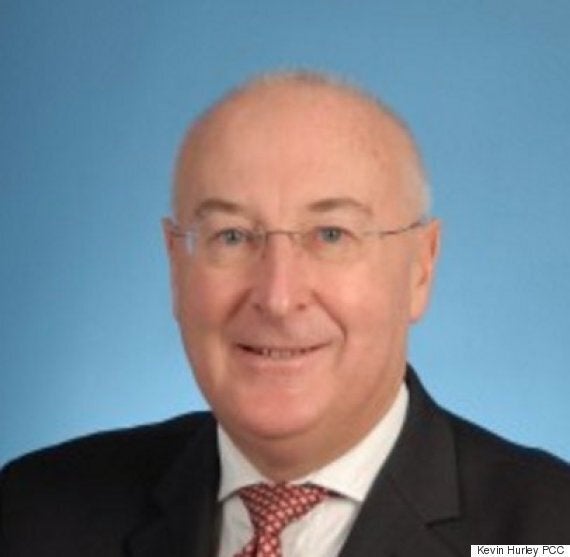 "Frankly, I don't know what else they could've done" - Kevin Hurley, Surrey PCC
Meanwhile Surrey's Police and Crime Commissioner defended the actions of the officers, saying that the two officers' options were limited.
Kevin Hurley told Afternoon Live: "A police officer bravely got out onto the carriageway and quickly realized the dog may have caused a high speed collision.
"Both officers are dog lovers and North Wales is sparsely policed. Frankly I don't know what else they could have done.
"It's awful that two dog lovers saw no other option."
Monday morning's incident will now be investigated by the Independent Police Complaints Commission.
And there have been other high-profile incidents where police officers have destroyed animals in hectic "uncontrolled" circumstances...
Tap to begin the slideshow below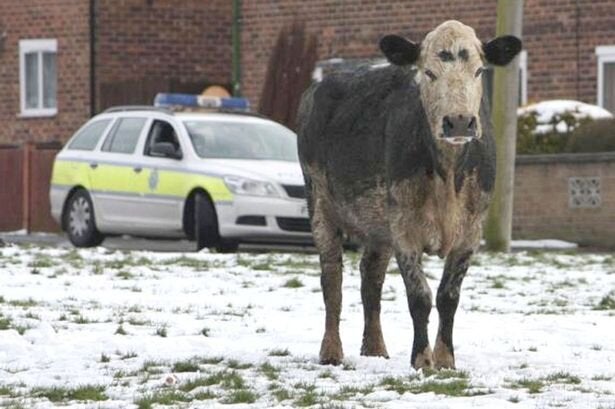 Police Animal Killings