Inmates seized drugs from staff at a prison which is at risk of being "overwhelmed" by a flood of legal highs, an inspection report has revealed.
Prisoners muscled their way into a wing office at HMP Ranby in Nottinghamshire to "forcibly" take back a package containing new psychoactive substances (NPS) that had just been intercepted by officers after being thrown over the walls.
Watchdogs also disclosed that some prisoners under the influence of NPS were left with fellow inmates to check their condition did not worsen as health services struggled to treat the most seriously affected.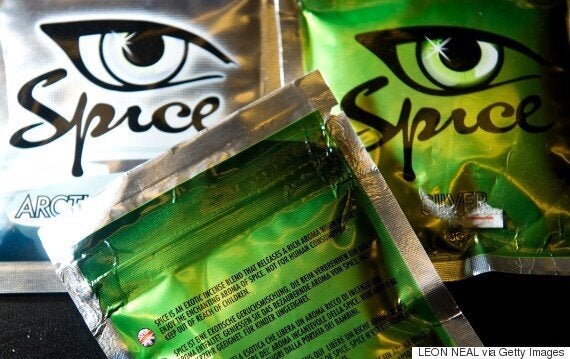 Fears 'destabilising' the supply of legal highs at prisons will lead to staff being 'overwhelmed'
Following the inspection in September, bosses took the decision to reduce the facility's population by 120 and beef up staff numbers.
HMP Ranby - a large category C prison holding just over 1,000 men - "faces the challenge of a destabilising supply of NPS which threatens to overwhelm it", deputy chief inspector of prisons Martin Lomas said.
He added: "The harm caused by NPS in prisons requires a national policy."
The HM Inspectorate of Prisons (HMIP) report said the prison had seen a surge in the availability of the substances, with more than half (58%) of inmates saying it was "easy" to get drugs.
It said: "In one incident, a group of prisoners muscled into a wing office to take back a 'throw-over' package of drugs that had just been intercepted by staff."
The report added: "Health services were at risk of being overwhelmed by the need to treat the most seriously affected and as we walked round the prison, we saw a number of prisoners who were clearly under the influence of NPS; some had been left with other prisoners to check they did not deteriorate because there were no available health care services or other staff to do so."
HMIP also raised concerns about violence at the prison. There had been 71 assaults on prisoners and 29 on staff in the previous six months and some had been "very serious", the report said.
It added: "Staff told us they did not feel safe."
In the 17 months since the last inspection, there had been six self-inflicted deaths.
The prison was trying to respond to the challenges and there were signs of improvement, HMIP said, citing findings including: fewer prisoners than at the last inspection said they felt unsafe; effective systems were in place for collecting intelligence; and healthcare provision was clinically sound.
Michael Spurr, chief executive of the National Offender Management Service, said: "Following September's inspection we have taken decisive action to support the prison in making the required improvements including, reducing the population by 120 prisoners and increasing prison staff.
"In addition, we have changed Ranby's role to give it a longer-sentenced, more stable prisoner population.
"There remains some way to go, but I'm confident that Ranby is now on the right track."
NPS "remains a real concern in prisons", he said, adding that a new testing regime would be rolled out across the country from April.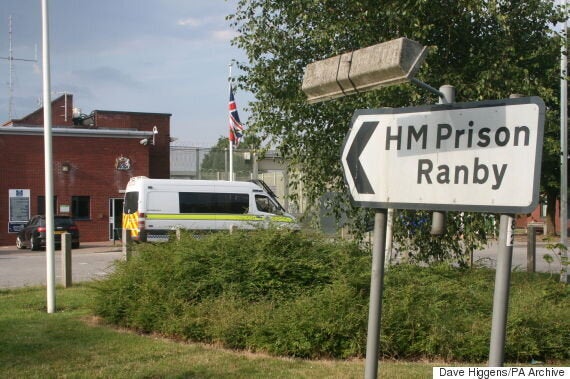 Prisoners forced their way inside the prison office at HMP Ranby after legal highs were confiscated
A Prison Service spokeswoman said: "Governors use sniffer dogs, cell searches and mandatory drugs tests to find drugs in prison and punish those responsible.
"We have also passed laws so that people who smuggle packages over prison walls, including drugs, face up to two years in prison.
"However, it's clear we need to do more.
"The Justice Secretary has asked the Ministry of Justice to look at how we can ensure prisons have the right tools in place to tackle this problem."
Shadow prisons minister Jo Stevens said: "This report is yet another damning indictment of the Tory Government's failure on prison reform."