A beauty blogger has publicly called out Maybelline for only catering to 'white women' with their makeup range in the UK.
The 26-year-old discovered that on both Boots.com and Maybelline's website, only six of the 12 total shades are available - and all six are colours for light skintones.
"I, like so many other black women, have to buy high end foundations and concealer because billion dollar beauty corporations simply don't cater for us," she wrote.
"They always make the same excuses saying there is no market for the product which is just not true. There is a huge population of black women in the United Kingdom.
"Maybelline has taken a black British woman and used her in their adverts to sell products but, Jourdan couldn't walk into Boots or Superdrug and buy the same product she is advertising."
Gray also wrote a follow-up blog to clarify that she was not accusing the brand of racism.
"I know that Maybelline have released makeup for darker skin tones," she wrote. "But I've noticed lately they have reduced the amount of shades in their new releases, they have not released a dark skin foundation for about four years now.
"Maybelline was just picked on because I was particularly angry at the fact they used a black British model to sell a product that black women could not buy in the UK.
"Other brands are actually far far worse than Maybelline in terms of product range and advertising. So my issue is not with Maybelline, but the high street/drugstore ignorance of ethnic women."
Gray isn't the only woman to speak out about the lack of diversity in the beauty world as of late. Models Leomie Anderson and Nykhor Paul both used social media to talk about how many makeup artists do not cater to black skin tones.
Both revealed they had to carry their own foundation shades to Fashion Week and photoshoots.
"Why do I have to bring my own makeup to a professional show when all the other white girls don't have to do anything but show up?" Paul wrote in her powerful open letter.
HuffPost UK have contacted Maybelline for comment.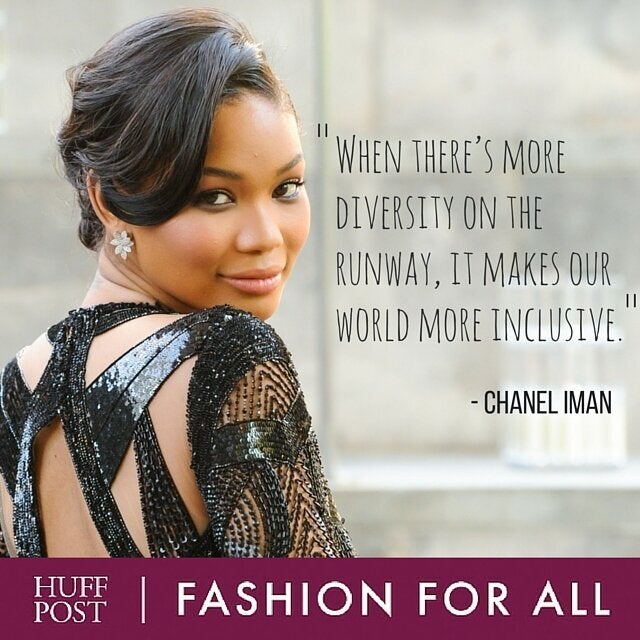 Quotes On Why Diversity In Fashion And Beauty Matters