Many people have come up with ideas and proposals for how to deal with the ongoing issue of a lack of diversity at the Oscars, but previous Award winner Jamie Foxx has his own solution to the problem...
Speaking at the American Black Film Festival Awards, he was reported to have laughed: "Me and Denzel were like, 'Hashtag what's the big deal? Hashtag act better.'"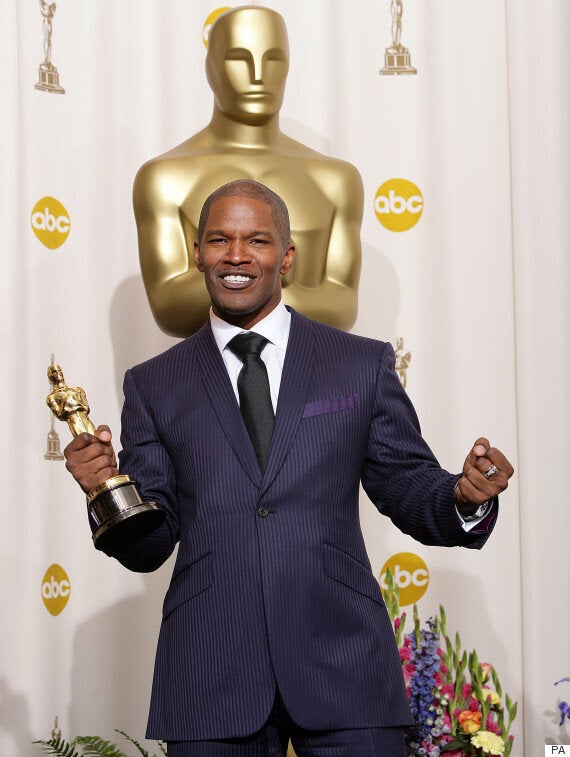 Jamie Foxx won an Oscar for his role of Ray Charles in 'Ray'
Jamie won his Academy Award for Best Actor in 2005, and US Weekly reports him adding, "All these Oscar talks, I don't even trip about that.
"I mean, what's the big deal? I was sitting at home with my Oscar, like 'What's all the hubbub?'"
Denzel Washington was recognised with the same prize in 2002 for his role in 'Training Day'. He had previously won Best Supporting Actor for 1990's 'Glory'.
Jamie says he takes his lead from elder statesman of the industry, Sidney Poitier, who was the first black man to win Best Lead Actor for 'Lilies of the Field' in 1964. Jamie says today, "In 1963 all he asked for was an opportunity to act.
"That's all we have to do: opportunity. If you turn the camera on and say, 'OK … win an award … and action,' we'll all have taken 10 steps back. It's all about the art. Who cares about anything else?"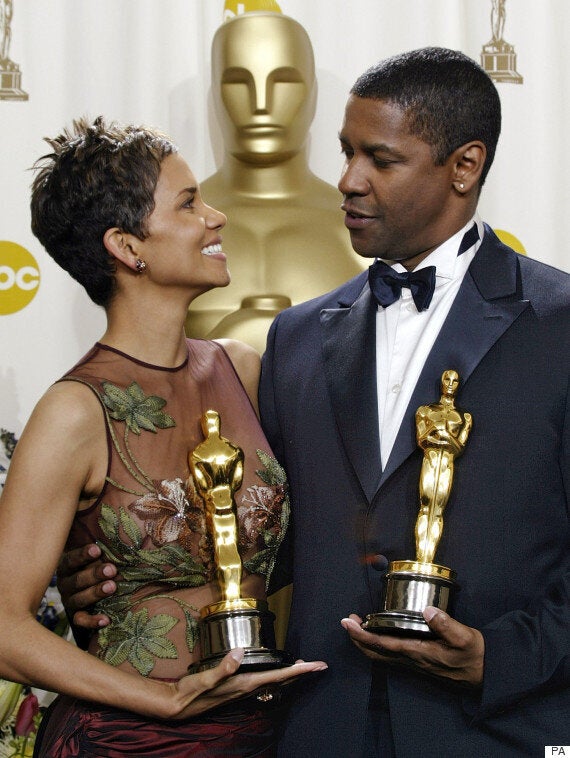 Halle Berry and Denzel Washington both won Oscars in 2002
This year's Oscars ceremony has been beset with controversy over its all-white actors' nomination lists. Will Smith and his wife Jada Pinkett Smith, along with director Spike Lee, have all said they will boycott the event, and the Academy Chief Cheryl Boone Isaacs has indicated changes will be made in the membership to ensure a wider spread of voting.
"To the wonderful courageous filmmakers of the world, I thank you for being part of bringing me to this moment and to my family, my life force," he siad. "I am nothing without you, and to all of you, thank you for your warm embrace and this extraordinary moment, and memory, I shall cherish always."
Tap on the picture to open the slideshow: