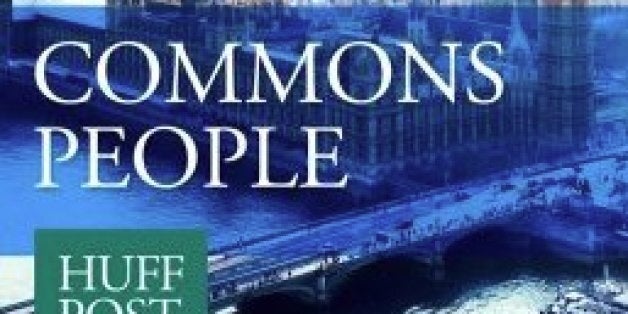 The EU referendum dominated politics this week, and we realise you might already be sick of it.
Which is why we at Commons People have produced TWO podcasts this week - one all about the EU Referendum, and one where we don't mention it at all.
Obviously, we suggest you listen to both - especially each as its own amazing quiz.
The Prime Minister negotiated an emergency brake on in-work benefits for migrants for four years when there are "exceptional" levels of migration, a reduction in the amount of child benefit being sent overseas and the exclusion for the UK from the principle of ever-closer union.
While Cameron hailed the deal as giving the UK special status in the EU, skeptics questioned whether it was legally binding, let alone what impact it would have on UK sovereignty or migration levels.
Cameron used an appearance in the House of Commons on Monday to make a few digs at the London Mayor, but later accepted he had to be "kind" to Boris after Tory backbenchers asked him to place nice.
A Grassroots Out rally held last Friday was dominated by the appearance of former Respect MP George Galloway as a special guest.
As the Labour leader and Prime Minister sparred over the future of the NHS, a Labour MP shouted at Cameron across the Commons chamber to ask what his mother would think.
Pausing to address the heckle, Cameron replied: "Ask my mother?"
Facing the Labour leader, he said angrily: "I think I know what my mother would say. I think she would look across the Despatch Box and she'd say 'put on a proper suit, do up your tie and sing the national anthem."
A petition with more than 760,000 signatures was submitted to Parliament calling for the changes, making it the most popular e-petition since the system's introduction in 2011.
The Petitions Committee said it would not set a date for the debate until MPs had "the chance to hear from some of the families who have been affected by meningitis B as well as from relevant medical experts".
The petition with the highest number of signatures prior to this was a call to block Donald Trump from entering the UK, which attracted 580,000 signatures.
Back in the UK the Tories have been accused of attempting to "rig the system" in their favour after details of another policy emerged that gives the Conservative Party a huge advantage over their rivals.
The plan to make each parliamentary seat roughly the same size, as well as reducing the number of MPs by 50 to 600, was ditched under the Tory coalition with the Lib Dems but has become a priority now the Conservatives have a majority.
The move follows hard on the heels of a series of announcements that could have a serious impact on opposition parties, from slashing public funding to reining in the House of Lords.