A music video in celebration of repaying student loans has been described as the 'most relatable song ever' after being shared millions of times across social media.
US-based rapper Dee-1 couldn't contain his pleasure at repaying his outstanding debt and said he wrote it to give other people hope.
Paying off his bills with money received from a record deal, the former middle-school teacher sings: "I got two jobs really got on my grind…In the game right now, my time to shine.
"Starting paying those loans back one at a time."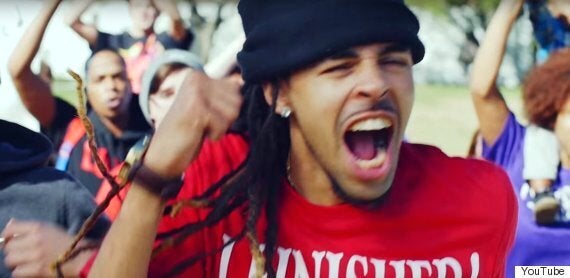 The rapper was elated to have paid off his student loans
Dee-1 refers to his debt as paying back Sallie Mae, a US bank which provides student loans.
The rapper who's real name is David Augustine Jr, continues: "Let me tell you what I been through when it comes to Sallie,
"She call me at least twice a day she want her money badly,
"Calling me from different numbers, ooh she think she slick/ But I got them all memorised, I hit ignore quick."
Dee-1's debt problems began after graduating from Louisiana State University and even though he had a full-time job, he said he couldn't make headway on his student loans.
Despite now being free, the rapper stresses financial responsibility to those still burdened with loan bills. He says even though it might take longer than you want, you'll see the light at the end of the tunnel one day.
One fan summed up the reaction to the song and tweeted: "Sally Mae Back is the easily the most relatable song I've ever heard".
Popular in the Community