A medical student is facing a race against time to find a stem cell donor to help her beat an aggressive form of leukaemia - but she has the likes of JK Rowling in her corner helping to spread the message.
After four rounds of gruelling chemotherapy, Vithiya Alphons was told by doctors that she could be dead in eight weeks unless she can find a donor - and her story is now spreading fast across social media as the search for a match becomes more desperate.
"I desperately need to find a stem cell donor who is a genetic match to save my life.
"Please see if you are a match by joining one of the registries below, you could be saving mine or one of thousands of other people's lives."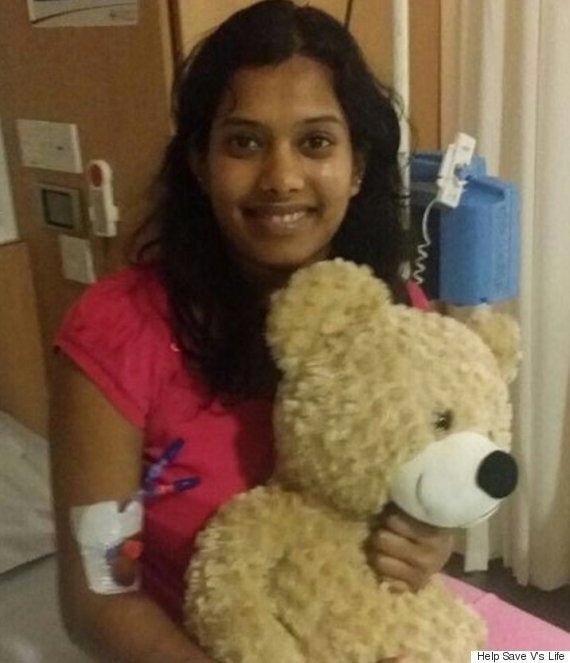 Vithiya Alphons has just two months to find a stem cell donor
High profile figures including JK Rowling and Jojo Moyes have already given their support to the campaign on Twitter, retweeting posts about Alphons' plight.
Alphons is of Sri Lankan heritage, which makes it more difficult for her to find a donor in the UK.
Registration to become a potential donor is quick and easy and simply involves spitting into a tube.
Blood cancer charity Anthony Nolan explains that 9 out of 10 people donate stem cells in a quick and easy process similar to giving blood, called peripheral blood stem cell collection. 1 in 10 donors will have their stem cells collected via the bone marrow itself, while under general anaesthetic.
According to Anthony Nolan, there is a real need for more donors from black and minority ethnic backgrounds as they often struggle to find matches for people in these groups.
Popular in the Community