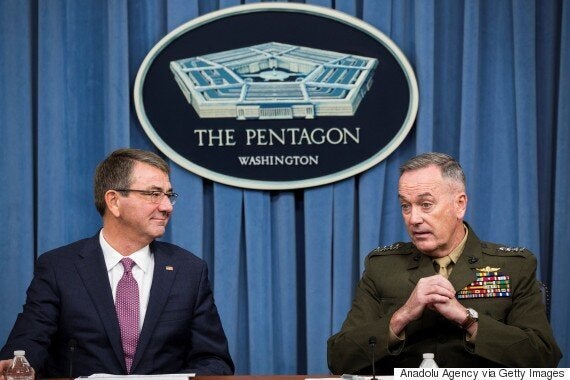 Secretary of Defense Ashton Carter and General Joseph F. Dunford, Chairman of the Joint Chiefs of Staff, answer questions.
This is significant for several reasons, the biggest being that while the US almost certainly engages in cyber attacks against its enemies it almost never admits to it.
While officially not affiliated in any way, this revelation now means that ISIS is under cyber attack from both the US Military and the hacking collective known as Anonymous.
Anonymous was quick off the mark to set its sights on ISIS after the Paris attacks, threatening to taken down their websites, communication infrastructure and social media presence.

Although believed to be involved in several cyber attacks the Pentagon very rarely admits to any attacks of that nature.