North Korea's leader has ordered his country's nuclear missiles be made ready for use, according to reports.
Kim Jong-un is said to have revised its military posture so it can carry out pre-emptive strikes, the Korean Central News Agency reports.
He said: "We must always be ready to fire our nuclear warheads at any time.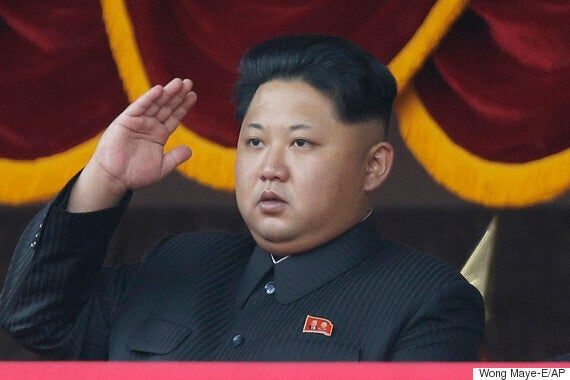 "At an extreme time when the Americans... are urging war and disaster on other countries and people, the only way to defend our sovereignty and right to live is to bolster our nuclear capability."
The comments drew swift condemnation from the US.
Pentagon spokesman Commander Bill Urban said: "We urge North Korea to refrain from provocative actions that aggravate tensions and instead focus on fulfilling its international obligations and commitments."
The provocative move comes a day after the U.N. Security Council's unanimous approved tougher sanctions against the country in response to recent nuclear and missile tests.
North Korea has tested four nuclear devices since 2006, the latest in January of this year.
CNN reported that South Korea's National Intelligence Service briefed a government official, noting that Kim Jong-un had personally given the order to prepare for attacks.
"North Korea's terrorist attack could be in the form of causing harms to anti-North Korean activists, North Korean defectors or government officials," Lee Chul-woo, a member of the ruling party, told the broadcaster on Thursday.
According to the NIS, agents of the North could target "subways, shopping malls, exhibition centers, power plants". The agency also said North Korea could launch poisoning attacks on anti-Pyongyang activists or defectors. Any incident would mark a dramatic escalation in tensions between the peninsula states that have in recent years restrained themselves to rhetoric and threats.
After the North detonated a nuclear test explosion in January, a move that violated United Nations Security Council resolutions, followed by the launch of a satellite earlier this month, the South threatened "bone-numbing" measures against Pyongyang.