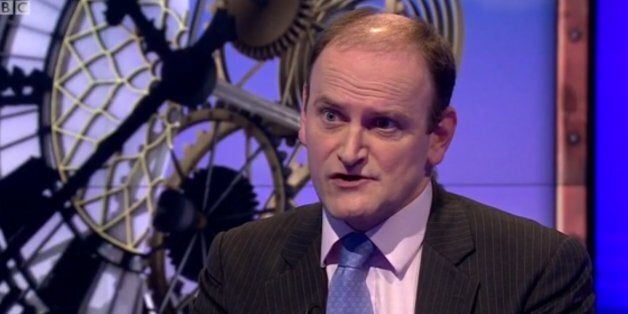 Ukip's only MP, Douglas Carswell, has hit back at Nigel Farage after the party leader dismissed him as "irrelevant".
The pair do not even attempt to hide their animosity anymore, and speaking to the BBC's Sunday Politics programme today, Carswell took a less than subtle dig at Farage's inability to win a Westminster seat.
"There's no point in hiding it," Carswell told presenter Andrew Neil. "There are differences of opinion. He is in favour of singing up to 'GO', I'm in favour of Vote Leave," he said.
"And there's a strategic difference as well. I think we need to win this referendum with an unrelentingly upbeat optimistic, positive campaign. I'm primarily interested in winning the referendum, not in mobilising the base."
Asked whether he would consider resigning the Ukip whip and going independent, Carswell added: "No. As I said. I've stood for parliament five times. I've won four times and it's the voters who decide who is and who isn't relevant."
Farage famously has stood for parliament, unsuccessfully, seven times.
The latest spat between the two men was trigged on Thursday when speaking at a Brexit debate in Westminster on Thursday evening, Farage dismissed the importance of his only MP.
"I've never known Ukip more excited or united than it currently is. It's very sad that Douglas Carswell can't share that enthusiasm, or chooses to opt for the SW1 model of Vote Leave. You know what. It doesn't really matter."
Farage and Carswell are backing rival 'Out' campaigns for the EU referendum. Carswell supports Vote Leave. But Farage has thrown his weight behind Grassroots Out (GO).
In December, Carswell said Ukip should replace Farage as leader if it wanted to "go the next level". Last week it was reported senior Ukip figures wanted to expel Carswell for backing a rival referendum campaign to Farage.
Farage also moved against another senior Ukip figure last week - firing former deputy chairman Suzanne Evans from yet another party post.
Evans took the sacking in good humour.
Popular in the Community