The five things you need to know on Wednesday March 9, 2016…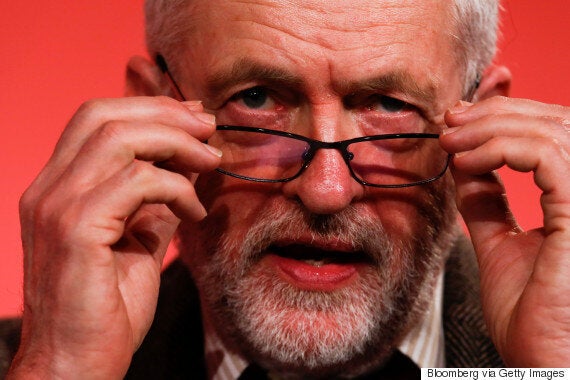 1) STOP! IN THE NAME OF CORB
It's finally happening. Yes, the long expected showdown between Labour MPs and the Labour Left has taken some key steps closer. Ever since Corbyn was elected by nearly 60% of the party, after winning just 15% of MPs nominations (and in effect less than that), some MPs have thought it inevitable the tensions would one day lead to a day of reckoning.
That day of reckoning may well be the July NEC meeting when rule changes are submitted by local parties to ensure Corbyn automatically gets on the ballot after any leadership challenge. If Corbyn's narrow majority on the NEC gets its way, party conference would then vote to 'circle the wagons' around him and other future sitting leaders. No wonder Labour MPs tell me they have 'one last shot' at getting rid of Corbyn before September: the plan is to mop up as many nominations as possible to prevent him getting on the ballot under current rules.
The Campaign for Labour Party Democracy has been planning its rule changes for some time but I'm told it was sparked into action after my piece on Monday making clear 'moderate' MPs were now serious about a leadership challenge after the EU referendum in June. Momentum tells the Guardian that it will send troops into council seats in May to help avoid key defeats.
The other key proposal is for future leader races to cut the 15% nominations requirement to just 5% - a move to guarantee a leftwing replacement for Corbyn. Neil Kinnock - a veteran on CLPD clashes - tells the Indy: "It's not exactly an expression of confidence in leadership, is it? Anyone who can't get a large share of support from the Parliamentary Labour Party just can't do the job. That's a basic fact of life." As I cautioned the other day though, watch for the 'three year rule' barring changes to thresholds - that may stop the 5% idea until 2019.
At PMQs, David Cameron could have fun with all this, as well as the "charra Cabinet". The party's anti-semitism row bubbles away (see my latest report HERE), and Seumas Milne's Maoist manifesto is sure to get a run out from the PM. Watch for Labour MPs' faces.
The junior doctors are back on strike, this time for the first of three 48-hour stoppages. Will either Corbyn or Cam raise it at PMQs? The system will cope but it's an A&E work to rule where things would get very difficult for doctor support among the public - and Government sources point out the BMA backed off their last A&E strike plan and have no plans for another one.
A new MORI poll this morning found roughly the same support - 65% - for the doctors, but there was a significant rise in the number of people who blame both sides for the dispute. Again, more fuel for Jeremy Hunt and No10 to dig in and push on with contract imposition.
Hunt is in no mood to blink. I understand that he and Cameron agree on their stance: they see themselves as reasonable men but both have a 'bottom line' when pushed. Hunt also believes the BMA gave him no choice after rejecting his compromise.
And the Health Sec has a wider agenda today in his mission to be the 'patient champion' of the NHS, with radical new reforms to end the 'cover up culture' among doctors over their clinical mistakes. New legislation to make it easier to admit errors without fear of being sued, plus safety league tables, are to be unveiled. It may inflame some doctors further, but Hunt insists this is about preventing, not exploiting, any 'blame game' within hospitals.
The wider 1% pay freeze confirmed yesterday didn't help public relations, though other NHS staff may point to the docs getting a better deal under this contract. Yesterday, the NHS pay review body highlighted the real risks posed by axeing student nurse bursaries. (And the Telegraph reports how soldiers have attacked the 1% pay cap as "unreasonable" and "unfair".) The Indy claims Hunt has failed to make any weekend hospital visits in 12 months.
Ah, the non-denial denial. It's a staple of anyone who deals with the Lobby and today's Sun splash -'Queen Backs Brexit' - features a classic of the genre. The paper's scoop focuses on two incidents where Her Maj expressed a certain, shall we say scepticism, about Brussels. The first is where lots of MPs were present and she blurted out "I don't understand Europe". The second was when she had lunch with Nick Clegg in Windsor Castle and during a heated declaration said the EU was "heading in the wrong direction".
The DPM's spinners say this was all a long time ago and he can't really remember but if he would remember if she had said something so startlingly political. Clegg himself still says on Twitter the story is 'nonsense'. But 'nonsense' in the politico-journo-industrial complex of the Westminster Bubble is NOT the same as 'untrue'. Just read the memoir of Damian McBride, a connoisseur of the denial genre. Scots Nationalists will be thinking how rich it is that the Queen is being deployed once more in a referendum battle.
As for the wider In-Out battle, MarkCarneybot proved yesterday his upsides and downsides. The downside for No.10 was his robotic econ-o-babble speaking style, the upside his message that 'a number of' big City institutions would quit London after Brexit. He stressed he was not 'leaned on' by anyone in Downing St but Eurosceps say you don't need to lean on someone who shares your Groupthink.
BECAUSE YOU'VE READ THIS FAR…
When the SNP held their crunch meeting last night in Parliament, it was clear the mood of many of their MPs was to oppose - not abstain - on the English Sunday trading reforms later today. The arithmetic means that their 56-strong bloc could now make the vote a real nail-biter for the Sajid Javid's Enterprise Bill. The Tory whips are this morning working hard to try to squeeze down the rebellion on their own benches, and think the 23 figure can be whittled down, not least as there is a new anti-SNP backlash for interfering in English matters. With the margins so tight though, the Lib Dems' 8 MPs will matter hugely - and as I pointed out yesterday everyone has overlooked they are in favour of more devolution.
Ministers were always planning to keep a concession up their sleeve to further 'protect' workers' rights. It had better be a good one, otherwise the trading clause could be pulled and put into another bill later. After all, that has happened once this Parliament already.
Still, the Daily Record has possibly the best angle on the SNP's inner turmoil, claiming that MPs rebelled against their leadership over a deal done with Osborne. It reports the quid pro quo for Sunday trading abstention wasn't just on the financial settlement, but on a Privy Council seat for Stewart Hosie and an extra, controlling seat on the Scottish Affairs Committee. Stewart Hosie laughed and said this was 'nonsense' last night. But that's another denial that could get more scrutiny.
Nicola Sturgeon faces a bad day at the office today as the GERS figures, Gov Expenditure and Revenue in Scotland, deliver a hammer blow to the case for independence. The slump will reflect the 54 per cent fall in UK oil revenues that will show the growing gulf between Scotland's public finances and the rest of the U.K.
George Osborne's backing for a Chinese-style 'two-child policy' on welfare is one thing that he's not U-turning on, it seems. Last week, the IFS had a projection showing that Osborne and IDS's caps on benefits for families with more than two kids would cause child poverty to rise by 2020 (after years of reductions).
Today, the FT reports exclusively on Sheffield Hallam University research on the impact of welfare reform and it confirms that 'large families' will be particularly hard it - with Asian communities in the firing line as a result.
The study found that 80 per cent of the reduction from the post-2015 reforms — or £10.7bn a year by the end of 2020 — would fall on families with dependent children. As well as Asian-white differences, there's also a rent-own difference in the cuts. On average, social renters can expect to lose almost £1,700 a year, compared to £290 a year for those of working age who own their own home. None of this is good for the long-term Tory plan to win over council estates - or ethnic voters.
If you're reading this on the web, sign-up HERE to get the WaughZone delivered to your inbox.
Got something you want to share? Please send any stories/tips/quotes/pix/plugs/gossip to Paul Waugh (paul.waugh@huffingtonpost.com), Ned Simons (ned.simons@huffingtonpost.com), Graeme Demianyk (graeme.demianyk@huffingtonpost.com) and Owen Bennett (owen.bennett@huffingtonpost.com)