A director at pollster firm YouGov revealed on Thursday the extent to which Jeremy Hunt's popularity is suffering in comparison to the junior doctors campaigning against his reforms.
Joe Twyman, head of political and social research, said the health secretary was "significantly less popular" than NHS workers who this week launched a third round of industrial action.
"He knows he's in a difficult position because he's significantly less popular than the doctors themselves," Twyman told Sky News this evening.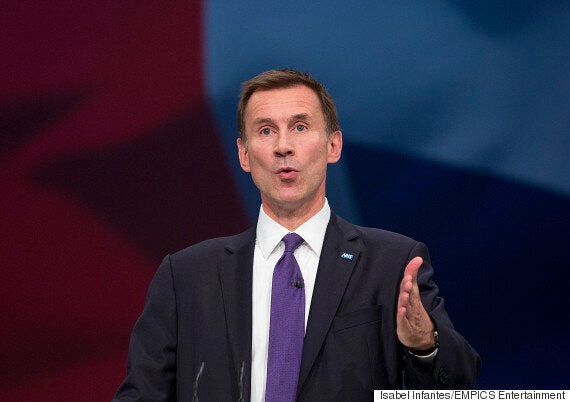 Hunt has come under fire for his handling of the dispute
"And also it's the government that people blame for the current situation and that can really be damaging from a negotiating point of view, because the junior doctors know they're in the right position at the moment; they have the support and the blame is placed elsewhere...
"The key question is: will that last? It doesn't actually take much, perhaps just one or two bad stories - heaven forbid a death that could be attributed to this action - for instance, could change the view entirely."
A poll released on Wednesday to coincide with the first day of a 48-hour walkout by junior doctors revealed 65 percent of people support the new set of strikes, announced after Hunt imposed new pay and work conditions after negotiations stalled.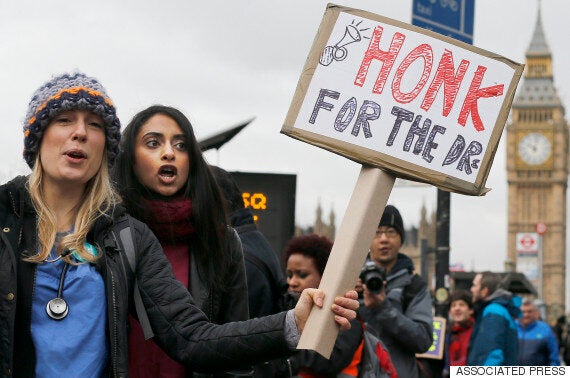 Doctors striking over reforms to hours and pay
The percentage of people who say they are opposed to the strikes has dropped from 22 percent to 17 percent since February, too.
Earlier on Thursday, actor Hugh Laurie, who plays Dr. Gregory House in the Fox cult medical show 'House' backed striking NHS workers and also hit out at one national newspaper for its "piffle" coverage of the action.
A Department of Health spokesman commented on this week's strikes: "Patients have so far seen more than 19,000 operations cancelled as a result of the BMA's irresponsible and unjustified industrial action."
Two further 48-hour walkouts are planned for 6-7 April and 26-27 April.