An unattended BMW floated down the Thames on Wednesday after its owner left it on a slipway.
The vehicle was left at Putney Embankment when the tide came in and lifted it into the river, where it began drifting down stream around 2pm.
A indicator on the car blinked repeatedly as the front of the car became submerged, and crowds gathered to watch it sink.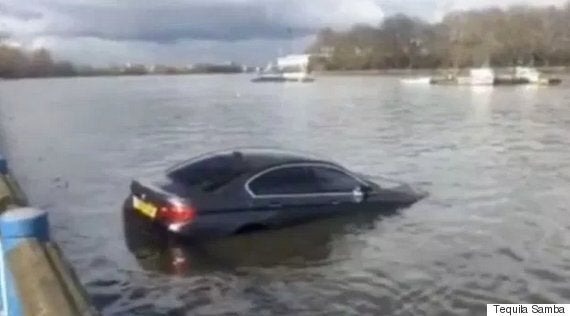 The BMW floats down the Thames after being left at Putney Embankment
The unlikely scene was filmed by Ted Stones who was walking back to his house at Putney at the time. His one minute clip, ends with police arriving at the scene.
A police spokeswoman said the incident was dealt with by the Port Of London Authority who removed the vehicle using a salvage boat.