The five things you need to know on Wednesday May 25, 2016…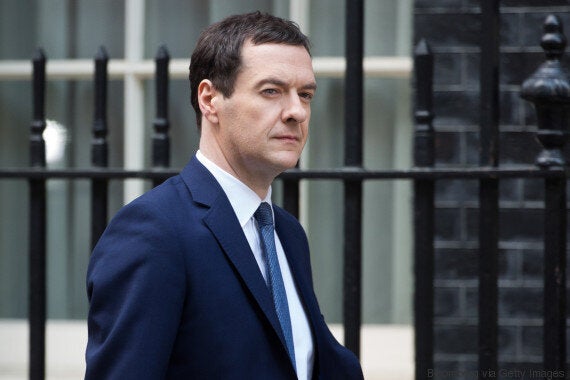 David Cameron has landed in Japan for the G7 summit. But back home George Osborne can approach PMQs fully armed with the Institute for Fiscal Studies's howitzer of an anti-Brexit report. Its warning of two extra years of austerity, with the UK up to £40bn worse off, should give the Chancellor even more protection from Eurosceptic potshots than a David Gauke-shaped human shield.
Now, we hacks often prefix the IFS with the phrase 'highly respected', so it seems something of a PR blunder for Vote Leave to go in with both feet, studs showing today. Calling the IFS the "paid-up propaganda arm of the European Commission", simply because it received some Brussels cash for academic work, is an insult to the integrity of its economists - and to the intelligence of the public.
For although the Treasury and OBR have frequently got their forecasts disastrously wrong in the past, the IFS has a consistent record of exposing the 'black holes' (and Budget blunders) facing both Labour and Tory Chancellors. It shouldn't take long to dig up some pro-IFS quotes by Brexiters who cited it against Gordon Brown in the past.
IFS chief Paul Johnson told Today that 10% of its funding came from European academic funding, but stressed 'there's no sum of money' which would influence its verdicts. John Redwood didn't back off the claim though: "I think the IFS are part of this cosy establishment which desperately wants to keep us in the European Union...They do get money from European bodies"
All this heavy pounding on the economy is certainly causing jitters among some ministers in the Leave camp. The big poll leads for Remain this week may yet be turned round, but there's dismay from some Eurosceps at how their own side has just had nothing to match the scale of the onslaught on trade and being 'better off in'. Even the Telegraph today criticises the Leave camp for failing to match Remain 'blow for blow'.
Nick Watt on Newsnight last night pointed out that focus groups have shown that Michael Gove's speech in April caused real worries among older voters - his talk of 'contagion' being a good thing, plus his 'Albania model' on trade, the causes identified. In the FT today, the blame game has started, with Kippers and some Tories saying the official Vote Leave camp is "losing us this referendum".
The PM was sanguine yesterday about the chances of a leadership challenge after June 23. "Do I believe at the end of this we can all come together and accept the result? Absolutely." But the damage is deep among some MPs, who warn darkly that the misuse of Govt stats has caused long term toxicity. Expect more criticism when the PM chairs a G7 session on trade tomorrow - and gets other nations to suggest Brexit is a bad idea.
Ex-Para Dan Jarvis hits the political frontline today with a speech warning that Brexit will be 'a gift' to Vladimir Putin and others who want to weaken Europe's defences. In his first major speech of the EU referendum campaign, he will say June 23 is "the moment to decide whether we want to be Great or little Britain". That last line could also be a reference to Boris's 'yeah but no but' antics on a 2nd referendum. Dan has blogged for HuffPost HERE.
But the Brexiteers have their own battalions lined up today with ex-military chiefs declaring that quitting the EU would be better for our defences. Most notably, General Sir Michael Rose, a former director of special forces, backs Brexit - just three months after Downing Street mistakenly added his name to a letter promoting EU membership. Rose tells the Mail: 'There's a whole raft of bits of legislation that have come from Europe that have impacted adversely on our combat effectiveness.'
The Express has two former commanders, Tim Cross and Richard Kemp, warning that the Lisbon Treaty signed by Gordon Brown sets the UK on an irreversible path to a European army. The key clause in the treaty states that states with commitments to each other "shall establish permanent structured cooperation within the [European] Union framework" and "the progressive framing of a common defence policy."
Protestors were furious this week when North Yorkshire County Council made the landmark decision to approve Third Energy's application to frack on a site near Kirby Misperton in Ryedale.
Now, ministers have been accused of 'sitting on' a long-awaited report on fracking and climate change in a bid to help the oil industry. HuffPost UK has learned that the independent Climate Change Committee's (CCC) study of the environmental impact of the shale gas technology has still not been published despite a legal requirement to do so. See our story HERE.
Meanwhile, the FT casts doubt on the commercial viability of UK fracking. But on Newsnight last night, the ever-sharp Chris Cook pointed out that the Government's plans to reward councils with business rates means they have a new incentive to wave through developments.
BECAUSE YOU'VE READ THIS FAR…
It didn't get much play play yesterday (apart from in Civil Service World), but Jeremy Corbyn made a significant speech to the PCS union's conference. The Labour leader committed his party to reintroducing national pay bargaining in the civil service, ending a system used by Blair and Brown as well as the Tories since the mid-1990s.
The Guardian has a nice chat with ex-No10 aide Steve Hilton, in which he defends Corbyn from the kind of 'get your tie on' attacks seen from Cameron. Hilton criticises the "very bullying ganging-up by the political establishment to say: this guy is not doing it the way we are used to doing it; he's not wearing a tie".
The tie line could be small present for Angela Eagle later in PMQs. Then again, Osborne can hit back with Blair's withering verdict yesterday that it's "not yet a proven concept that Corbynism can win an election". Then again we heard yesterday Eagle's own line about the public's view of Blair: "They don't particularly want to hear from people who used to be Prime Minister. They want the facts".
Eagle could shoot into an open goal if she raises Googlewhacks and tax. The FT splashes the French authorities' raid on Google's Paris offices, as they seek to recover £1.3bn in back taxes and penalties - compared to HMRC's mere £130m, the deal that Osborne was very proud of not long ago.
The NAO today fuels Labour's narrative that Coalition cuts undermined tax collection. It has a savage report on how HMRC call service levels 'collapsed' in 2015 as staff were shed to cut costs as part of a digitisation strategy. People phoning the self-assessment tax queries line spent an average of 47 minutes on hold.
As for the wider issue of foreigners trying to use London property as tax havens, the Guardian splash is impressive. It features the largely empty, huge Vauxhall tower overlooking Parliament, with dozens of apartments owned by secretive offshore firms - all while there's a housing crisis in the capital. Labour has long failed to lay a glove on Boris Johnson - could this be the enduring symbol of his reign in London?
If you're reading this on the web, sign-up HERE to get the WaughZone delivered to your inbox.
Got something you want to share? Please send any stories/tips/quotes/pix/plugs/gossip to Paul Waugh (paul.waugh@huffingtonpost.com), Ned Simons (ned.simons@huffingtonpost.com), Graeme Demianyk (graeme.demianyk@huffingtonpost.com) and Owen Bennett (owen.bennett@huffingtonpost.com)