The five things you need to know on Friday September 30…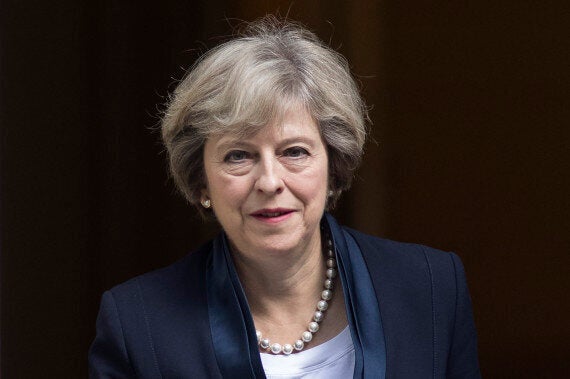 On Question Time last night, David Dimbleby pointed to an old guy in the audience demanding the Government get a move on with Brexit. "He wants action, he's not going to live long enough!" the BBC host joked.
And as the Tories prepare to gather in Birmingham this weekend, Theresa May knows that her party wants the answer to two pressing and related questions: when will she trigger Article 50 and when will she hold a general election?
On Article 50, many MPs expect her to use her big speech to announce the trigger will come in January or February (though she could fudge it and say 'the spring', but that's more precise than her previous 'not by the end of this year'). On the snap election, word is she may scotch such talk on Marr, though with important caveats.
There is a third question, the most important of all of course, which is what will Brexit actually look like? And there's no shortage of Tory MPs and ministers bothering her with their versions. Liam Fox again hinted he wanted 'hard Brexit' yesterday with talk of WTO and post-geography trade. The Sun reports that May has told civil servants to give her a 'mountain' of paperwork so she can swot up on the issue.
Cameron used to ask for crisp 'three page' notes on topics, but May has stunned Whitehall by demanding details on everything from agriculture to trade. Her Home Office reputation as a micro-manager seems to have transferred to No.10. But can she really appoint herself as her own Brexit Secretary as well as running the country? Some would argue that perhaps that's exactly what she needs to do.
Quote of the day goes to Hannah White of the Institute for Government. "Silence is not a strategy. The current situation - where we are left to interpret personal musings of individual ministers - is frustrating those looking for an early exit, perplexing those with whom we have to negotiate and unsettling those looking to do business in the U.K."
And business is getting increasingly agitated about flying blind with only the utterly vacuous slogan BrexitMeansBrexit to guide them. Nissan's chief declared he won't be investing in his Sunderland plant until he gets real detail: "Important investment decisions will not be made in the dark".
The Remainers, who should really be called the Soft Brexiteers these days, are mobilising too. Nicky Morgan sounded like the paramilitary wing of the Osbornites yesterday as she said May had no plan. Nicholas Soames joined the Clarkeite fightback by tweeting that he had told his local constituency that he had decided to reverse his decision to stand down in 2020. His hashtag was #fighton.
And with decisions on Heathrow (and a likely by-election in Richmond as a result) and the FT reporting firms kicking up rough over workers on boards, the PM is finding out that her job involves spinning lots of plates at once.
There are two Theresa Mays, as we know. But both have downsides. The cautious version risks turning her into an indecisive 'Theresa Maybe'. The bolder one risks rushed, ill-thought out reforms like new grammars. The coming Tory conference may need the unveiling of a third May.
2) JACKIE ARE YOU WALKIN?
Will Momentum's first major deselection be not of an MP, but of its own vice chair? Jackie Walker is facing calls to quit after that video HuffPost published this week of her her remarks about anti-semitism and Holocaust Memorial Day.
Cortes is close to the Corbyn leadership (he fought a rearguard action this week on the conference floor to fight the NEC 'anointment' of Scots and Welsh places) so his words matter. But Walker has been close for years to Corbyn too, (Guido has a pic of her partner with JC in Liverpool only this week).
Cortes has a trump card, however: he threatened his union may pull its support for Momentum if Walker stays. Will she take the hint? Or will Corbyn say her case must now be put to a disciplinary panel with a view to her expulsion?
The Indy has a long read on life at Momentum's World Transformed event and has a quote from Jon Lansman. Asked if she would remain in her position, he said: "I don't know the answer to that." Remember it was Lansman calling out Livingstone this summer that led to his suspension.
The Indy piece also underlines the huge gap between MPs and Momentum. One MP describes the World Transformed as "cloud cuckoo land with the rainbows and unicorns". While one activist says of Jess Philips: "Don't worry, we'll get her out".
The key issue for Jeremy Corbyn over the next few months is how serious both he and the PLP are about ending that 'trench warfare'. The leadership are wary of the past week's loss of control of the NEC, while the MPs are suspicious that some around Corbyn are playing hardball on shadow cabinet elections.
The Times reports that there is movement on the elections idea, with some kind of compromise being hammered out to give MPs a say but not a majority say on Jezza's top team (JC ruled out one plan to have the Shad Cab 70% elected).
It says that Seumas Milne is actually in favour of some kind of MPs' elected element, but Sam Tarry - the young former TSSA staffer who ran the re-election campaingn and increasingly an important figure in the leadership team - is far less willing to compromise.
Meanwhile, with all this talk of snap elections (Lord Lawson urges May to hold one if her party blocks new grammars), maybe it's worth looking at one measure JC himself says gets ignored: local by-elections. After last night, the total since May stands like this: LibDems up 18, Tories down 11, Labour down 3 (and others down too). And in one Hertfordshire Tory marginal last night, there was yet another huge Lib Dem swing (24%) to take the seat.
The Libs also report that they put on 10,000 members since Brexit, and they claim 400 Labour supporters have joined since Corbyn's re-election on Saturday.
BECAUSE YOU'VE READ THIS FAR…
Jeremy Hunt is declaring war on puddings, telling a meeting of food businesses yesterday that they had to contribute to the effort to tackle obesity, either by reducing sugar content or cutting portion sizes.
The Times splashes the story, complete with the Health Sec's quote: "we expect the whole of the out-of-home sector – coffee shops, pubs and family restaurants, quick service restaurants, takeaways, cafés, contract caterers and mass catering suppliers – to step up and deliver on sugar reduction."
Hunt says "going out to eat is no longer a treat…It's a regular habit for many families and is contributing significantly to the extra calories and sugar that we all consume on a daily basis…"
The paper adds that one option being considered by ministers is a website measuring firms' progress against a voluntary target to cut sugar by 20% within five years. With Jamie Oliver's constant pressure on Theresa May (she's yet to meet him) to take action on child obesity, it looks like DoH is giving her a prod.
Our BMG/HuffPost poll this week found that more than two-thirds of Brits want the Government to force manufacturers - not ask them - to cut sugar in children's food. Some 71% of voters believe the law should be changed to reduce the amount of sugar in products such as cereal and yogurts.
Tory backbencher Philip Davies has put the Tyke into tycoon with his declaration that he would vote for Donald Trump "in a heartbeat" if he was an American. Davis said he was turned off by the fact Hilary Clinton kept "going on about the fact that she is a woman".
"People are fed up of being told what they can and cannot think and what they can and cannot say," he wrote in an article for the Heat Street website, which is run ex-MP (and Trump loather) Louise Mensch.
It wasn't a great day for Davies yesterday however as the BBC Trust rejected his complaints about a Russell Howard comedy show in which he was described as an "arsehole", "wanker", "toad-faced hypocrite", "windbag" and a "shit for brains". Howard had accused Davies of filibustering bills on scrapping hospital carpark charges for carers and teaching pupils first aid.
The Trust concluded that "those in the public eye, such as politicians" should "expect robust criticism".
If you're reading this on the web, sign-up HERE to get the WaughZone delivered to your inbox.
Got something you want to share? Please send any stories/tips/quotes/pix/plugs/gossip to Paul Waugh (paul.waugh@huffingtonpost.com), Ned Simons (ned.simons@huffingtonpost.com), Martha Gill (martha.gill@huffingtonpost.com) and Owen Bennett (owen.bennett@huffingtonpost.com)