The five things you need to know on Tuesday, March 21…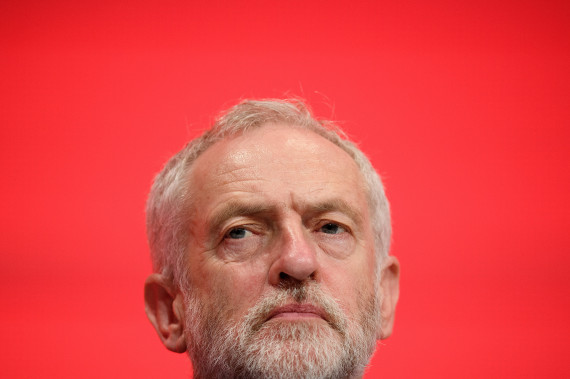 1) LABOUR PAIN. AGAIN
Many Labour MPs critical of Jeremy Corbyn have for months shown an iron discipline in refraining from attacking him in public. Keen to avoid any blame for the continuing (and worsening) Tory poll lead, the 'enforced silence' policy successfully exposed the policy and political vacuum at the heart of Corbyn's leadership, backbenchers claim. Then came yesterday.
You can read my full report of last night's Parliamentary Labour Party (PLP) meeting HERE. The source of the anger was an anonymous briefing against Tom Watson by allies of the leadership, a briefing which had claimed the Shadow Cabinet had almost all backed Corbyn for 'slapping down' his deputy's remarks about Momentum. MPs felt that the briefing had ruined a carefully-worked joint statement seeking unity.
Most significantly, PLP chair John Cryer said last night that he was now convinced Momentum was 'a party within a party'. And tempers were running high because Watson's allies could see a clear attempt to blame him for Labour doing badly in the coming West Midlands Mayoral race. But what most focused minds seemed to be yesterday's ICM/Guardian poll giving the Tories a 19-point lead, despite the chaotic Budget.
Afterwards, Corbyn released his own video to members, saying "spirits can run high..today was one of those days..that's because we're a passionate party". Loyalist Emily Thornberry told Newsnight "I don't think it's getting worse" (even though the polls say otherwise). But she did say as a member of Unite, she would vote for Len McCluskey. And Len himself is coming out fighting today to deny any Momentum plot. Challenger Gerard Coyne writes in the Sun that he wants to appeal to Unite members who read the paper "not just those from a narrow band of the political spectrum".
Ken Livingstone was on the Today programme saying members didn't want 'a dictatorship' (he revealed Tom Watson rang him after he lost the Mayoralty in 2008 to offer to parachute him into a by-election). Yet I detect the mood among Corbynsceptics is to once again to not overreact. In fact, no MP (apart from Iain Austin) actually directly criticised Corbyn himself at the PLP last night. They expressed concerns about the Watson briefing, the polls and lack of strategy. The discipline is still holding. I suspect similar discipline will now be restored to pro-Corbyn ranks too before things get worse.
2) MCGUINNESS PASSES
Tributes are being paid to Sinn Féin's Martin McGuinness, Northern Ireland's former deputy first minister, after his death at the age of 66, from a rare heart condition. There will naturally be those who point to his past as former leader of the IRA - both the families of victims of bombings he organised, but also those who were 'disappeared' by the IRA (listen to this heartbreaking testimony of the son of Jean McConville). But the immediate reaction of many is to praise his work as a peacemaker and his key role in securing the 1998 Good Friday Agreement.
As deputy first minister from 2007, he worked with Democratic Unionist Party leaders Ian Paisley, Peter Robinson and Arlene Foster to bridge the divide and normalise politics in the province. McGuinness was just 22 when he and Gerry Adams were flown to London for secret talks with the British government, because MI5 considered him serious officer material with strategic vision. That was a verdict underlined years later when he sealed his role in history with that handshake with the Queen in 2012.
There will be plenty of comment today, but one of those who worked closest with him on the peace process, former diplomat Tom Fletcher, said that he ought to be remembered as someone who broke the cycle of violence. Fletcher recalled that McGuinness was once in difficult peace talks with the DUP at No 10, when he heard his mother had died. The Government offered to postpone but he replied: 'My place is here'.
Jeremy Corybn and John McDonnell have long argued they helped the peace process by backing Sinn Fein even during the violent years. But it has also been claimed that McGuinness once complained to Tony Blair that McDonnell was making it hard to keep the IRA onside. Less than an hour after Livingstone attacked 'the Blair legacy', the man himself was on Today discussing peace in Northern Ireland. "Just occasionally, politics can work," the ex-PM said.
3) DATE MIGHT
So Wednesday March 29 is the date Theresa May will trigger Article 50 and the two-year Brexit process. Which means that March 29, 2019 is when we wave goodbye. But it looks like the EU27 are in no great hurry to get talks started and Brussels sources say the PM's decision not to trigger it last week means she's missed the boat for early negotiations and June could be when formal talks begin.
EU lead Brexit chief Michel Barnier hinted on Twitter that the EU27 were preparing to impose customs controls, despite May's determination to secure "frictionless trade". The Federation of Small Business say its firms would suffer most if tariffs were slapped on imports and exports. Jean-Claude Juncker said "Britain's example will make everyone else realise that it's not worth leaving". The Times reports Brexiteer ministers are urging Philip Hammond to cap our 'divorce bill', the first Brexit hurdle, at £3bn.
The Telegraph, Times and Sun all report on 70 MPs writing to BBC boss Tony Hall to complain about 'Brexit bias' with 'diehard Remainers' given too much airtime. Apparently even Countryfile is under attack. But what caught my eye this morning was Bank of England chief Andy Haldane pointing out that much of the UK productivity problem was down to a "lack of management quality" in "the UK's long tail of [unproductive] companies". Very Liam Fox.
BECAUSE YOU'VE READ THIS FAR…
It's a dirty word to some this side of the channel. But watch Emmanuel Macron tell last night's TV debate: "I'm proud to have been a banker".
4) THE (OS)BORNE IDENTITY
George Osborne didn't shy away from the Urgent Commons Question into his Evening Standard editor job, even daring to joke that it was a shame the session had missed the paper's deadline. But who'll have the last laugh? The Guardian reports that the Advisory Committee on Business Appointments (Acoba) is actively considering asking him to delay or decline the role.
The ethics watchdog is irritated that the ex-Chancellor announced his appointment without giving them time to review possible conflicts with his role as an MP or ex-minister. You can tell that Osborne clearly thought there'd be no case to answer, but some are annoyed he gave just an hour's notice of his news. Acoba has no legal power to stop him taking the post.
Yesterday in the chamber it was notable how many Tory MPs got up to defend Osborne. "I will listen to what my colleagues have to say," he said. But the Sun suggests behind the scenes all is not well, revealing the 1922 Committee plans to haul him before it tomorrow. "Colleagues are absolutely furious and it is only right that he comes and hears that fury for himself," one MP says.
5) GOOGLEWHACKED
The only language that some web giants understand is not Java or Python, but hard cash. Google and YouTube are finding that money talks and walks when you don't do enough to crack down on extremism. The Times and FT both splash their front pages on the firms' public apology about their failure to curb hate speech videos.
Global brands including Volkswagen, Toyota and Tesco, as well as M&S, Heinz and Aviva, have joined more than 250 companies who have suspended advertising deals with Google after seeing their ads posted alongside videos of hate preachers, anti-semites and rape apologists. The Times has led the way on this with its investigation, and points out Google's review still has no concrete plan of action.
Meanwhile, the Government suffered another Lords defeat last night (by 203-176) on a Labour amendment to the DigitalEconomyBill demanding a Code of Practice for social media companies to tackle online abuse. The Lords Communication Committee has a report today demanding default web filters on devices to protect children, a call welcomed by the NSPCC.
If you're reading this on the web, sign-up HERE to get the WaughZone delivered to your inbox.
Got something you want to share? Please send any stories/tips/quotes/pix/plugs/gossip to Paul Waugh (paul.waugh@huffingtonpost.com), Ned Simons (ned.simons@huffingtonpost.com), and Owen Bennett (owen.bennett@huffingtonpost.com)