GCSE results will be released on Thursday 24th August 2017 and it probably feels like you've been living and breathing these exams since May.
Your child may be depending on certain grades to get them into college, but poor exam results are not disastrous and they may need some reassurance from you.
Catherine Sezen, senior policy manager for 14 to 19 at the Association of Colleges told HuffPost UK: "Don't let your son or daughter get disheartened: whether they have received the grades they wanted or not, there is something out there that is right for them.
"Try not to let your vision for their success cloud your judgement.
"Make sure they look at all their options, do their research and get as much advice as they can before making a decision."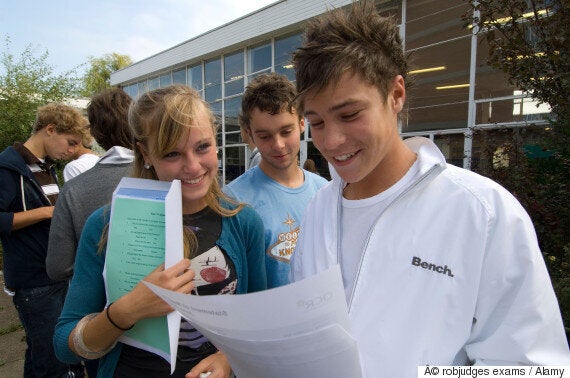 The Association of Colleges said every year, 834,000 16 to 18-year-olds choose to study in a colleges, a further 438,000 go on to maintained schools and academy sixth forms and an additional 70,000 16 to 18-year-olds take an apprenticeship through their local college.
Here is some advice on how to handle GCSE results day from Sezen and psychotherapist Robert Stewart who collaborated with career specialists How2Become.com.
Sezen said regardless of the results your child receives, they need to put careful thought into what it is they want to do next as there are many other routes beside A Levels.
Make sure you know the options available in your local area by contacting your local college or visiting the National Careers website.
Sezen added: "You may have a fixed idea of what you want your son or daughter to do after GCSEs.
"A Levels are one option, but at college they could take a technical or professional qualification which may lead directly to the career they are interested in. Colleges offer BTECs, NVQs, City and Guilds and also A Levels."
2. Decide whether you should be with them on the day.
Stewart said if a child is old enough to take an exam, they are old enough to decide whether they would like their parents there or not when they receive their results.
He added: "Be available for your child, offer to join them or to be there for when they return.
"But allow the child a choice, exams are an extension of their ever increasing responsibility as a young adult, so their actions and choices can illustrate this."
3. Be honest but encouraging.
"Don't panic," said Sezen. "If your son or daughter hasn't quite got the grades they wanted, encourage them to talk to their school or local college and ask for advice about all of the education and training options."
Stewart added parents shouldn't put a positive spin on their child's results if they're bad. He said: "Parents need to be honest with their children, their children know them better than they realise and will pick up on phoney reactions.
"But disappointment should be expressed towards the result not the individual. It is ok for both parties to be disappointed in an outcome, but not in each other."
You may be filled with the urge to make it all better for your child, but Stewart said you should allow your child to be disappointed.
He added: "As humans our strength and resilience does not come from our successes but rather from our failures and our ability to cope with this.
"Allowing your child to be disappointed for a short time will allow them to see they can cope with disappointment and come out the other side.
"Once they have gotten through this, work with them to understand what could have been done differently for an alternative outcome."
4. Research apprenticeships.
Apprenticeships are a great way to earn and learn particularly if your son or daughter knows what job they want to go into, Sezen explained.
5. Know where you stand with retakes.
The rules have changed now and if your child doesn't achieve at least a grade C or above in GCSE English and maths they will need to re-take them alongside any other qualifications they plan to do.
However, colleges will support them through this.
6. Understand the qualification levels terminology.
Sezen added: "After GCSEs it seems as if there is a whole new language to learn about qualifications.
"If you know what they all mean then you'll be able to better understand what your son or daughter might want to do next."
Entry level – suitable for students who have gained no GCSEs.
Level 1 – equivalent to at least four GCSEs below grade C.
Level 2 – equivalent to at least four GCSEs at grade C or above.
Level 3 – equivalent to two to three A Levels.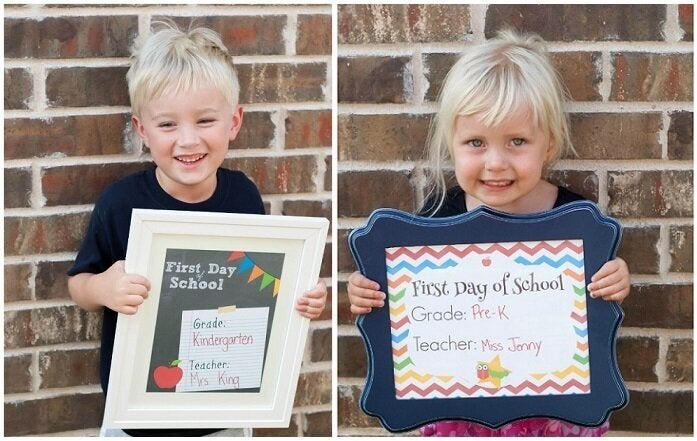 Cute First Day Of School Photo Ideas