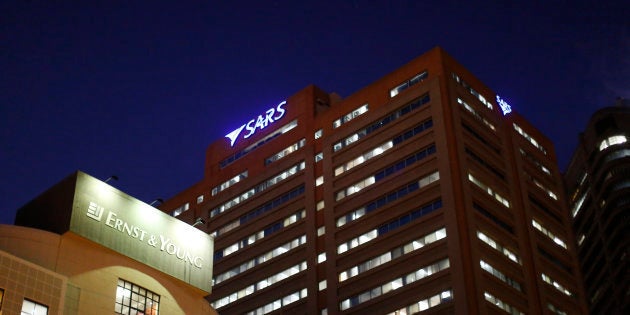 The State Security Agency has demanded that investigative journalist Jacques Pauw's book detailing President Jacob Zuma's alleged tax evasion be taken off the shelves.
In a statement by NB Publishers, who published Pauw's book, "The President's Keepers", the company said it had received a cease-and-desist letter from the SSA demanding that they withdraw the book from stores and retract parts of the book.
The publishers said the SSA is further threatening to go to court to get an "interdict preventing [NB Publishers] from further distribution, further printing, publishing or promotion of the book", should they not withdraw it from bookshops.
The SAA is also threatening criminal charges.
Earlier, it was reported that the South African Revenue Service (SARS) was gunning for Pauw and the Sunday Times, after Zuma's confidential tax information was published in the book.
In a statement on Friday, SARS said it views the publication of confidential taxpayer information –– in Pauw's book "The President's Keepers" and the Sunday Times –– as "unlawful and a criminal offence" in terms of the Tax Administration Act (TAA).
"Thus, SARS is seeking legal advice on what steps to take, including but not limited to criminal and civil investigation against [Pauw] and the Sunday Times into the circumstances pertaining to the unlawful disclosure of confidential taxpayer information," the statement said.
"As a result, SARS is duty-bound to address the violation of the TAA by [Pauw], and the unsubstantiated allegation that [SARS commissioner] Tom Moyane is aiding President Zuma to avoid his tax obligations."
In his book, Pauw details how Zuma has allegedly evaded his tax responsibilities, for fear of his status as a "kept president" being found out.
He reveals how Zuma seemingly refused to get his tax affairs in order, how he was on the payroll of benefactor Roy Moodley's security company for four months after he was elected president (earning R1-million per month), how he has manipulated the intelligence services, the Hawks and the National Prosecuting Authority, and how he neutered SARS, his biggest threat.
The Sunday Times published an article detailing the allegations.
"The report perpetuates the unfounded narrative that [Moyane] is involved in efforts to quash President Zuma's tax liability. This narrative is untruthful, disingenuous and outrightly irresponsible," the SARS statement said.
"In addition, SARS dismisses with contempt the allegation that officials who were allegedly administering [Zuma's] tax affairs were purged from the organisation."