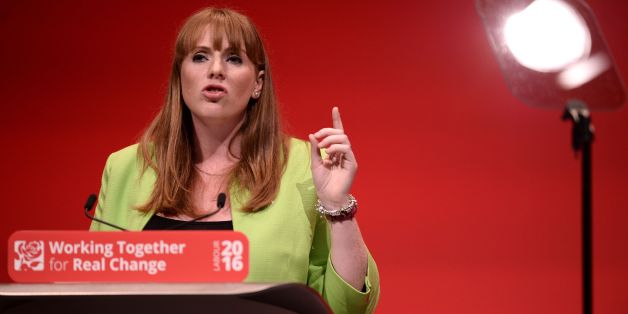 OLI SCARFF via Getty Images
When I left school at 16 I know there will have been people who will have thought that was the end of my education. I thought it myself, to be honest.
But I was lucky, there was financial support available and I wasn't held back like too many of our young people are today. Without that, I wouldn't have been able to go to college and I almost certainly wouldn't be doing this job.
That's why I am so proud to launch Labour's plan for a new National Education Service, boosting schools funding and introducing free, lifelong learning as part of our commitment to create a society for the many not the few. I want it to be as ambitious and transformative as our NHS was all those years ago, when a Labour government refused to accept that good health was just the preserve of those who could afford it.
Speak to any teacher, as I do, and you will know our schools are facing a funding crisis. When in 2017 headteachers are sending letters to parents begging for cash, you know that something is wrong. The fact is schools are being subjected to the first reduction in spending since the mid 1990s.
Teachers are leaving, or being laid off, in droves and over half a million primary schoolchildren are being taught in super-size classes. The Conservatives' proposed funding formula would mean around half of all schools losing additional funding, while at the same time they plough on with their grammar schools vanity project.
Labour will do things differently. We had already announced that we will extend free schools meals to all primary kids, a hugely popular policy that will mean we do everything we can to stop children going hungry in the day. Now as well as committing to billions of pounds more for schools, we will scrap fees for adult learners and invest properly in further education and apprenticeships, to ensure no one is held back and to create a more skilled workforce and productive economy.
Obviously people want to know where the money is coming from and the answer to that shows the clear choice on offer at this election. The Conservatives have spent seven years starving our education system of funds while at the same time cutting taxes for the rich and big businesses.
Labour is saying it is time we took some of this money back. Education is a public good and when we invest in it, we all benefit. Everyone has potential, but not everyone is able to realise it and reach it.
So there is a choice. You can either choose the Conservative party that has broken promise after promise to parents and children, or a Labour party that will transform education and our society for the many not the few.
Angela Rayner is Labour's shadow education secretary and candidate for Ashton-under-Lyne