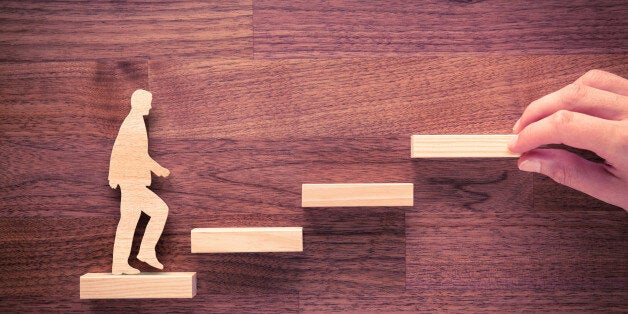 Amidst the political drama of the last few weeks, you may have missed the publication of three thought-provoking reports on social mobility. But anyone interested in the state of social affairs in Britain today should take a look because they are incredibly revealing.
Worryingly, the Social Mobility Commission found that only 30 per cent of 18-24 year olds believe it is becoming easier to move up in British society; whilst more than half think where you end up in society is largely determined by who your parents are. A second report found that two decades of Government efforts on social mobility have failed to close the gap between Britain's 'haves and have nots.' It also highlighted concerns that, despite improving access to education and increasing employment, far too many policies take a short-term approach, and are not aligned to longer-term economic goals.
Of course, it isn't all doom and gloom. For example, the Social Mobility Employer Index celebrated employers who are improving social mobility within the workplace. Of the 100 employers surveyed from 17 sectors - most of them household names, including Grant Thornton and KPMG - nearly three-quarters offer apprenticeships. And across the board, there are a number of initiatives underway to help get people from diverse backgrounds into different careers, from CV-blind application policies to employer engagement programmes in schools and colleges.
But while it's good to see such progress, as the other two reports show there are clearly still some issues to resolve.
1. Broadening access: Firstly, businesses need to open up more opportunities for young people to get their foot on the career ladder. Many already offer work experience placements to students but too often, it's still a case of 'who you know' to secure that opportunity in the first place. And according to the Sutton Trust, unpaid internships could cost someone who doesn't live in London up to £1000 per month. It's no surprise they - along with the All-Party Parliamentary Group (APPG) on social mobility - are calling for a ban on unpaid internships.
All young people deserve the opportunity to gain an understanding of an industry, regardless of their background. Employers should proactively engage with schools and colleges to connect with students and provide both work experience opportunities, as well as informative, impartial careers advice to help direct people into the right routes.
2. Look at the whole journey: Often when people talk about social mobility, they talk about getting people into a good school, onto an apprenticeship, or into a good university. But that's only part of the journey. Instead, social mobility should be about helping people progress and develop continuously throughout their careers.
That means giving more consideration to the different points of impact along an individual's personal journey, and supporting their progression after they have a foot in the door. Businesses need to look at their people's career progression and training needs to ensure that social mobility is driven throughout the workplace and into ongoing development programmes, such as management development, or even management apprenticeships.
3. Aligning to long-term goals: It's time for social mobility policies to be aligned to longer-term goals. As the recent report from the Social Mobility Commission showed, there have been a significant number of policies in the past 20 years - all with the goal of boosting social mobility. Some have been successful, but too many have been dropped, or not given enough time to embed - exactly what we found in our recent Sense & Instability report into skills policy too. What we need to see are policies aligned to longer-term economic goals. It's encouraging that the Social Mobility Commission has called for future governments to develop a cross-departmental social mobility plan, aimed at hitting 10-year targets. I hope the Government takes this recommendation forward.
According to the APPG on Social Mobility, reaching international benchmarks could increase GDP by four percentage points. Clearly this is a challenge we cannot ignore. No one should feel limited by their circumstances. Instead they should be empowered to develop the skills they need to get on the career ladder and to get on in life.