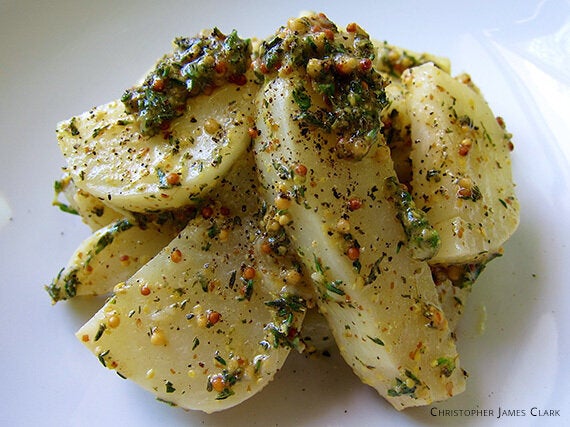 You know the feeling. You're at home and you have to eat. The menu must be simple, quick, and healthy. As a chef and nutrition expert, people frequently ask me what I prepare for myself when I'm pinched for time. I'm inherently lazy when it comes to preparing my own meals, but I never sacrifice quality. Every meal must contain vegetables, some source of protein, and some source of healthy fat. Here are my top 6 tips.
1. Have a Steamer and Use It
Compared to other cooking methods, steaming allows for maximum nutrient retention and is completely foolproof. I use a steamer for all varieties of vegetables, but especially root vegetables (carrots, turnips, parsnips), cauliflower, cabbage, broccoli, and even for fish (see below). After steaming, I always toss my vegetables with healthy fat, particularly butter, coconut oil, or olive oil. It's also great to add a squeeze of lemon or to prepare the following Herb Mustard Sauce recipe:
1 tablespoon mustard
1 tablespoon lemon juice
2 tablespoons olive oil
1 tablespoon fresh herbs (parsley, coriander, basil, thyme, tarragon), finely chopped
Freshly milled black pepper
Mix all the above ingredients and toss with steamed vegetables.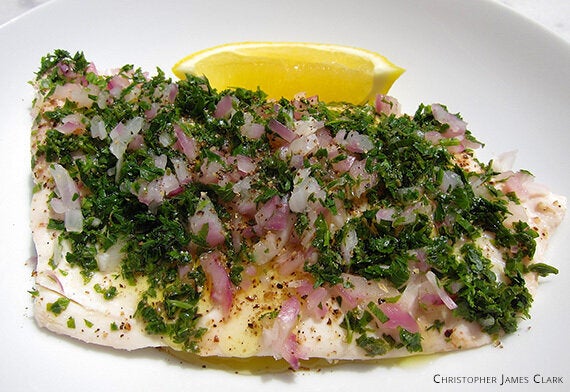 2. Keep Frozen Fish Fillets on Hand
Stocking up on frozen fish makes quick, healthy meals always doable. Look for frozen halibut, cod, or any other wild-caught fish fillets. To quickly defrost them, put each fillet in a sandwich-size, zip-tight plastic bag. Squeeze out all the air, sealing each bag. Fill a shallow baking dish with lukewarm water and put the sealed bags inside. After about 15 minutes, they should be ready to cook. Try the following Steamed Parsley Fish recipe:
2 thawed fish fillets
½ lemon, juiced
½ onion, chopped
2 tablespoons fresh parsley, finely chopped
Freshly milled black pepper
Olive oil
Toss the fish fillets with the lemon juice. Top with the chopped onion, parsley, and black pepper. Steam for about 10 to 15 minutes. Drizzle with olive oil and enjoy.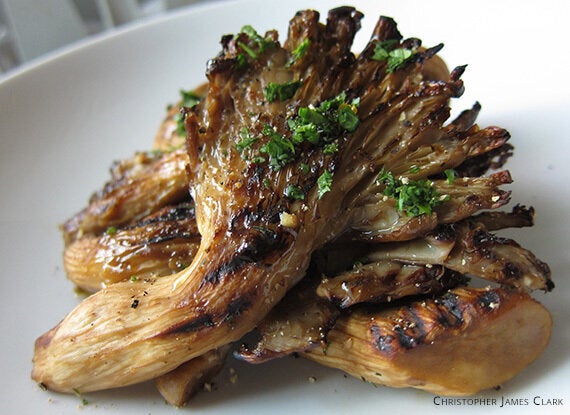 3. Have a Stovetop Grill Plate and Use It
Besides making meat and veggies taste sublime, stovetop grill plates are convenient and easy to clean. I recommend you avoid using oil marinades for anything destined for the grill because high temperatures denature fat. Furthermore, splattering oil really makes a mess of your kitchen. Veggies particularly good for grilling include courgette (zucchini), aubergine (eggplant), and mushrooms. You can quickly thaw frozen steaks, burgers, and chicken breasts as per the frozen fish method described above. Try this simple marinade for steaks (lamb or beef) or chicken breasts:
2 tablespoons tamari (natural soy sauce)
2 cloves garlic
1-inch piece of ginger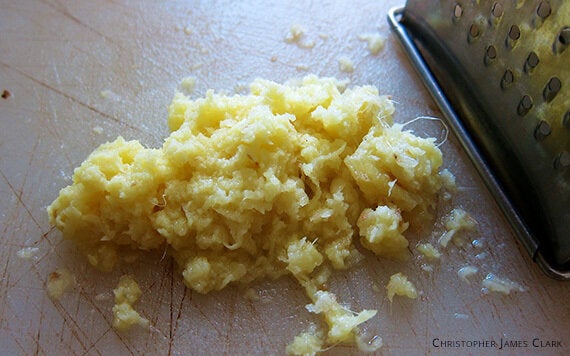 Grate the ginger on the small holes of a box grater. Gather the pulp and squeeze the juice into a bowl. Crush the garlic using a garlic press. Stir the ginger juice, crushed garlic, and tamari. Marinate the meat at least 10 minutes. Bring the grill plate to high heat before cooking the meat 4 to 6 minutes per side.
4. Always Have Eggs on Hand
Eggs, quite simple, are among the healthiest foods on the planet. As bonuses for lazy and time-deprived chefs, they also store well and can be prepared in minutes. Add a salad and/or some steamed vegetables to some simple scrambled eggs and you'll have yourself a complete meal.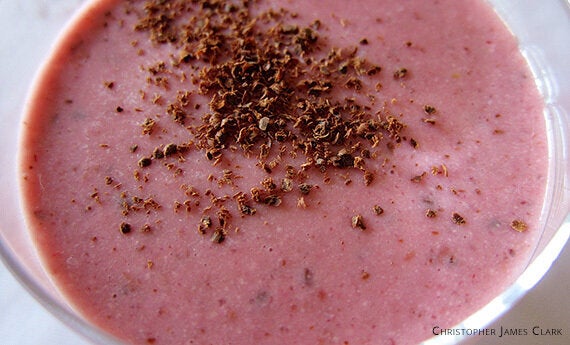 5. Replace a Meal With a Smoothie
The key to making meal-caliber smoothies is adding sufficient protein and fat while minimizing carbohydrate content. Regarding carbs, choose fruits lower in sugar like raspberries, blackberries, strawberries, and blueberries. For healthy fat, add virgin coconut oil, which also improves a smoothie's texture. For protein, add a scoop or 2 of whey protein powder. I use almonds as my standby smoothie base. Almonds should be soaked beforehand at least 8 hours. Strain off the soaking water, then store soaked almonds in your refrigerator up to 5 days. Greek yogurt and kefir also make great smoothie bases. Try the following Raspberry Cacao Smoothie recipe:
1 handful frozen raspberries
½ banana
1 handful soaked almonds or ½ cup Greek yogurt or 1 cup kefir
2 scoops whey protein
2 tablespoons virgin coconut oil
1 pinch vanilla powder (optional)
1 tablespoon raw cacao, grated or finely chopped
Blend all ingredients, adding just enough water to achieve your desired consistency.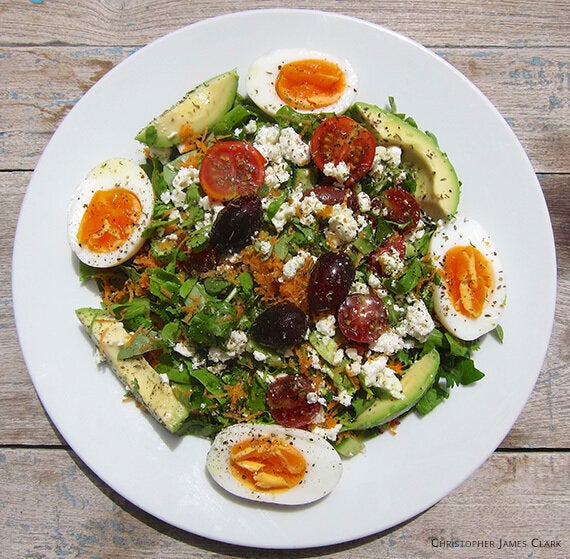 6. Make a Power Salad
Power salads consist of vegetables plus nutrient-dense foods, including avocados, eggs, feta cheese, olives, leftover chicken or beef from a previous meal, bacon, sardines, anchovies, etc. I like to liven up my salad with carrots, finely grated on the small holes of a box grater. Fennel and cabbage are also excellent grated (use the large holes). Add greens like arugula or mixed baby field greens. Add herbs like parsley, coriander or mint. Add power with any of the aforementioned nutrient-dense foods. Toss with lemon juice and olive oil.