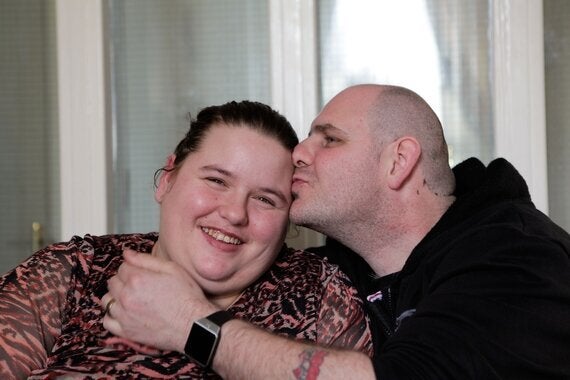 As soon as I set eyes on Helen, I knew she was the one for me. I have a learning disability and never thought I could have a relationship with someone even though this was something I had always dreamed about. I was determined to make this happen.
We met at a Mencap party, and I'll be honest - I had to have a few drinks to build up the courage to ask her out! According to Helen, I dragged her away from friends, but she seemed to enjoy dancing with me. We swapped numbers that night, but Helen made me work hard to win her over!
Before I met Helen, I lived in a residential home. I stayed in my bedroom a lot watching telly, I didn't really have much of a life outside of the house. I'd come home from my voluntary job and just go straight to bed. My life has changed completely since we met. I feel very lucky to have met Helen.
Valentine's Day is a chance for us to celebrate our relationship. Last Valentine's Day our oven broke down so we had to order an emergency takeaway. I definitely made up for that this year!
Now we have our own place together, which we found with the help of Mencap. We both have a learning disability, so we have staff come in to support us during the day, but at night it's just us. I love that, it's just time for me to enjoy being with Helen.
I proposed to Helen after two and a half years, and we got married in 2014. I always dreamt about getting married, so my wish came true in the end. It hasn't always been easy - some people didn't want us to get married at first - they were worried we wouldn't cope. However, with the right support I knew I could make a success of our marriage and we've been married for two years now, so I think we've definitely proved those people wrong!
Helen comes from a traveller background, so we kept with tradition and invited about 250 people to our special day - Helen had 14 bridesmaids! By the time our wedding came round, all of our friends and family were on our side and fully supported our marriage. The best thing about our big day was saying our vows - Helen looked so beautiful.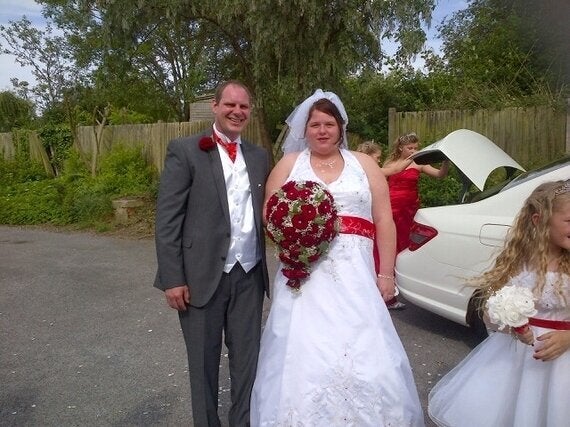 We have been very lucky throughout our relationship, everybody has always been very positive about us as a couple. I know that not everybody has as good an experience as us. A lot of people say people with a learning disability shouldn't be allowed to be together, which isn't fair. There are 1.4million people in the UK with a learning disability. With the right support, people with a learning disability can be in a loving relationship just like we are.
I was a lonely man before, but I love my life now - I love living here, I love looking after my wife and helping her out. We spent this Valentine's at home and I spoiled her rotten.
I tell this story as I want other people with a learning disability to realise they can have relationships as well. There are not enough role models out there, and I want to show that my disability doesn't stop me from living the life I choose.