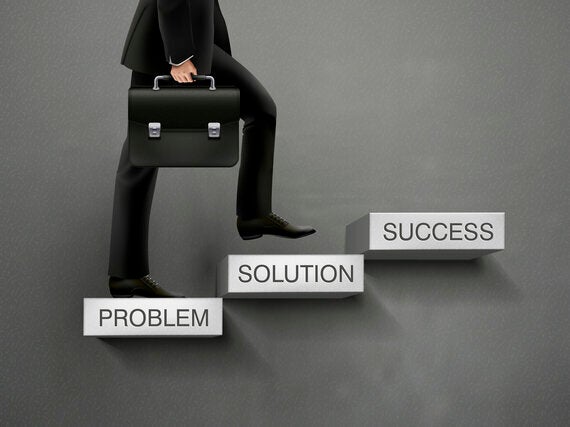 The dust has barely settled following the general election and the axe is hanging over higher education funding, with cuts of £450million from Department for Business, Innovation and Skills announced by the Chancellor.
As universities brace themselves for the implications of the latest announcements, it's important to reflect on what the new Government expects of a higher education sector which is acknowledged as a key driver of economic growth.
A sector that drives growth by supporting businesses and communities through research and enterprise
UK universities are home to superb, world leading research and we continue to excel compared to international benchmarks. There is though more that can be done to support the translation of this research into businesses, and it is important that this recognises excellence and also supports geographical as well as discipline based distributions to ensure all businesses have easy access to research and innovation.
For example, 99% of UK companies are SMEs with significant growth in areas such as creative industries which official estimates show are worth £76.9 billion to the economy - but how many of them benefit from research and university expertise? Of course research funding must be concentrated to a point, but the Government must also recognise the broader economic and societal benefit of a more evenly spread funding given the potential to drive innovation in their localities and regions.
In 2012-13, 25% of the UK's total recurrent research funding was allocated to five universities, 50% to twelve universities, and 75% to 31 universities. The remaining 130 universities shared just 25% of recurrent research funding.
As the Confederation of British Industry (CBI) has said: "Universities play a critical role in the innovation ecosystem, and can help to de-risk early-stage research and development, share the cost burden, and mobilise valuable knowledge and skills." In short, we need to ensure support for research across the spectrum of universities - research capability on your doorstep is good for business and good for communities. Increasing spend on research should be seen as an investment.
• Solution: See funding for research as an investment and seek a better, more equitable system that supports local businesses and drives local economies.
A sector that provides the skills our economy needs to drive productivity
Education and training developed in collaboration with industry is key to helping firms win the war for talent. Employers find the raw talent then work with higher education institutions to develop both the skills and critical awareness that higher education can bring.
'Learn-while-you-earn' courses at undergraduate and postgraduate level reduce the financial burden on the taxpayer, and produce employees with the sort of bespoke knowledge that businesses are crying out for. There is no downside but currently the system is complex and difficult for universities, never mind companies, to navigate. In addition, many people who wish to engage in skill development while in work would be looking at part time study - possibly at a level equivalent to their current qualifications. Indeed with current young people expected to have an average of nine jobs during their career the importance of horizontal qualification frameworks rather than just vertical (e.g. degree to masters) will be of increasing importance.
Part-time HE is under threat though - especially at levels 4 and 5 - and it is often more cost intensive for universities to provide true dedicated part time opportunities through, for example, evening and weekend work. Most crucially, it usually needs to be available locally. The gradual removal of support in the form of the part time premium can only reduce the part time offer without which employers cannot access the local high quality training they need.
• Solution: Study tailored to the needs of employers and an environment that encourages postgraduate and part time enrolment.
A sector that delivers social mobility and drives a knowledge based economy
Universities have made progress on providing access to university education for people from a range of backgrounds at undergraduate level. There remains though significant differentiation in outcomes and employment based on background. It does cost more to support students who perhaps lack the social capital and confidence that others have already achieved through their home environment and it remains important that funding continues to be provided to support social mobility. It may well be the case though that universities, working with schools, need to be more accountable for progress made on reducing the impact of background on the outcomes achieved by students.
It also has to be remembered that teaching extends beyond undergraduates, and we need to address inequalities in access to postgraduate study. Such inequalities are not age restricted and if we are to succeed in leading a knowledge economy we need a system that encourages people to obtain higher level awards though either part time of full time study.
• Solution: Maintain funding to recognise the increased cost of supporting social mobility with universities signing up to recruitment and attainment measures.
A sector that remains internationally relevant
International students make a net contribution of £2.3bn a year to the UK economy in London alone according to a new study by PwC released against the backdrop of ambitions to cut migration by restricting student visas.
It was a Conservative manifesto commitment to reform the student visa system and it has to be recognised that there have been cases where the system has been abused. Most universities can clearly evidence the care and support they provide during recruitment and it is simply short-sighted to ignore this fact and sacrifice a pillar of university income and UK economic strength by seeking to micro-manage institutions that already show strong visa acceptance levels and compliance. When travelling oversees it is clear that the UK is seen as less and less welcoming compared to many other nations yet overseas students and study tours greatly add to the culture and environment of our institutions. These highly able and skilled students often wish to seek a limited number of years post study work in areas where we know they can help contribute to the UK economy. Why therefore discourage students that have studied here and are able to impact positively on our society? For example, despite increased visa restrictions after the September 11 attacks, the USA has introduced measures that allow STEM students to stay for an additional 17 months of work experience following graduation.
• Solution: Reclassify migration targets and allow overseas students to contribute to UK economy by obtaining post study work visas.
If strategy is about applying resources to stated goals, then once government strategy is set we should reasonably expect that the allocation of resources be aligned with it. Whilst we all accept that compromises of coalition might occasionally lead to some confused thinking, the new Government can expect no such understanding if it fails to match policies and resource with its ambitions.
Popular in the Community