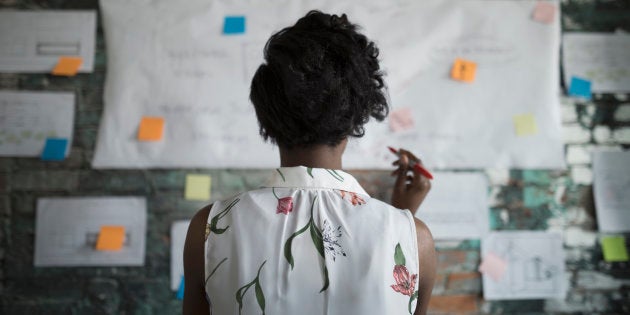 In the past, a number of businesses ignored strategy and assumed a position of operating purely on a demand and supply structure. As times changed and competition got tough, they would close down because of their ineffectiveness or a lack of relevance in the market.
In today's world, being relevant requires strategic thinking. The use of strategy is everywhere, and everything around us consists of a strategy.
A business depending solely on a demand and supply arrangement risks severe consequences for its future and significance in the markets. In contrast, it is nearly impossible to build a successful business with a great lifespan without a clear strategy and planning.
A business that fails to create a strategy connecting it to its consumers and situation becomes exposed to a drift in the fast-churning environment of marketing adoption and transformation.
Occasionally, product-based businesses don't take into cognisance of how a strategy reflects on their operation fundamentals, dynamics and competence. Others fall into the trap of adopting traditional methods as a cost-cutting measure.
A good reason behind a marketing strategy
The controlling power of a strategy is far greater than what we think.
A strategy is a perfect opportunity for simulating a task prior to engaging in it. As a marketer, you are responsible for what you make of these opportunities by exploiting their possibilities.
The absence of a strategic blueprint holds a threat to future business profitability.
The use of traditional approaches to fine-tune the overall direction for your marketing is an obvious part of a marketing strategy. Equally important, there is a need for identifying new innovative ways of targeting consumers and stimulating the market.
How to maximise a marketing strategy
Maximising a strategy means a potential acquisition of a larger market share. Therefore, a strategy is there to help the business achieve this objective.
In this instance, research forms the basis of everything towards understanding what the business is dealing with, and which direction to take strategically in order to move ahead. This is the reason a lot of successful businesses spend money collecting data through digital marketing, with an attempt to maximise the rules of competition, therefore leveraging insights into where to place media for potential consumers to buy their products and services.
The consumers you are targeting live strategically and so, as marketer, you need to strategically align your business with consumer interests and how they behave, consequently creating authentic conversations about your business and the products or services you represent.
Essentially, it is good to work on strengthening those relationships using strategy that also focuses on their needs, instead of always exclusively trying to sell them something.