'13 Reasons Why' bosses have unveiled plans to make their upcoming second series more sensitive when it comes to the theme of teen suicide.
Last year, the first season was at the centre of controversy over its graphic depiction of sexual assault, bullying and suicide, with many suggesting the show could be trigger for its young audience, especially those already facing struggles with their mental health.
While Netflix has already responded to the controversy by introducing title cards before each episode of season one, with advisories for those going through the issues shown on screen, it's now been revealed they'll take things a step further for the follow-up series.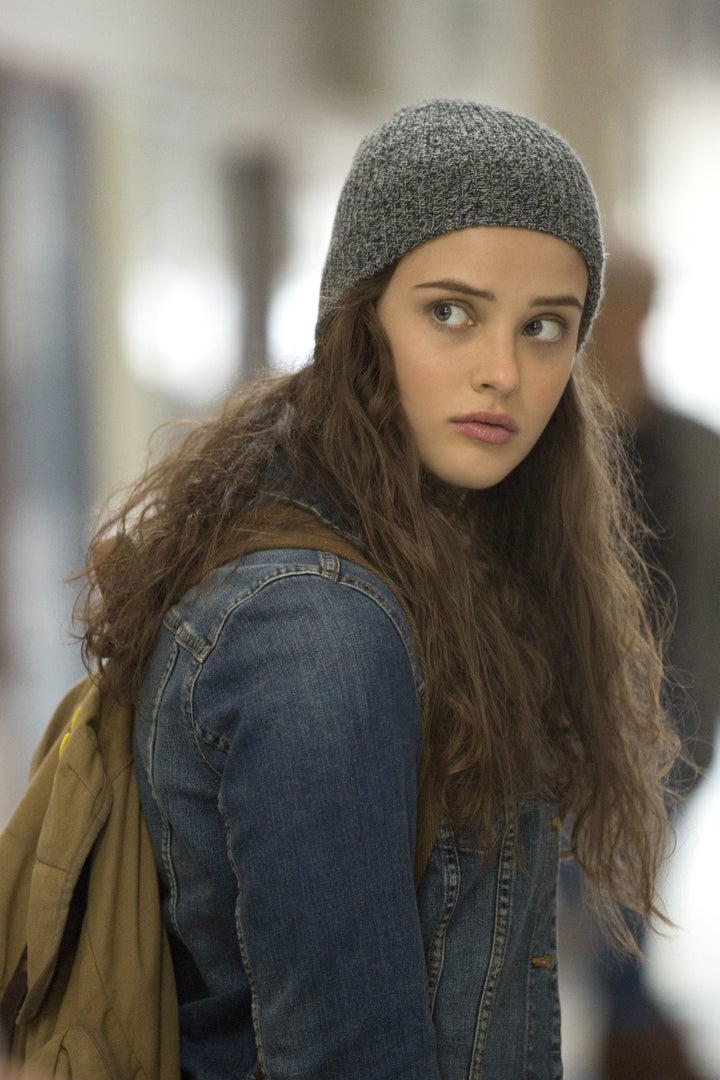 Netflix has unveiled a new one-minute video clip, which will air before each episode in season two, with the cast of the show reading lines about teen suicide.
They say: "'13 Reasons Why' is a fictional series that tackles tough, real world issues, taking a look at sexual assault, substance abuse, suicide and more. By shedding a light on these difficult topics we hope our show can help viewers start a conversation.
"But if you struggling with these issues yourself, this series may not be right for you, or you may want to watch it with a trusted adult.
"If you ever feel you need someone to talk with, reach out to a parent, a friend, a school counselor or an adult you trust. Call a local helpline or go to 13reasonswhy.info because the minute that you start talking about it, it gets easier."
In particular, the show was criticised for showing in detail the way that one character chose to kill herself, with Emma Kelly writing in a HuffPost blog: "13 Reasons Why could have said Hannah cut her wrists. They didn't need to show how she did it. This could possibly show people how to do so ― simply by logging into Netflix.
"We need to talk about mental health. We need to talk about suicide. We need to make sure teenagers talk about these things. But I don't think 13 Reasons Why is the way to do it. Suicide is not entertainment, and should not be treated as a tool for drama."
On the other hand, Jess Austin wrote in defence of the show, saying: ″There are some who view the show as triggering and suggest that vulnerable people abstain from watching or watch with caution - something I think is advisable. There is no doubt the show could be triggering.
However, by now, the plot of the show is well known (there is only so long you can avoid spoilers) and at the beginning of the show the producers issued warnings and gave details of suicide helplines - something I would hardly class as irresponsible or dangerous.
"In my opinion, Hannah's suicide scene is hardly romanticised. Hannah's suicide is graphic and unnerving - you can see the fear on her face when she does it. I found it hard to watch but suicide shouldn't be brushed over - it is ugly and depictions in film and TV very rarely reflect this."
Useful websites and helplines:
Mind, open Monday to Friday, 9am-6pm on 0300 123 3393
Samaritans offers a listening service which is open 24 hours a day, on 116 123 (UK and ROI - this number is FREE to call and will not appear on your phone bill.)
Get Connected is a free advice service for people under 25. Call 0808 808 4994 or email: help@getconnected.org.uk