A charity has created a poignant visual reminder of how many babies die each day in the UK, to raise awareness of the prevalence of baby loss.
Stillbirth and neonatal death charity, Sands, is using a travelling washing line with 15 babygros pegged on it to symbolise the babies who lose their lives in the UK.
The charity launched the #15babiesaday initiative as part of Sands Awareness Month, as they believe that work to reduce the number of baby deaths is progressing "too slowly".
"Losing a baby is such a tragic and devastating experience that turns your world completely upside down," Erica Stewart, bereavement support and awareness specialist at Sands, told HuffPost UK.
"The death of a baby is not something we 'get over', it's an experience that we have to learn to live with. It never goes away, the impact is huge."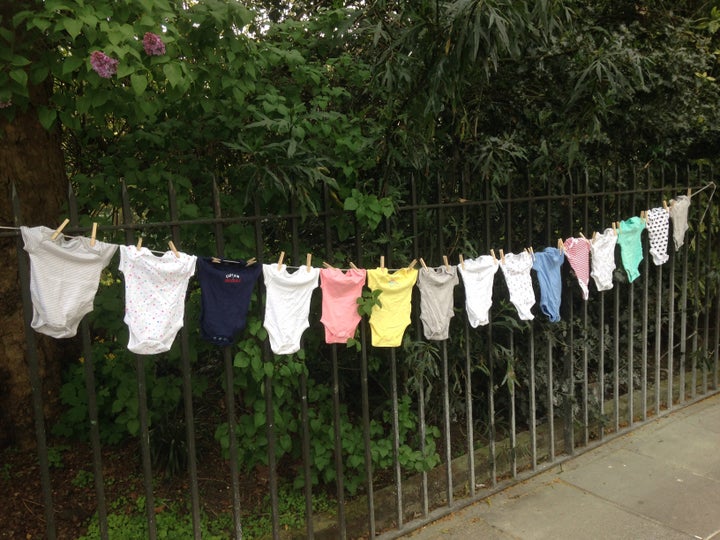 Stewart continued: "People find it hard to relate to baby death.
"We are working to try and reduce the number through research and prevention, but we need more funds to do this."
The charity wants to raise awareness of how many babies die before, during, or shortly after birth, so that bereaved parents and families can get the support they need in a way that helps them best.
Rachael Senneck, 42, a paediatric physiotherapist from Bristol, is one of many people who have already pledged their support for the campaign.
Senneck's son, Gabriel, died in March 2013 when she was 20 weeks pregnant. She is also mum to Ella, 10, Freya, eight, Lily, six, and Zachary, two.
"I had no signs that there were any problems, I had a normal pregnancy," Senneck told HuffPost UK.
"One Sunday, I had a feeling there might be something wrong. I called my midwife and went down to the hospital - they couldn't hear a heartbeat.
"I had to go in hospital the next day to deliver my son."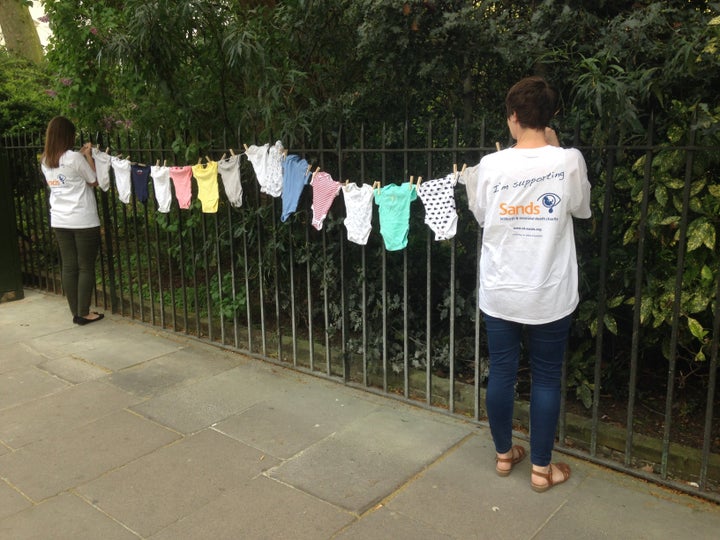 After giving birth, Senneck was given a bereavement pack from Sands. She called her local branch and spoke to someone on the support line. She was also put in touch with a "befriender" - a bereaved parent you can meet up with face-to-face.
From then on, Senneck went to monthly support meetings and soon joined the committee at Bristol Sands to help other mothers looking for support.
Senneck has most recently run the London marathon for Sands, in memory of her son.
"The money I raised went towards a refurb of the bereavement suite at South Meade hospital where I gave birth, designed for families that are delivering a baby that's stillborn," she said.
"When I share my loss, I remember him and it's lovely to feel close to him. The charity has been amazing. 15 babies a day is just too many babies, and to know that 15 mothers and families are suffering like I suffered every day is heartbreaking, absolutely heartbreaking.
"The effect it has had on me is life-changing, you never recover from it.
"It's never to late to get help. Mums need to know if they are struggling, even if it may be one or two years down the line, to seek help."
For further information on the #15babiesaday initiative, visit Sands.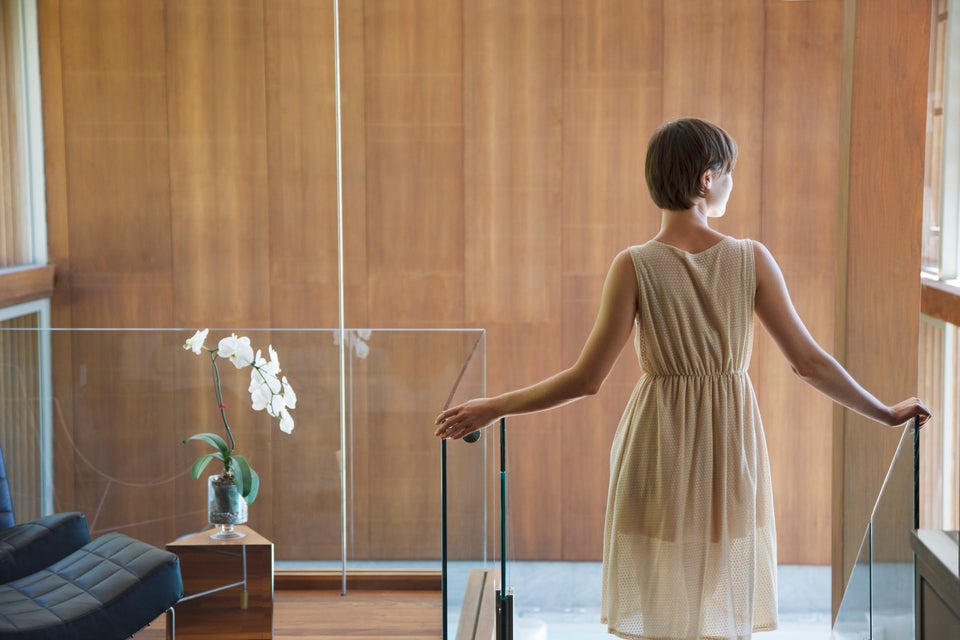 How To Help A Friend Through Miscarriage