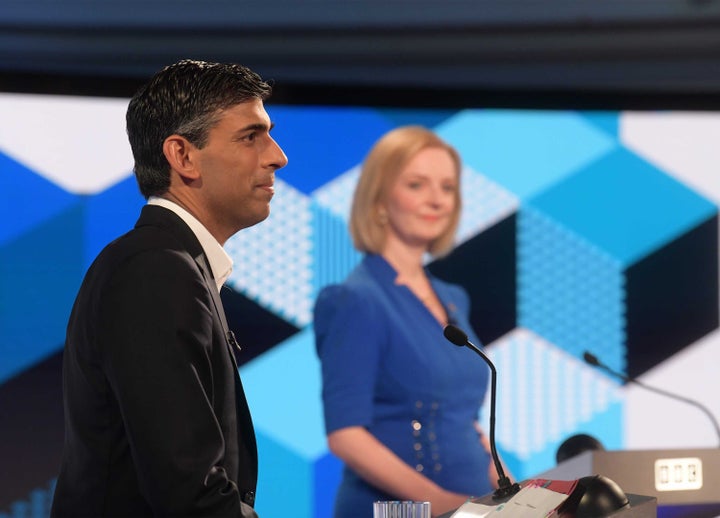 Up to 14 supporters are reportedly on Truss's list, including Mark Littlewood of the right-wing Institute of Economic Affairs think tank, and Tory donor Matthew Shore.
In a letter to the prime minister, shadow paymaster general Jonathan Ashworth said: "This means that those who crashed the economy, who left millions to pay more for their mortgage and who undermined our economic institutions could receive an award.
"It's a disgrace and a mark of shame on the Conservative Party.
"I am therefore writing to urge you to block these honours. You have the power to do so and a response that talks of 'convention' is merely a sign of weak leadership and lack of grip over your own party."
Meanwhile, Truss will today defend her economic policies in a major speech.
She will say her plans for £45 billion-worth of unfunded tax cuts were blocked "because there was a reaction from the political and economic establishment", including Tory MPs.
"I was effectively forced into a policy reversal under the threat of a UK meltdown," she will say.
Truss will also call for the windfall tax on oil and gas companies to be scrapped, corporation tax to be slashed, benefits and pensions to be cut in real terms and for the retirement age to be increased.
Darren Jones, Labour's shadow Treasury secretary, said: "While Liz Truss and her supporters in the Tory party plot a comeback, Britain's 'inaction man' prime minister Rishi Sunak stands by, too weak to take on his own party.
"While he's wondering which side to choose, he's failing to solve the country's growing list of problems – from the cost of living crisis to stagnant economic growth."