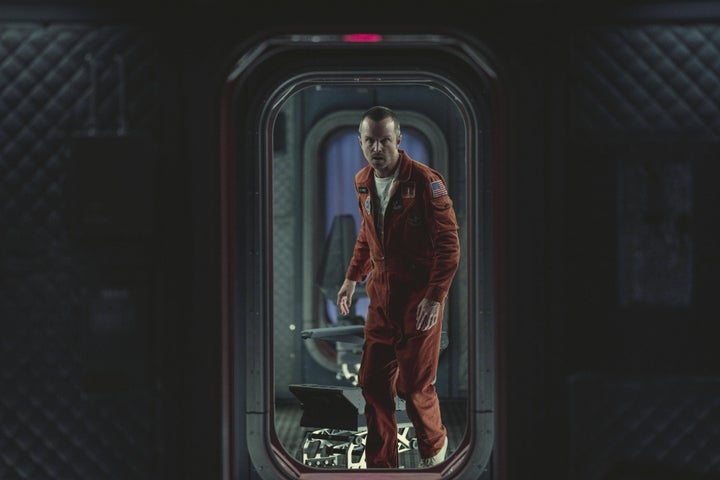 The long-awaited sixth season of Black Mirror is now streaming on Netflix – featuring what just might be the most impressive cast of any series of the dystopian drama so far.
As well as appearances from Josh Hartnett, Schitt's Creek's Annie Murphy, Himesh Patel, I May Destroy You's Paapa Essiedu, Kate Mara and Salma Hayek (who plays an exaggerated version of herself in the first instalment), sci-fi offering Beyond The Sea sees Aaron Paul in one of the lead roles.
But while Aaron has featured in several Netflix projects in the past – including the Breaking Bad spin-off film El Camino and the animated black comedy BoJack Horseman – what fans might not realise is that he has also crossed paths with Black Mirror once before, too.
Season four of Charlie Brooker's award-winning show kicked off with the Star Trek-referencing USS Callister, featuring Jesse Plemmons, Michaela Coel and Billy Magnussen.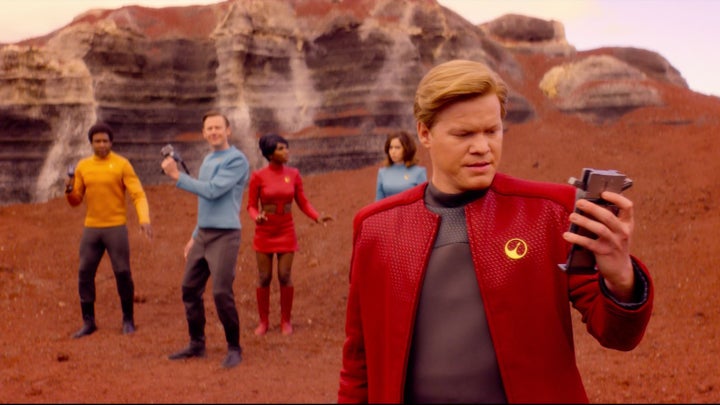 What you may well have missed, though, is an aural appearance from Aaron right at the end of the episode, when he lent his voice to a disgruntled gamer character.
It's worth noting, though, that Aaron's two Black Mirror characters are completely unrelated, and Beyond The Sea is definitely not a sequel to USS Callister.
However, he also pointed out that I Hate Joan – starring Annie Murphy and Salma Hayek – is "one of our most overtly comic episodes that we've ever done".
Black Mirror season six is now streaming on Netflix.