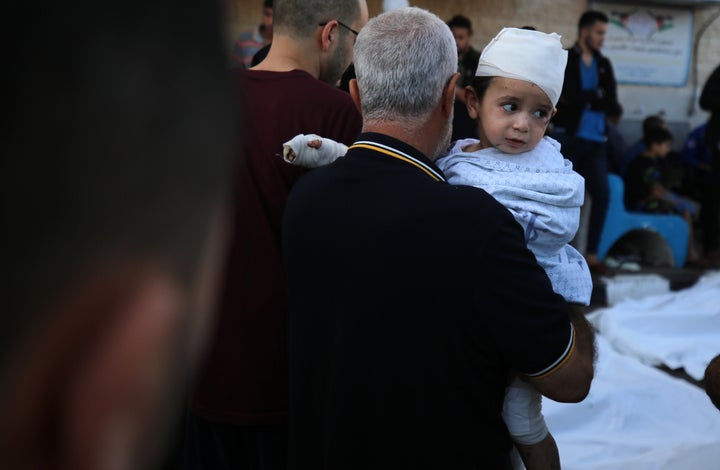 A paediatric intensive care doctor has revealed that medics working in the Gaza Strip have come up with a new acronym to describe a particular kind of war victim.
Speaking to BBC News' The Context last week, Dr Tanya Haj-Hassan said the acronym "which is unique to the Gaza Strip" is WCNSF – wounded child, no surviving family.
Dr Haj-Hassan, who works with Doctors Without Borders (MSF) explained: "And it is used not infrequently in these last three weeks. It was coined in the last three weeks."
Speaking from the Jordanian capital Amman, the medic said: "Wounded child, no surviving family should not exist as an acronym."
Palestinian militants, Hamas, attacked Israel last month, killing 1,400 people and taking more than 240 people hostage, according to Tel Aviv.
Israel then declared war, put Gaza under siege, launched a series of air strikes on the Palestinian territory and began a ground operation. Gaza's Hamas-led health ministry claims more than 9,770 Palestinians have been killed.
Dr Haj-Hassan described the crisis in Gaza right now as an "avalanche of human suffering that's 100% man-made".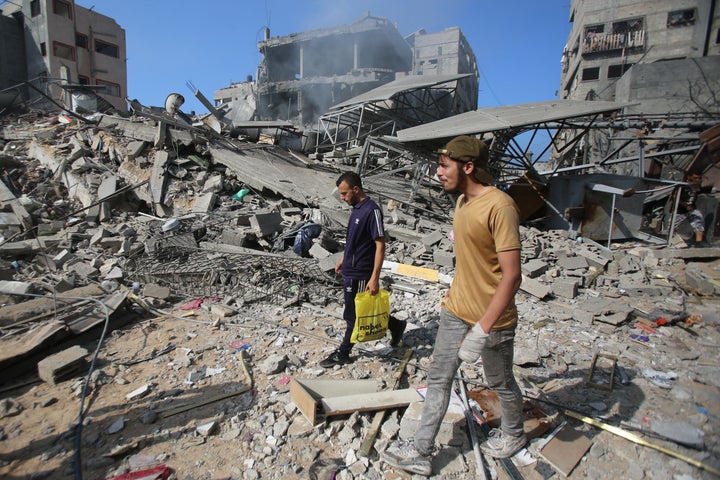 The medic, who says she has spent the last decade as a teacher training physicians and surgeons in Gaza, described the current scenes caused by the Israel-Hamas war as the "worst humanitarian crisis I've experienced in my lifetime and in my growing long career in humanitarian medicine."
Dr Haj-Hassan added: "And it's burning through the hearts of every single humanitarian that I know".
She said the "entire hospital healthcare system collapsed a week ago" in Gaza – noting that in that time, there has been intense bombardment on the civilian population.
Dr Haj-Hassan claimed the current news narrative "almost dismisses this avalanche of suffering that is unprecedented in modern times'.
She also called for the war to stop, expressing disbelief that US president Joe Biden was continuing to "justify and warmonger" over what she called "a collective stain on humanity."
Biden has made it clear that the US stands with Israel, although he has called for a "humanitarian pause" in the war so aid can reach those in Gaza.
However, Dr Haj-Hassan indicated that was not enough.
She told BBC News that "she's not a politician", but that the word "pause" does not make sense to her.
"You pause to nourish and hydrate a population before you kill them?" she asked in disbelief.
She said the bombardment needs to be stopped, and a "humanitarian truce" needs to be introduced.
Her emotional interview went viral and was shared by Scotland's first minister Humza Yousaf on Saturday.
In the caption on X (formerly Twitter) he wrote: "This acronym should be seared into our collective conscience, and haunt us. We need an immediate ceasefire so no more children suffer."