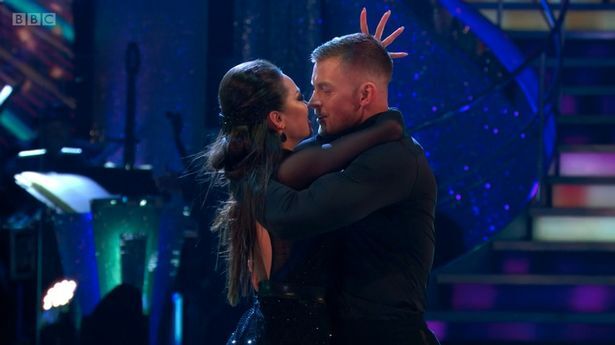 Even Adam's girlfriend Eiri Munro shared her reaction to the moment in a TikTok clip of her pretending to cry, which she captioned "watching your boyfriend almost kiss another woman live on TV".
As the 'crying' intensifies, Eiri throws her head back, adding: "Finding out 10 million people also watched it live".
On Sunday, Adam hit out at the reaction, labelling it "gossip" which had "real life consequences".
"My favourite dance so far," he tweeted. "Thank you to everyone who has sent supporting messages! I loved it.
"To everyone who wants to see what they want, your comments have real life consequences.
"I will not be overcome or lowered by your gossip. Protect your energy."
The swimmer also posted a cryptic Instagram message to his 570k followers on his Instagram Story, writing: "You soon realise who the real ones are."
Adam and Eiri met on Tinder at the start of 2020, and she fell pregnant with their son just weeks later.
Last week week, Adam admitted that Eiri had been left unimpressed after he missed his son's first birthday because of his Strictly training and filming commitments.
He confessed: "It didn't go down too well but that's the difficult thing when you do this, everyone has to understand."