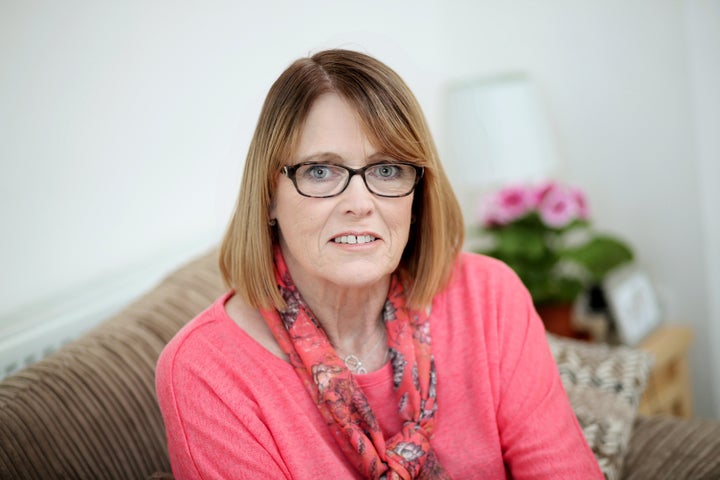 On a sunny day, tourists often flock to the seaside town of Southend, Essex.
But for resident Janet Morrison, who suffers from three serious lung conditions, more visitors means more cars - meaning she is often trapped in her own home when traffic jams are choking up the roads.
The 62-year-old has emphysema and bronchiectasis, which make breathing difficult and has also had asthma for most of her life.
"I lived in North London until I was 11 and I remember as a child the terrible smogs we used to have," the mum-of-one told HuffPost UK.
"You could not see your hand in front of your face. I suffered from asthma even back then and I think it must have had some impact on my lung growth. And once your lungs are damaged in that way, they can't be repaired."
Janet, who has one granddaughter, says she struggles to do many of the things she would like as her health restricts her ability.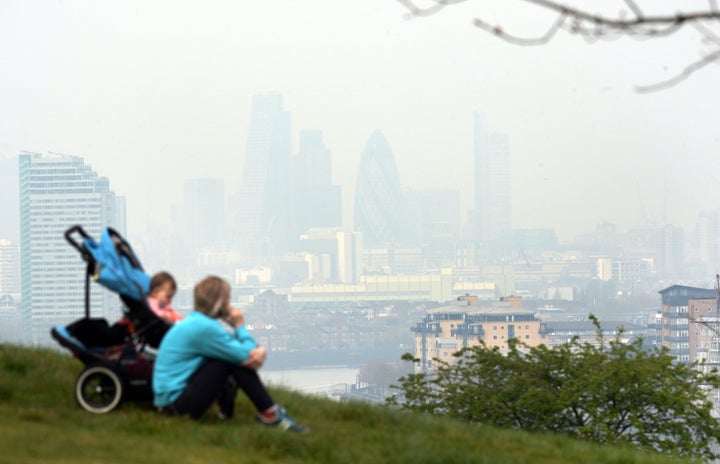 "Even getting my granddaughter dressed has me out of breath, " she said. "It's really frustrating."
The former bar worker says she believes air pollution has a huge impact on her health - experts say it plays a role in 40,000 UK deaths every year - and her conditions mean she is more acutely aware of the damage toxic air can do than the average person.
She said: "In Southend there is only one way into the town and one way out. It means in the summer it's basically just a traffic jam and when air quality is bad I really notice it. My chest is tight, I cough and wheeze.
"I was diagnosed at 36 - which is very young - and I did smoke for 9 or 10 years, but I'd given up by then. The doctor said the condition of my lungs was what he'd expect to see in a 60-year-old who had smoked all their life.
"I worked in smoky environments, including bars and offices where people smoke. Obviously now that is unthinkable and if you asked people about the effects of smoking on your health, they'd be able to tell you.
"But people don't view air pollution in the same way. They don't realise what a huge impact it has on your health and I feel that until that changes, proper action won't be taken.
"Walking down a polluted street, you won't notice the damage that's been done at the time, but years later you will feel the effects."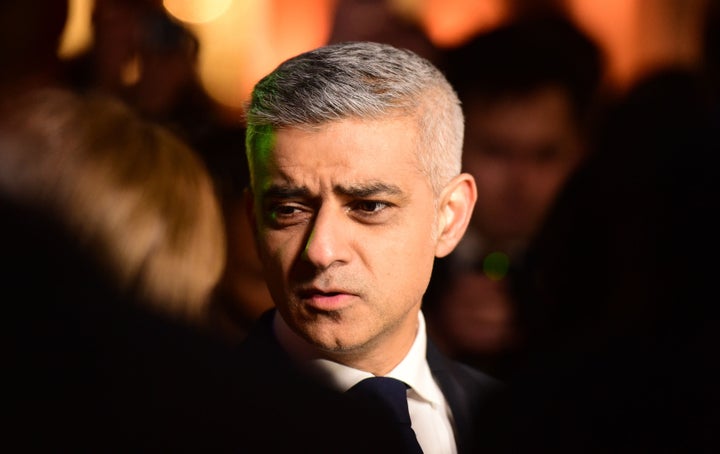 Janet leads a support group for people in her local area with similar health problems, facilitated by the British Lung Foundation.
The charity has been pressing to drive the issue further up the political agenda, but Janet says government plans so far are seriously lacking.
And while London Mayor Sadiq Khan has put cleaning up the capital's air top of the list of his priorities, there is still a lot of work to be done to raise the profile of the problem elsewhere in the UK - as our HuffPost Edelman focus group in Birmingham found.
"The government has to do more to get diesel cars off the roads and encourage more people to swap to cleaner vehicles," Janet said.
"But it's a huge problem, as just a few years ago people were being told diesel cars were a much better option.
"I have been campaigning with the British Lung Foundation for a long time to raise this issue and I'm glad to see it moving higher up the political agenda. What Sadiq Khan is doing in London is really good. But so much more needs to be done. I feel at this point it's just not being taken seriously enough."
The government was forced to publish its draft strategy for tackling air pollution early, despite efforts to delay its publication until after the general election.
Its plans, which include a 'targeted' diesel scrappage scheme which will cover just 9,000 of the tow million diesel vehicles on the roads, have been slammed as 'woefully inadequate' by campaigners.
HuffPost UK is looking at voters' priorities outside the hubbub of the election campaign trail and what they want beyond March 29, 2019, not just June 8, 2017. Beyond Brexit leaves the bubble of Westminster and London talk to Britons left out of the conversation on the subjects they really care about, like housing, integration, social care, school funding and air quality.