Alan Carr has said he hopes his new panel show will provide some much-needed comic relief amid national divisiveness surrounding Brexit.
The comedian's new Sky series There's Something About Movies sees him testing celebrities' knowledge of the world of cinema, with regular panellists Michael Sheen and Micky Flanagan.
Discussing the "anything goes" show, Alan said: "I knew I would be doing some crazy shit, full-frontal nudity and making a tit of myself in a public place.
"But you know what? I like the energy of that because you watch some panel shows and they're just stuck behind this panel and you're like, 'bore off'."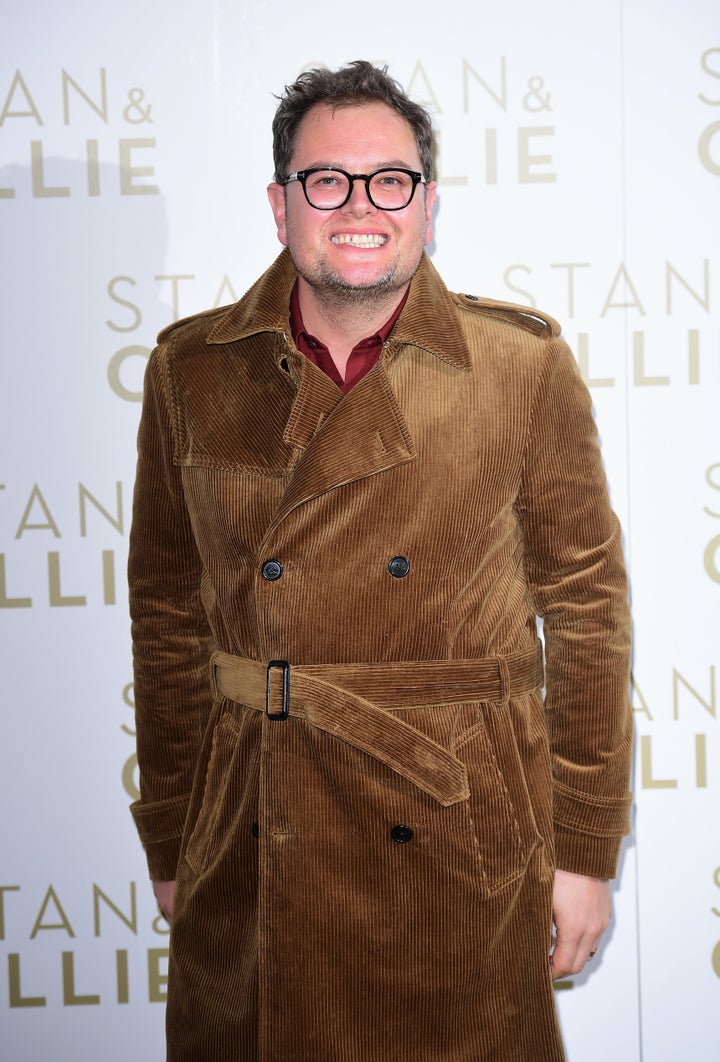 Describing how he hopes the show will provide some escapism for viewers, Alan added: "If it was going to be a panel show about Brexit, I probably would have said no.
"I go on Twitter and people must get up in the morning at like 8am and then moan about Brexit. I'm like, 'At least have some Coco Pops first – have some breakfast'. People are permanently angry.
"So, this is the perfect antidote to all that misery out there and it's just a laugh and it doesn't get too highbrow."
There's Something About Movies is made by the team behind Sky's Bafta-winning sports panel show A League Of Their Own, which aired its 13th series towards the end of last year.
It was recently reported that regular host James Corden would be unable to commit to the upcoming 14th series of A League Of Their Own, due to filming commitments in the US.
The first episode of There's Something About Movies will debut on Sky 1 and Now TV on Thursday May 2.