The Infowars host is fighting his estranged wife, Kelly Jones, in court for custody of their three children.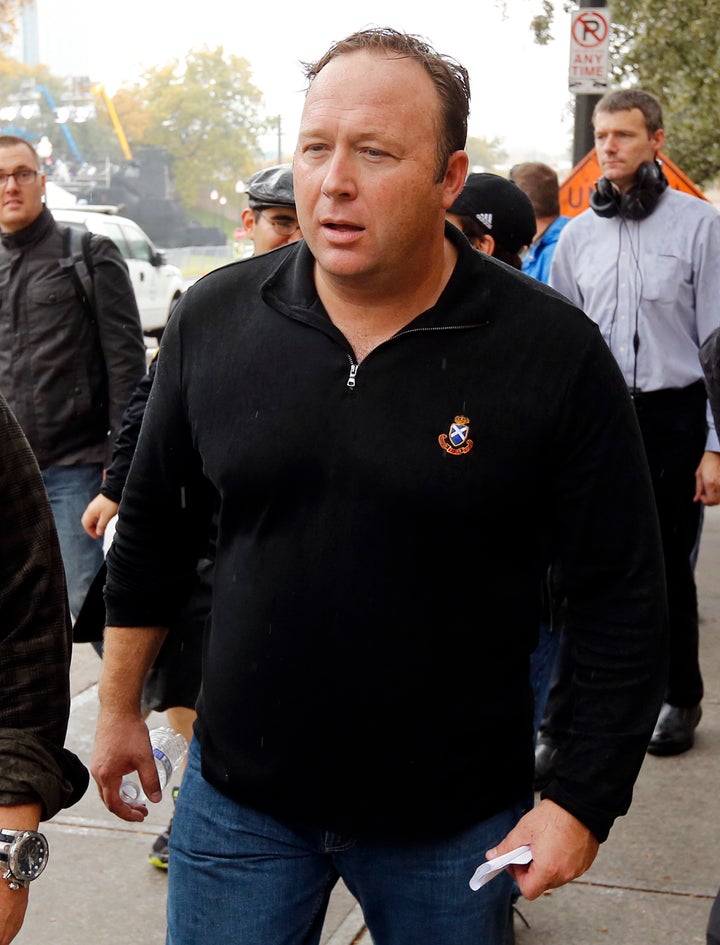 His on-air rants are legendary for their vitriol, often culminating in him turning so red he looks like he's about to burst and sometimes even breaking down in tears.
Kelly has said this is a clear sign he is "not a stable person" and therefore unfit to look after their 14-year-old son and 9- and 12-year-old daughters who have lived with her since a 2015 divorce.
She added: "He says he wants to break Alec Baldwin's neck. He wants J-Lo to get raped.
"I'm concerned that he is engaged in felonious behaviour, threatening a member of Congress.
"He broadcasts from home. The children are there, watching him broadcast."
But a recent pretrial hearing, attorney Randall Wilhite told state District Judge Orlinda Naranjo: "He's playing a character. He is a performance artist."
He added that judging him on his on-air persona would be like judging Jack Nicholson in a custody dispute based on his performance as the Joker in "Batman."
This will come as news to his fans, one of whom is the President of the United States.
"He was just thanking me for fighting so hard for Americans, and for Americanism, and thanking my listeners and supporters and to let me know that he was working really hard around the clock," said Jones.
Whether or not this is true, and let's face it, anything Jones says should be taken with a pinch of salt, what is certain is that Trump appeared on Infowars in December and said: "Your reputation is amazing. I will not let you down."
Despite all this, some of his fans refuse to believe it.
Here are some other thing you should know about Alex Jones.