Alex Salmond's political debate show on LBC has come to an end after just six months - but the former First Minister of Scotland continues to host a slot on RT despite criticism.
Salmond held a weekly Sunday afternoon phone-in on LBC for the past six months, but his contract has not been renewed, though the broadcaster said it was discussing "other options" with him.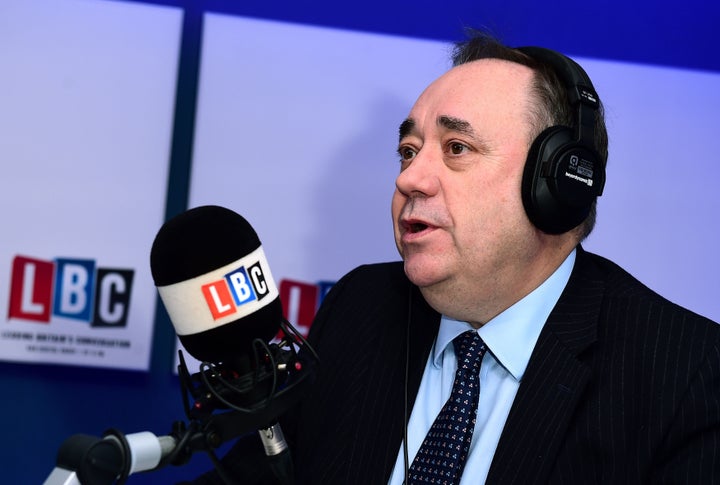 An LBC spokesman said: "Alex Salmond has completed his contract as presenter of the Sunday afternoon show on LBC.
"We're now discussing other projects with him."
Salmond on Sunday was last aired on the channel on March 25, having first broadcast in September.
But he has continued to defy calls to end The Alex Salmond Show on the Russian state-backed television channel RT, which he began hosting in November.
RT has been repeatedly accused of being a Kremlin propaganda machine, although it claims its journalists are independent.
Salmond received fresh calls to cease his work with the broadcaster in the wake of the poisoning of Sergei and Yulia Skripal, but he defended his show saying he had full editorial control.
The incident has been linked to the Russian state, which denies any involvement, as Skripal had been a double agent for the UK and the chemical used was first developed by the former Soviet Union.
Salmond said: "I signed up to a six month contract with LBC last September, which completed at the end of March.
"I have had a great time with the listeners at LBC, who are both opinionated and tremendous fun, and I really enjoyed the phone-in experience.
"I look forward to launching another project with the station which is currently under discussion."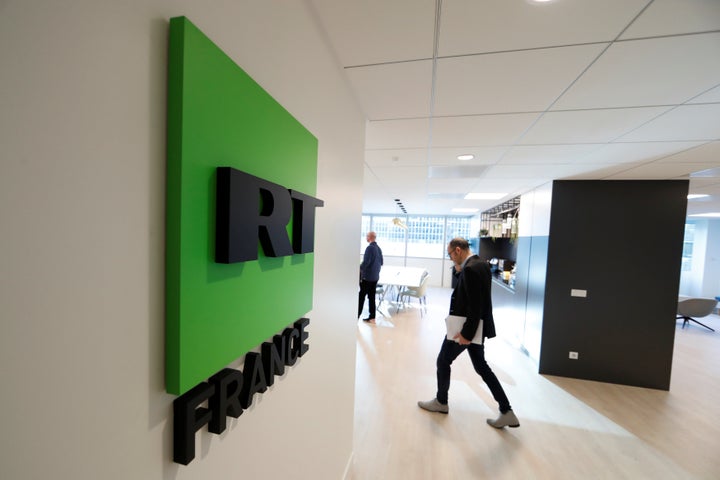 The Alex Salmond Show is produced by Slainte Media and has been described by RT as a mixture of current affairs, discussion and "friendly exploration" into the personalities behind the public figures of the guests.
According to the Press Association, Scottish Conservatives party spokesman said: "Alex Salmond has proved a national embarrassment by refusing to step down from his role as a presenter on Russia Today.
"It is hardly surprising that his current contract with LBC has not been renewed given his ongoing involvement with a Kremlin propaganda outlet.
"He should do the decent thing and walk away."
Salmond added: "The Scots Tories are a bunch of laughable lickspittles. The idea that I would be bullied off air, whether it be on LBC or The Alex Salmond Show, by that crowd is risible.
"The difference is that I say what I believe to be true on air. The Scots Tories get told what to think by their Westminster bosses."