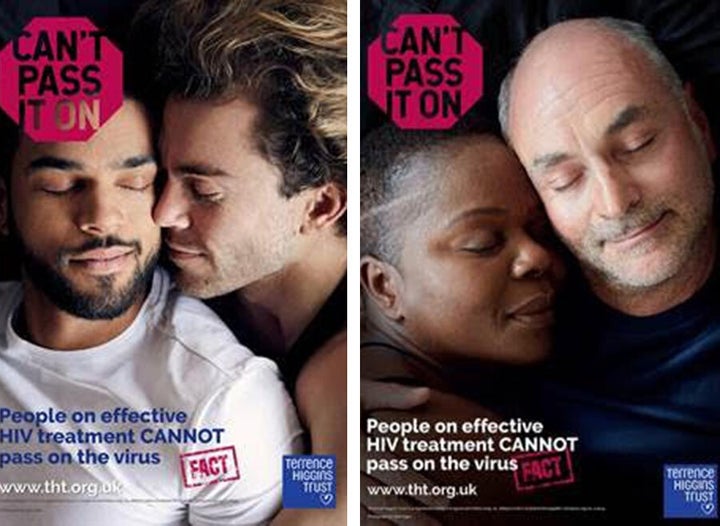 Almost half of Brits (48%) would feel uncomfortable kissing someone who has HIV, according to a major new survey of attitudes in the UK.
The research from sexual health charity Terrence Higgins Trust also found 64% of Brits would feel uncomfortable having sex with someone living with HIV (even if they're on treatment) and 41% of Brits believe anyone with HIV can pass it on.
These attitudes persist despite huge medical progress meaning people on effective HIV treatment plans cannot pass it on.
For the past 20 years, evidence has been building to show that the likelihood of passing on HIV is linked to the amount of virus in the blood, also known as viral load. Treatment is deemed effective when it reduces this to undetectable levels. This can take up to six months from starting treatment.
And there is no risk of getting HIV through kissing, sharing utensils or other day to day contact. But only one in five Brits are aware of this.
Not only do many people not want to have physical contact with people with HIV but more than a third (38%) wouldn't even feel comfortable on a date, according to the YouGov survey of more than 2000 people.
Although attitudes are different depending on age groups: 35-44 year olds were most likely to feel comfortable kissing someone with HIV (43%) with those 55 and over least likely to feel so (25%).
Dr Michael Brady, medical director at THT, says: "In just a couple of decades effective treatment means a HIV diagnosis has gone from a virtual death sentence to where we are now saying with confidence – and without doubt - that people living with HIV who are on effective treatment cannot pass the virus on to their sexual partners.
"And while just 19% of people know about this progress, we have a duty to keep on shouting about it until everyone knows the truth about HIV."
Last November, MP Lloyd Russell-Moyle announced he is living with HIV and became the first sitting MP to do so. Part of his motivation for doing this was to provide the public with up-to-date information about HIV.
He said: 'One of the most empowering things in my life since being diagnosed is knowing that I can't pass on HIV. I can say with confidence that effective treatment means I can't transmit HIV to my sexual partner and I have a perfectly healthy life, which is absolutely transformative.
"The stigma surrounding HIV is still far too high and that's why we need to double our efforts to stamp out misinformation about HIV. I'm living proof that HIV in no way holds you back in life and this is something to celebrate."