Angela Merkel has said she "deplores" Donald Trump's "regrettable" decision to withdraw from the Paris climate change agreement and said discussions at the ongoing G20 summit have been "difficult".
The German Chancellor said the Group of 20 summit achieved "good results in some areas" despite a logjam with the United States over climate change.
She added: "I can only call things as they are."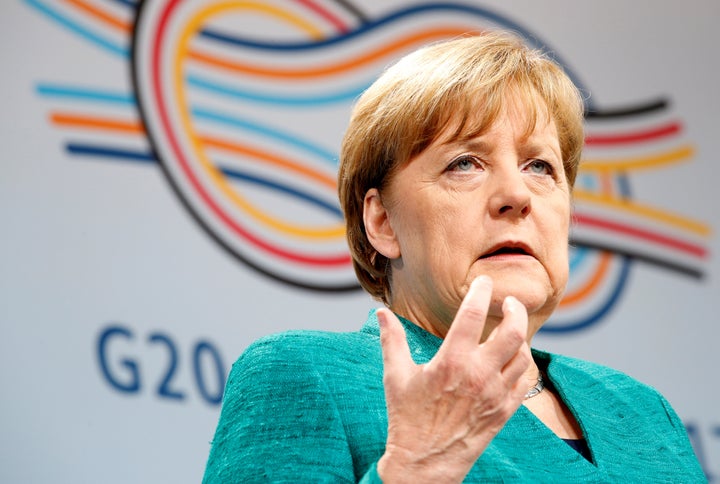 In a press conference on Saturday afternoon, Merkel said 19 members of the Group of 20 have reaffirmed the Paris climate accord as "irreversible" and the summit's final statement "takes account" of the US position.
That leaves the United States as the odd one out after President Donald Trump announced his intent to withdraw the U.S. from the agreement.
The Paris accord aims to lower emissions of the greenhouse gases scientists say cause global warming.
In stark contrast to Merkel's head-on approach to Trump's stance, Theresa May reportedly failed to even bring up the subject of climate change in formal talks, despite the Government previously insisting she would.
When asked if the Paris accord was raised at the meeting as planned, a UK Government official said: "It wasn't discussed in the meeting. They then went on together to another event, where they will carry on talking. I haven't had a chance to see her since."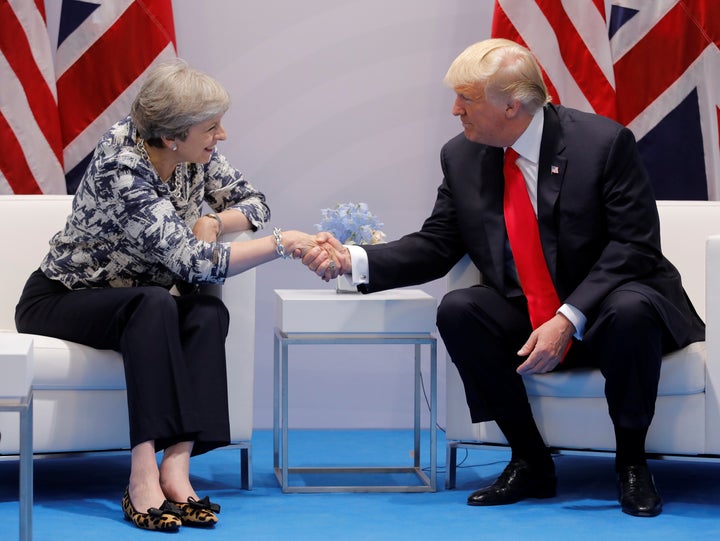 The official instead insisted that May's statements to the British media had sent "a clear message to the president that she wants him to rejoin the agreement".
Cryptically, when asked if May had taken Trump to task over anything substantive, they said: "It depends on your characterisation."
This was then contradicted by the PM herself in a later on Saturday afternoon during a press conference when she confusingly insisted she had brought up the subject.
May also briefly touched upon the subject of climate change saying she was "dismayed" at Trump's decision to withdraw from the Paris agreement.
But when asked if it was "ironic" that Trump had been talking about female empowerment May dodged the question and instead merely listed what had be done at the summit on the topic before quickly asking for another question.
Earlier in the day May and Trump held a short press briefing in front of the cameras during which Trump praised the "special relationship" as May sat leaning towards him, nodding along.