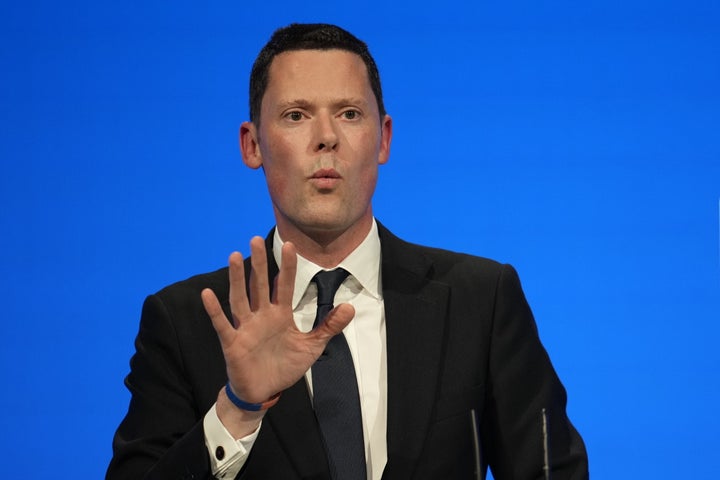 Alex Chalk has become the latest minister to distance themselves from Suella Braverman after she claimed some homeless people sleep in tents as a "lifestyle choice".
The justice secretary refused to endorse his cabinet colleague's remarks on Sky News this morning.
Prime minister Rishi Sunak also refused to endorse the home secretary's remarks when asked about them yesterday.
Braverman sparked anger by unveiling plans to fine charities who hand out tents to rough sleepers.
In a post on X (formerly Twitter) she said: "The British people are compassionate. We will always support those who are genuinely homeless.
"But we cannot allow our streets to be taken over by rows of tents occupied by people, many of them from abroad, living on the streets as a lifestyle choice."
On Sky News this morning, Chalk was asked by presenter Kay Burley if he would use those words.
He said: "No I wouldn't, I would take a different approach.
"It is the case of course that there will be some people who decline support from the local council, but there's often a very significant context which will be a mental health issue, a substance abuse problem, relationship breakdown, loss of a job and so on.
"And so I do think that needs to be weighed in the balance."
He added: "When we're talking about choices it's important to understand the context of those choices.
"It's difficult to see that it's an entirely informed choice, given that people are sometimes wrestling with appalling situations in their lives."