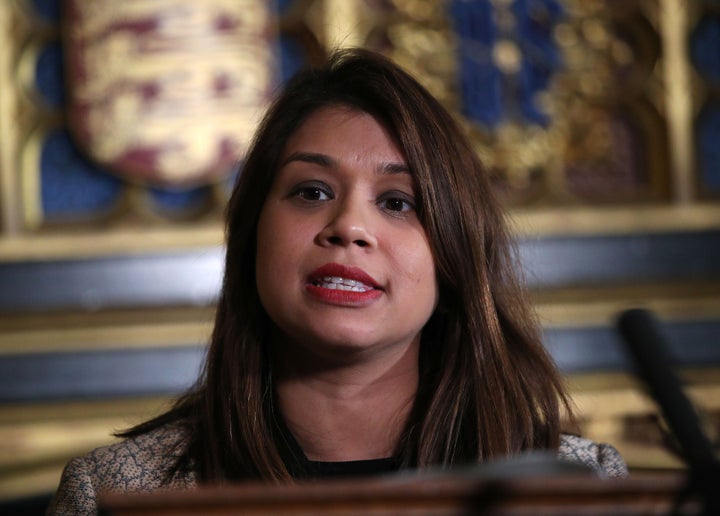 To be a Member of Parliament, you need to have a thick skin. Debates in the Commons can be tough, and the public's scrutiny is almost always tougher.
Unfortunately, for ethnic minority women, too much of this scrutiny goes well beyond the limits of acceptable discourse. As Diane Abbott so powerfully told the BBC this weekend, "If you are a racist or a sexist, it must make you very angry to see a black woman in public life who won't shut up".
As a vice-chair of the All-Party Parliamentary Group Against Antisemitism, I know that violent abuse is similarly happening to Jewish friends and colleagues on an appalling scale. This week, I'm joining a conference that is seeking to address this awful reality of our political sphere.
The Sara conference is named after the matriarch of the Abrahamic faiths and the name forced upon Jewish victims of the Nazis. MPs from across our political spectrum will be attending in order to look the misogyny and the antisemitism that remains so pervasive.
Over the weekend, it was reported that feminism is exciting anti-Jewish racists. Research, by a former Google data scientist, Seth Stephens-Davidowitz has found that in 9,000 threads about feminism on the far-right website Stormfront, 60% also mention Jews. Another finding was that MPs Luciana Berger and Margaret Hodge are the focus of more racist rage than male Jewish politicians on Stormfront. Such is the obsessive hatred of these women; they had more mentions than the former leader of the opposition, Ed Miliband.
These findings are shocking in their own right, but should jolt our collective consciousness one month since the antisemitic attack on the Tree of Life synagogue in Pittsburgh, killing a number of congregants. Prior to his attack, the perpetrator had posted on Stormfront, Gab, and other channels with his outrage that Jews were 'facilitating the import of migrants towards a violent uprising'.
Pittsburgh may seem a long way from our political environment in the UK. However, it is worth remembering the motivations of the man who murdered my colleague and friend Jo Cox, and the men who threatened the life of Rosie Cooper, another MP. We should be deeply concerned about this online hatred and where it leads.
The concern of the Sara conference organisers is not only to stand up for those women in public life who are facing abuse, but also the women who are being dissuaded from public life.
How many Muslim women must have been put off from pursuing public office by Boris Johnson's 'letterbox' comments? How many Jewish women have been put off from holding public office by some of the gendered anti-Semitism from those claiming to fight for an egalitarian society?
There is an undeniable impact when women from minority communities in public life suffer abuse and humiliation. That is why I want to join the conference. To let young women know that we are united in facing down this abuse. To let my colleagues know they have my solidarity. To let the attackers, abusers, racists and misogynists know that their time is up.
Deeds not words, the suffragettes used to say. Today we are following their words with our deeds
Tuliq Siddiq is the Labour MP for Hampstead and Kilburn and a vice-chair of the All-Party Parliamentary Group Against Antisemitism