A GCSE exam has prompted fury online, after students were left dumbfounded by some of the terms it referred to.
Tuesday's exam, which covered the study of living organisms, apparently asked: "What is meant by the term independent business?"
The unexpected question, which related to a drugs trial company, caused a flurry of anger.
And once outside of exam conditions, pupils quickly vandalised the 'independent business' Wikipedia page...
10 best edits to the 'independent business' Wikipedia page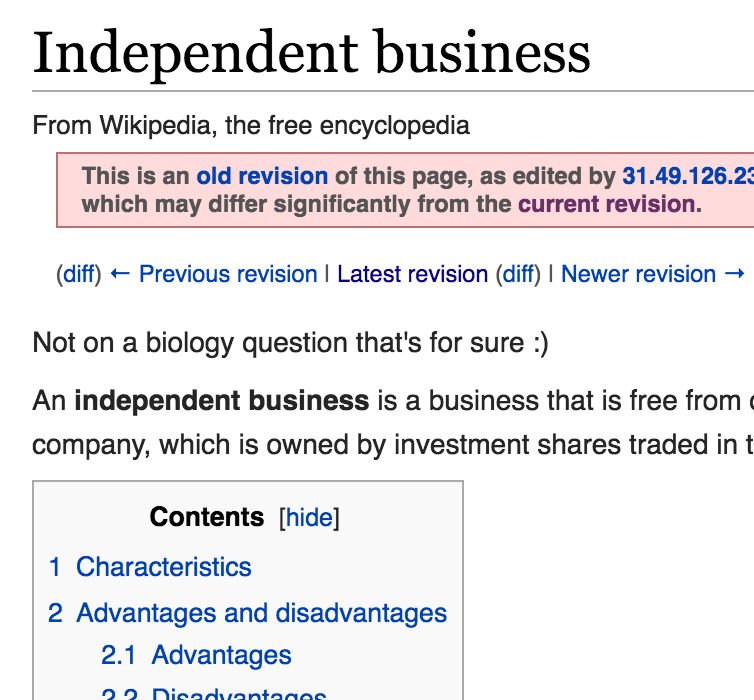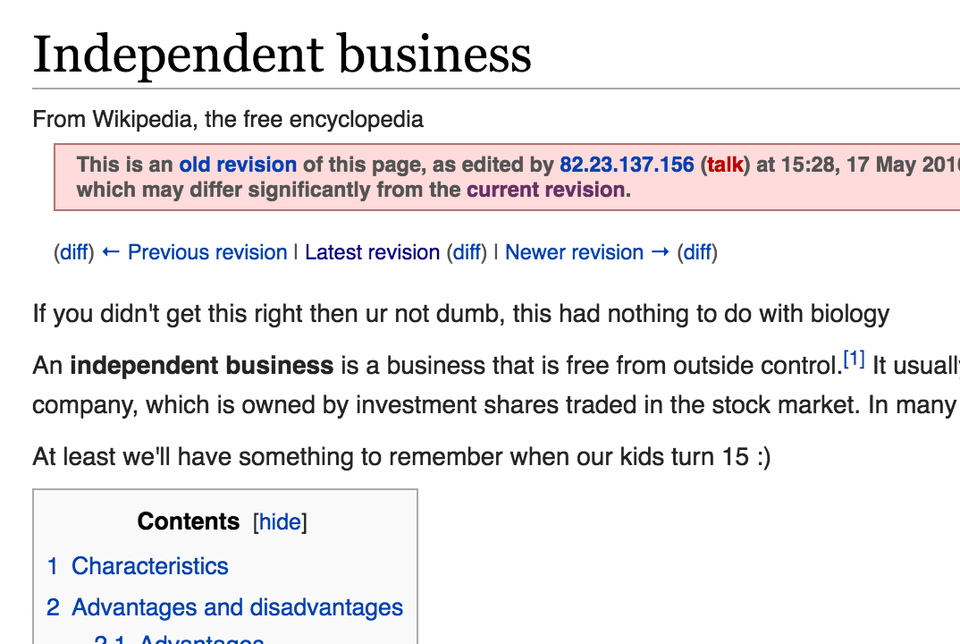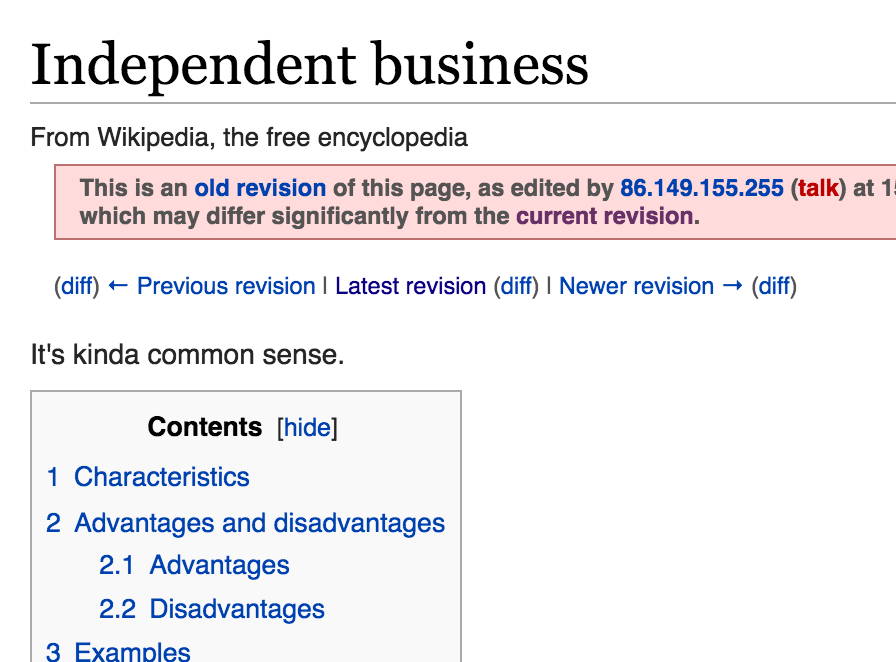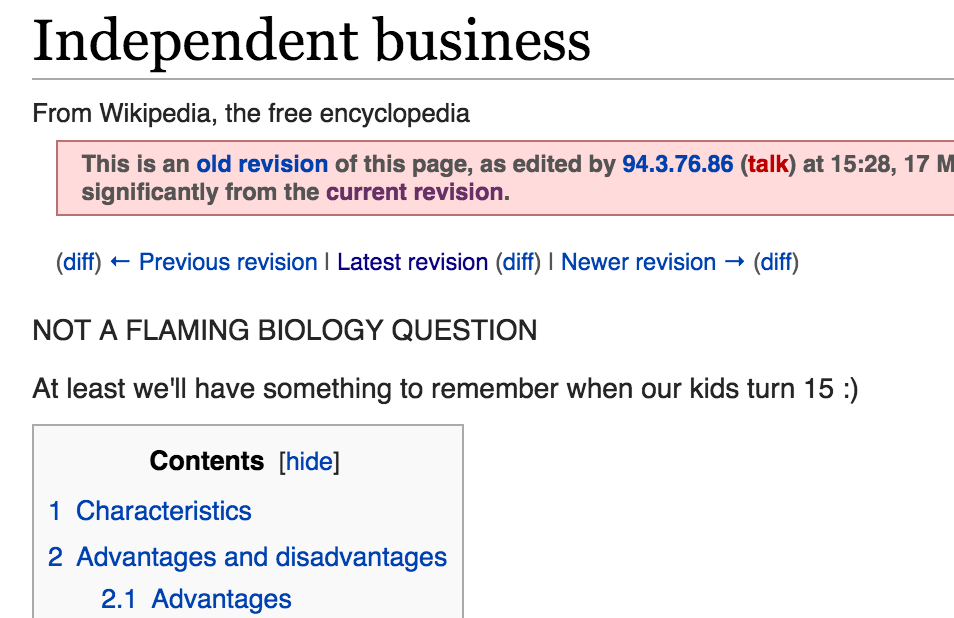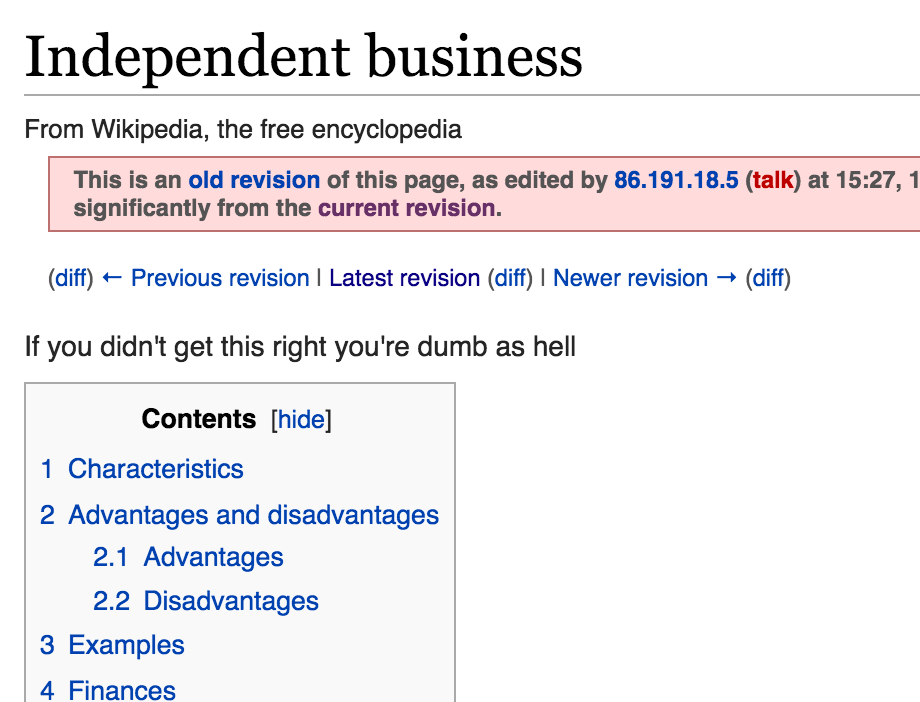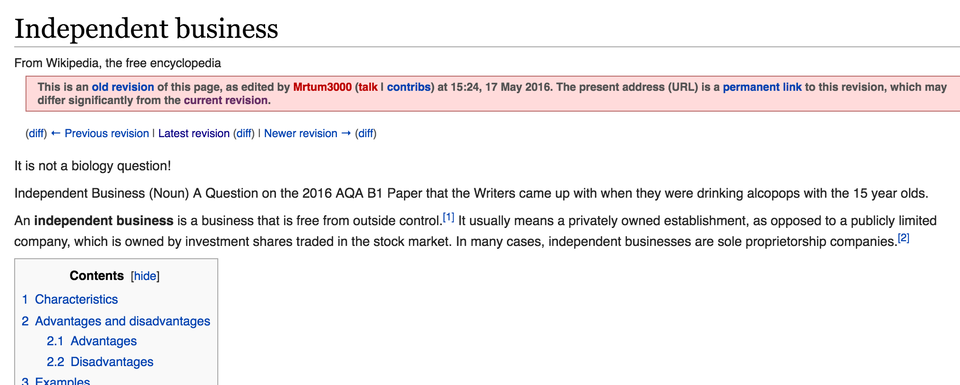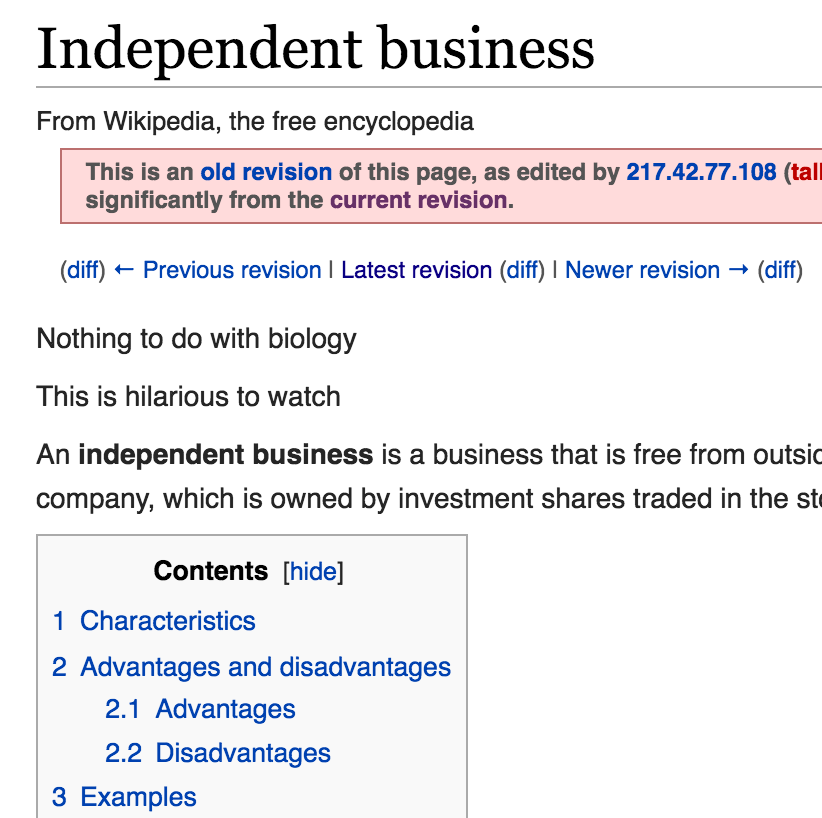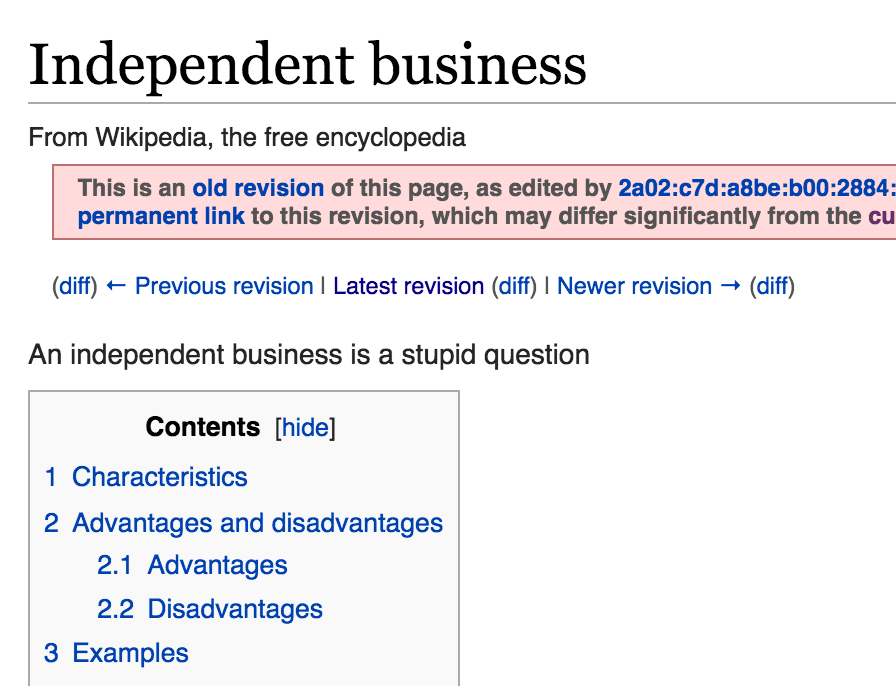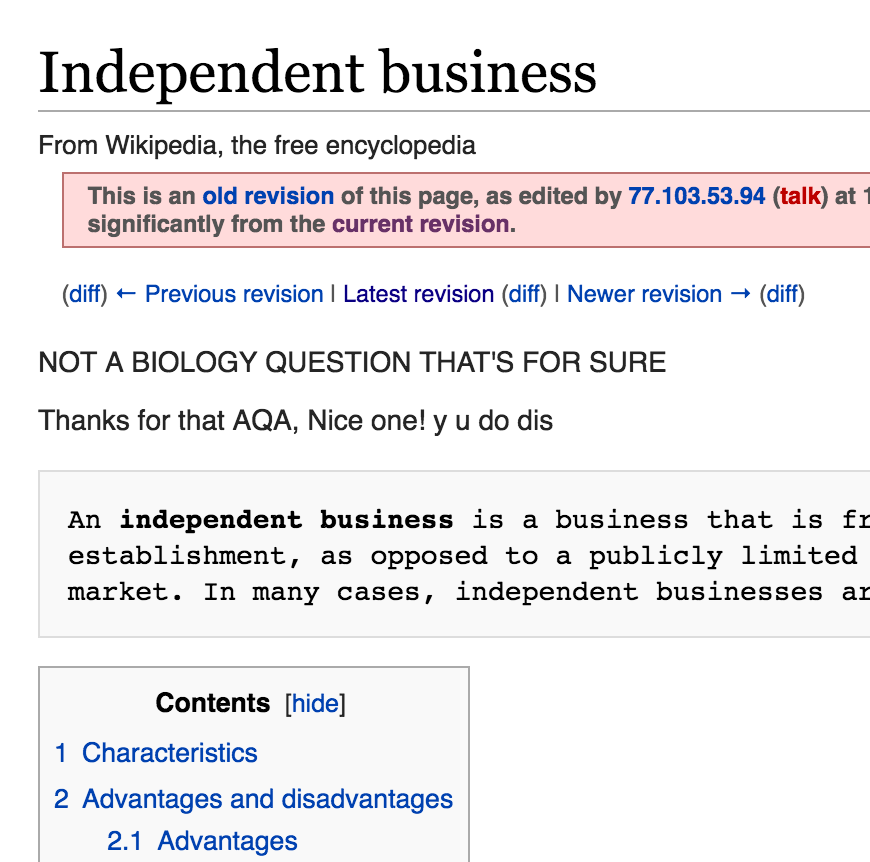 According to the unedited Wiki, an 'independent business' is one free from outside control.
Yet there were other controversies in the exam - including problematic assumptions about the drinking habits of 15-year-olds.
AQA told The Huffington Post UK it has "no problem" with the questions on Tuesday's exam.
A spokesperson added: "Exams aren't meant to be easy and students are obviously going to tweet about that, but there was nothing wrong with this paper. We wish everyone the best of luck with the rest of their exams."