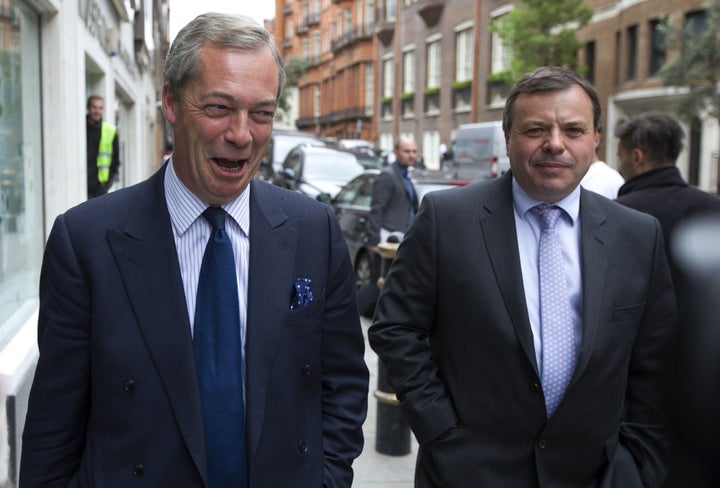 A millionaire British ally of Donald Trump's is planning to "drain the swap" on this side of the Atlantic by targeting and ousting "corrupt" MPs.
Arron Banks, a major Ukip backer and friend of Nigel Farage, said he was considering ditching the party he currently funds and using the money to finance "anti-establishment" candidates being stood against hundreds of MPs.
A graphic posted from the campaign's Twitter he ran during the EU referendum depicted Remain-backers Labour MP David Lammy, former Liberal Democrats leader Nick Clegg and ex-Conservative minister Anna Soubry as potential targets.
They were seen crudely cut out floating in a turquoise liquid in the House of Commons.
Banks said he was planning to oust 200 MPs - a third of those expected to be elected at the next general election.
He named Keith Vaz, the former Chair of Parliament's Home Affairs Select Committee who was ousted after a newspaper sting, as "number one" on the "undesirability" list of MPs.
"You would rate MPs by (undesirability) with Keith Vaz at No 1, and field a great candidate, a military guy, doctor, someone who has done something with their life," he told The Times.
"It would be a one-off attempt to drain the swamp. It would be highly amusing to tease career politicians with a hot poker."
He added: "It's a very simple agenda: to destroy the professional politician. I like the idea of clearing the place out, setting new rules, maybe reducing the number of MPs. Not a party from the left or right. Just to clear out the worst lot."
NOW WATCH:
Popular in the Community