Gina Miller, 51, led the action against the government's plan to commence Article 50 negotiations to leave the EU without parliament's consent.
But since the decision of the High Court to accept her claim, Miller has received online threats against her life.
A link about Miller shared into the Facebook group 'UKIP Peoples Forum 2020' received the comments "Kill her! 2 behind the ear. Throw her in the garbage. Dustbin, whatever..." and "I hope she gets f...king killed".
Elsewhere, people on Facebook wrote that Miller "should be shot" and "hung".
SNP MP Stewart McDonald described the threats as "utterly horrendous".
The 'UKIP Peoples Forum 2020' group does not appear to be officially affiliated with the party.
Despite the threats, the group describes itself as a place for "healthy debate".
"Will you be voting Ukip? If not why not? Only polite healthy debaters here, we want to exit membership of the EU," its description reads.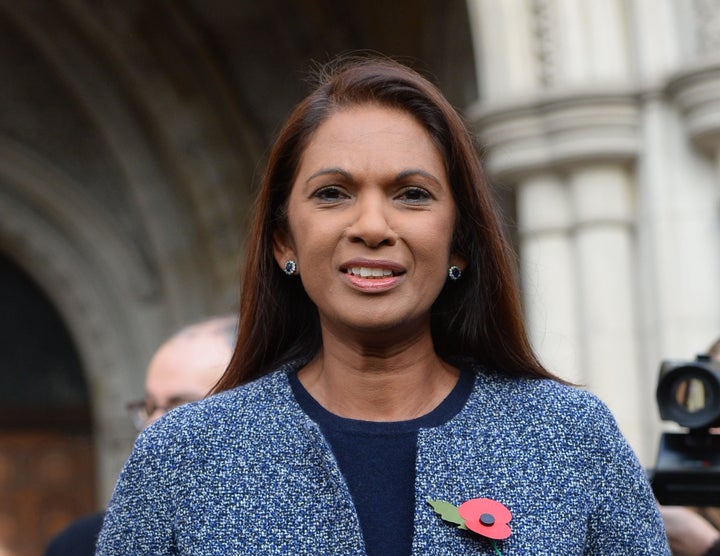 Miller, who works as an investment manager, launched the legal case along with London-based Spanish hairdresser Deir Dos Santos and the People's Challenge group.
She was born in Guyana but grew up in Britain, founding a financial firm in 2009.
The threats prompted questions about the media's coverage of Miller.
Friday's front pages took aim at the judges behind the decision while the Daily Express likened the treaties of Maastricht, Dublin and Lisbon to being "politically raped".
Politicians who spent months promising Brits they could "take back control" of their laws and sovereignty argued fiercely that elected Westminster officials should be denied the chance to debate the biggest political shake-up in modern politics.
And MailOnline was heavily condemned and mocked after using the term "openly gay" to attack one of the judges who ruled that MPs must be given a vote on Brexit.
Related