With sales everywhere you look and fast-lanes in shopping centres facilitating a shopping frenzy, the festive period has become more about consumerism than the Christmas spirit.
For anyone with Black Friday fatigue, the Choose Love pop-up shop offers an alternative and meaningful shopping experience, allowing people to give back by buying vital items needed by refugees.
The shop, created by the charity Help Refugees, opened its doors on 24 November as an antidote to the Black Friday frenzy and lasts until the end of January.
The products for sale are a mixture of essential items distributed to refugees on the ground and vital services the charity supports - a life jacket, for example, represents the search and rescue operation saving refugees attempting to travel across the choppy winter waters to reach safety.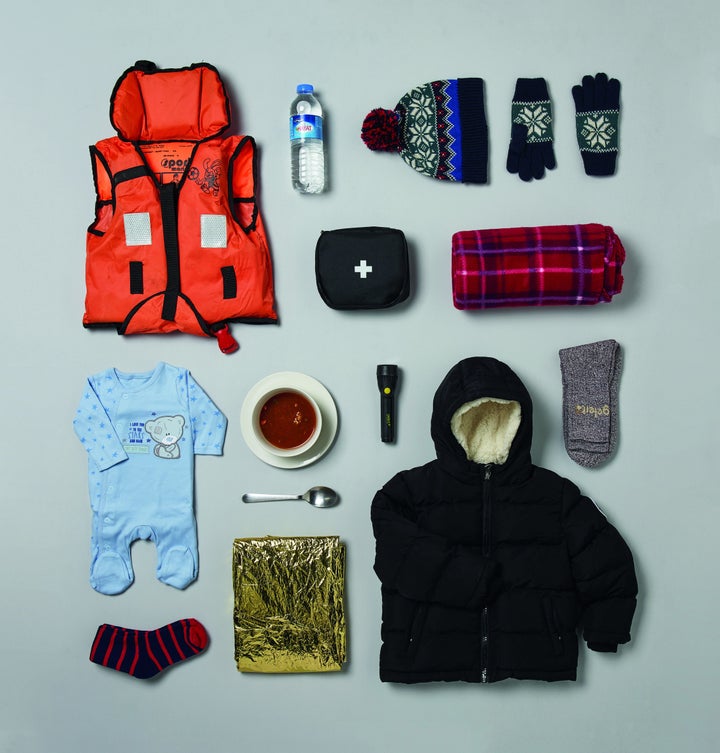 The gifts come at a range of prices from as little as £4.99 to £499 with an option to even 'buy the store'. Just £10 can buy a child an insulated jacket with a hood, £5 can buy meal ingredients and £20 can buy a sleeping bag.
Josie Naughton, CEO of Help Refugees, told HuffPost UK: "We wanted people who didn't have much money to be able to come in and contribute. You don't have to be giving hundreds of pounds, you can give as little as five pounds and still be making a difference."
The innovative pop-up shop is the first of its kind. Based in London's Soho, with an online shop for those unable to visit, it is an attempt to galvanise support and remind people of the very real issue happening overseas, particularly as the winter months draw in.
"This time two years ago the refugee crisis was front page news and at the forefront of everyone's mind, but it's not what is being talked about in the media anymore," Naughton said, explaining that people are desensitised to the issue.
"Unfortunately, the situation is still the same. The fact is there are 65 million displaced people in the world, there are thousands of people on the Greek Islands still and babies will be sleeping in tents for the third winter in a row."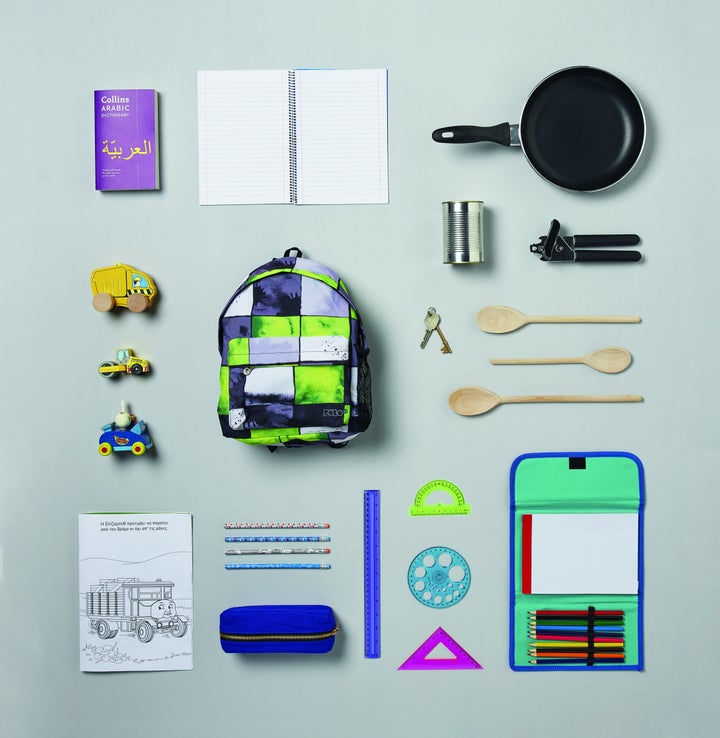 Help Refugees was launched in 2015, as part of a grassroots movement of volunteers. It is now a pioneering pioneering organisation working on the frontline of the refugee crisis in Europe and Middle East and Europe.
Naughton explains that winter exacerbates an already critical situation.
Temperatures will drop to as low as -12°C on the Greek islands in the coming weeks, meaning it is increasingly vital to keep people warm. The ground may become frozen, making sleeping unbearable and dangerous, while rain means there's greater risk of flooding.
"The challenge of winter is very, very real and sometimes a matter of life and death," she said.
Even in the face of this difficult situation and waning public interest, Naughton is optimistic about the public's desire to give back at Christmas.
"This is definitely a time of year where people want to give, but it's also a time of year when it becomes very much about consumerism. I think a lot of people feel like they want to be able to do more but they don't know how," she said.
"The Choose Love shop feels like a really nice tangible way to still have a Christmas feeling and feel connected to a cause."
There is a physical pop-up in London's Soho but also an online shop for those who want to buy items online.
The Choose Love shop is situated on 18 Broadwick Street, Soho, London, W1F 8HS. Opening hours are: Monday - Saturday 11 – 6 pm, Sunday 12 – 6 pm. Alternatively visit the online shop here.