Thundery showers could dampen a few BBQ plans this Bank Holiday weekend as forecasters warn heavy rain will sweep through the UK.
While dry, sunny weather will make an appearance across the country at points, there will also be thundery showers and rain, the Met Office warned.
Some heavy, possibly thundery outbreaks of rain are expected, with parts of Wales, the Midlands, northern England and southern Scotland most likely to be affected.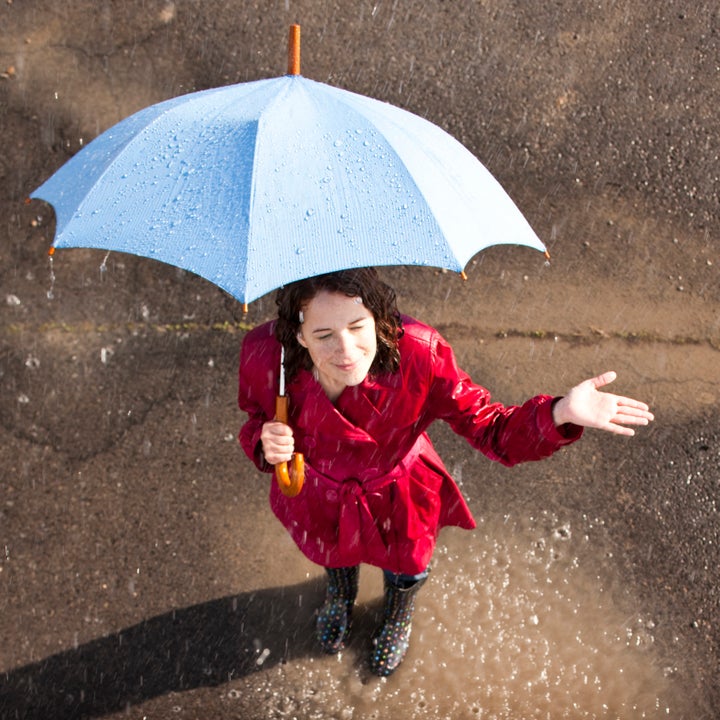 Rain is expected to become more widespread and heavy over central UK through the rest of Saturday and overnight into Sunday morning.
There is a risk of some large rainfall, with up to 50mm of rain possible in some places.
Temperatures are expected to be warm and humid across the south of the UK, reaching the mid 20s.
Bank Holiday Monday is expected to be the best day of the long weekend, with sunny spells and temperatures reaching the mid-20s, along with the odd isolated shower.
The capital will see a sunny start on Saturday, with a risk of heavy and thundery showers developing later. It is expected to turn very humid, with highs of 26.
There will be a few showers on Sunday in London, with some possibly turning heavy overnight. Rain is expected to clear on Monday, with temperatures reaching 23 degrees.
The Chief Forecaster's assessment is: "A frontal zone associated with very warm and moist air will move northwards during Saturday.
"It will become slow moving over central areas of England and Wales later Saturday, persisting overnight, before slowly easing away to the east during the course of Sunday morning."
On Monday there will be a lot of dry weather but also a few showers and it should feel less humid by day and night.
This week bookies slashed odds on it being the hottest summer on record, with Coral offering 2/1.
The Met Office issued a level three heatwave action alert for the South East and eastern England - triggered when threshold temperatures are reached for one day and the following night.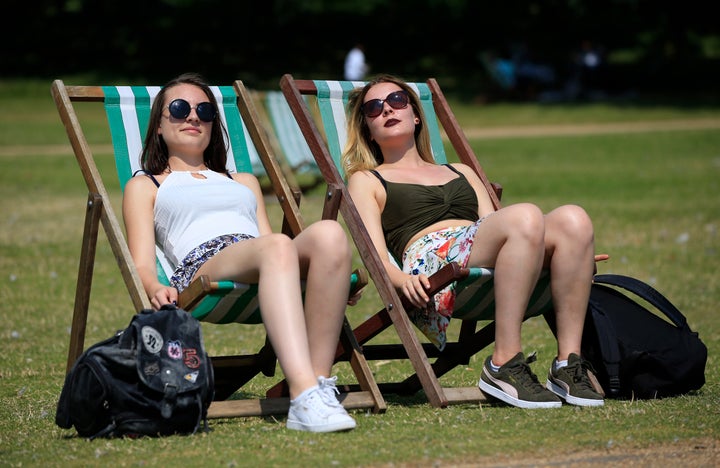 Emma Sharples, a Met Office meteorologist, said the hot weather was down to a combination of strong sunshine and extra warmth being pushed northwards from the continent.
Explaining the heatwave, Sharples said: "We are drawing on the continental flow from France and Spain, where they have been having equally high and higher temperatures as we have seen today.
"As we go through the next couple of days that changes subtly and we will see some cloud and showery rain around, which will cool things off."
The weekend will see a "mixed bag", Sharples said.
Bookmaker Coral is offering odds-on at 1/2 that August will be the hottest ever, and has it at 5/2 that the record high temperature of 37.5C (99.5F) is broken this year.
Coral's John Hill said: "The odds suggest by the time this month is out, it will have been the hottest August in history in the UK, while the gamble behind this summer being the hottest on record is showing no sign of stopping, leaving bookmakers sweating over a big pay-out."
Related